If you're watching the news or reading the financial media online, it wouldn't surprise me if you believed the higher inflation in Australia will lead to higher interest rates that could lead to mortgage stress and crash our property markets.
Many point to the United States, where inflation is at a 30-year high, wages rose 5.8% and the Federal Reserve may begin hiking interest rates sooner than previously forecast.
But currently, the dynamics in Australia are very different, and while we had a much smaller rise in inflation before interest rates rise we need to see a material pick-up in wages.
While the latest figures showed some good news and wages growth is back to pre-pandemic levels, the 2.2% growth still is a long way from the sustained 3-4% wages growth the RBA is looking for.
Far from being a sign of a coming wages boom, wages continue to struggle to keep up with inflation.
In fact, if you take inflation into account, real wages have barely budged.
So what are the implications of this for inflation, interest rates and our property markets?
These are some of the questions I'll be asking Dr. Andrew Wilson, Australia's leading housing market economist and Chief economist of My Housing Market in this week's Property Insiders chat.
And we'll chat about eased border restrictions that will allow than 200,000 visa holders to come to Australia will focus on skilled migration and international students.
Real Wages Remain Near-Zero – Interest Rates on Hold
The Australian economy continues to adjust from the covid flattening of 2020 with wages predictably bouncing back from the record low growth levels of last year.
The latest ABS Wage Index reports that wages, seasonally adjusted, increased by 0.6% over the September quarter for an annual increase of 2.2%.
The September quarter increase follows a rise of 0.4% over the June quarter and is significantly higher than the record low 0.1% reported over the September quarter last year.
Although wages growth has now returned to the pre-covid levels of 2019, the Reserve Bank stated in its recent November meeting that "the labour market will need to be tight enough to generate materially higher wages growth than at the time of the meeting" (2.1%) before it raises interest rates."
The last time the RBA raised rates (November 2010) wages were increased by nearly 4% annually.
With the recent spike in inflation – also an adjustment from 2020 covid disruptions – the clearly sobering news for consumers is that real wages growth (the difference between wages and prices) remains near zero – and at the lowest levels in 6 years.
It's certainly a poor environment for higher interest rates.
ANZ has updated its property forecasts
In its latest update, ANZ stated house price growth will slow over the next year to 6% after median house prices boomed 21.9% over the year to September.
The bank suggested that rising house prices will deter some home buyers, while APRA's decision to ensure new borrowers can service a mortgage if interest rates jump 3% will put a brake on lending.
While we genuinely generally concur with ANZ's forecast for 2022, we can't see a good reason for house prices to fall in 2023 unless APRA intervenes and tightens the availability of credit.
Sure housing market growth will slow, the current levels of growth are unsustainable in the long term, but our improving economy and the opening of our international borders next year will underpin demand for housing.
Australia opens its international borders to more than 200,000 visa holders
Australia will reopen its international borders to more than 200,000 visa holders as it moves towards the final phase of the national reopening plan.
The federal government will immediately focus on priority skilled migration but also on international students and refugees.
This move will accelerate our economic recovery and help address shortages in our labour market.
And while all the extra migrants will create demand for goods and services, in the short term this boost in the number of workers may dampen further wages growth.
However, this will be a positive for our property markets.
Most immigrants initially rent for the first few years in the country, and this surge in demand will place an extra burden on our already limited housing supply.
And obviously, the return of international students will be welcomed by owners of inner-city apartments and units close to universities.
Another weekend of strong auction results.
The surge of late Spring listings of properties for sale by auction caused Melbourne and Sydney auction clearance rates to ease, but they were still exceptionally strong – at boom-time levels – in the other capital cities
Watch this week's Property Insider video as we discuss how most cities continue to record generally strong results for sellers.
Sydney Auction Market  
Listing surge eases Sydney auction clearance rates.
Clearance rates eased in Sydney at the weekend as a wave of end of year auctions continues to test by the depth of the local market.
Sydney recorded a clearance rate of 76.3% at the weekend which was lower than the previous weekend 77.8%, but similar to the 76.4% recorded over the same weekend last year.
1075 homes were listed for auction on Saturday which was well ahead of the previous weekends 988 and significantly higher than the 728 auctions over the same weekend last year.
The clearance rate for houses was 78.8%, with units sharply lower at 68.2%
Melbourne Auction Market.
Melbourne's home auction market eased on Saturday with lower auction clearance rates from higher listings, however, results clearly remain in favour of most sellers.
Melbourne reported a clearance rate of 72.5% on Saturday which was lower than the previous week's 77.7% and also lower than the 76.7% recorded over the same weekend last year.
The lower clearance rate reflected another surge in listings with 1275 homes listed for auction at the weekend, which was well above the 1,206 reported over the previous weekend and significantly higher than the 530 auctioned over the same weekend last year.
The house clearance rate was 73.2%, with units lower at 69.1%.
..........................................................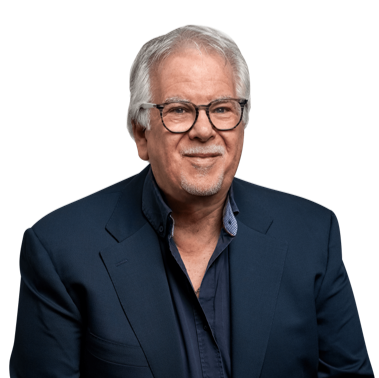 Michael Yardney is a director of Metropole Property Strategists, which creates wealth for its clients through independent, unbiased property advice and advocacy. He is a best-selling author, one of Australia's leading experts in wealth creation through property and writes the Property Update blog and hosts the popular Michael Yardney Podcast.
To read more articles by Michael Yardney, click here