It looks like 2020 is going to be a boom year, but before you get carried away, I believe this is going to be a boom year for fright! The media is at it again and there is no shortage of scary headlines.
While many of us started the new decade with optimism, it didn't take long for the frightening headlines to appear.
Things like – "Middle East tension will start the next major war"; "Tragic bushfires mean Australia will fall into recession"; "Coronavirus will lead to a world recession"; "Property values will crash" "Housing is unaffordable!"; "More APRA regulations to come"; "Kim Kardashian does it again!"
Of course, just about every year is a boom year for fright.
As far back as I can remember there have always been scary stories in the media.
And looking back over the years I have invested through many property upturns and slowdowns, stock market highs and crashes, periods of high (in fact double-digit) interest rates, and periods when people thought housing was unaffordable or would never go up in value again.
Despite all this, the value of my properties keeps doubling, allowing me to refi nance and buy even more properties.
Like I said, there's always bad news in the media
I remember in the late 1980s the cry was, "Don't buy houses – they can't go up in value. Your kids will never be able to afford them".
Then there were similar headlines in late 2003; predictions of our property markets collapsing in 2008; and when interest rates rose in 2010, the media predicted the end of the property boom once again.
I see 2020 as being a year of great opportunity for strategic property investors
In between there was a regular parade of overseas 'gurus' explaining how our property market was a signifi cantly overvalued house of cards that was about to topple.
Just think back 12 months to all the predictions of a property market downturn, and look where we are today.
Yes, there always seemed to be scary headlines about a grim future, which could have given me plenty of reasons not to invest in property.
Before the global warming crisis there was an overpopulation crisis, with politicians, environmentalists and economists predicting massive food shortages, rioting in the streets, rampant cannibalism and an impending collapse of society. I even recall a panic about global cooling.
Of course, the media gets more mileage out of this type of story. They find it hard to get readers' interest by reporting on significant population growth, strong exports of our minerals, infrastructure spending, the greatest number of Australian investors on record, and almost three decades of continuous economic growth for Australia. This is boring.
Step back
To be a successful property investor you need to step back and take a big-picture view and refuse to be scared by the next boogeyman jumping out from behind the bushes.
The fact is, this week somebody's getting married, somebody's looking forward to having a baby, somebody's getting promoted, somebody's getting transferred, somebody's getting divorced. And a lot of people are happening to get rich.
This year around 170,000 new households will be formed in Australia, and they are all going to have to live somewhere. Those who can't afford to buy will have to rent.
This means that the long-term fundamentals, in fact the medium-term fundamentals, for property are very sound.
And if you take a long-term perspective, you'll be able to spot and act on opportunities that arise in 2020 as many potential homebuyers and investors get scared by this boom year for fright.
A year of opportunity
I see 2020 as being a year of great opportunity for strategic property investors. A year of opportunities for those who are willing and able to see the big picture.
But remember – what you look for is what you see. If you look for bad news, you'll find it.
On the other hand, if you look for opportunities, you will find them. And boy are there opportunities out there at present at the beginning of a new property cycle.
Sure there are a lot of headwinds and challenges for our economy. However, despite these our economy is chugging along in second gear – not in reverse. We're still creating jobs, our population is growing, and interest rates are likely to fall a little further this year.
At the same time the fundamentals of supply and demand will support the property markets of our three big capital cities and Canberra this year.
I've found that when there's lots of bad news people believe times are going to be tough forever, just like when things are good people forget the bad times ever existed and think that things are going to remain good forever.
Neither case is true!
2020 will be the right time to educate yourself as an investor and take advantage of the opportunities this early stage of a new property cycle presents.
Yes, there are economic challenges ahead, and sure, property values will be unaffordable for some, but it's always been that way.
As always, while some people worry about the bad news and sit on the sidelines, astute investors will set themselves up for future financial freedom by purchasing well-located real estate, recognising that they will only get a few chances in their lifetime to invest at the beginning of a new property cycle.
What are you going to do in 2020?
..........................................................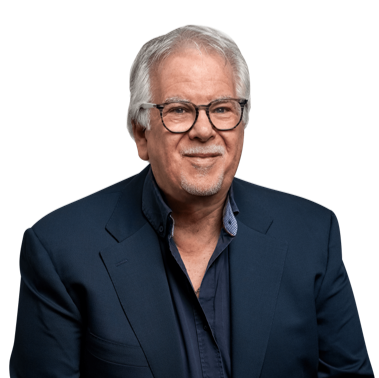 Michael Yardney is CEO of Metropole Property Strategists, which creates wealth for its clients through independent, unbiased property advice and advocacy. He is a best-selling author, one of Australia's leading experts in wealth creation through property and writes the Property Update blog.
To read more articles by Michael Yardney, click here