There will be a lot written in our history books about the Coronavirus pandemic, how the world changed, how we live, and the economic fallout that resulted from it.
Last year there were a lot of letters being tossed out about the shape of the economic recovery from the short sharp recession Australia experienced: U, V, W, etc.
There was even talk of a Nike swoosh-shaped recovery.
Well, the recession we had last year was not a normal recession.
Government lockdowns and the fear of getting sick kept consumers at home, while the shutdown of supply chains, shortages of workers, the inability to source inputs, and the sudden fall in international tourism, students, and migrants devastated businesses.
Then all of a sudden it looked like we experienced a V-shaped recovery marked by a steep, dramatic decline in the economy in the middle of last year (the first half of the "V"), followed by an equally rapid upturn to pre-recession levels, (the second half of the "V").
But just look what's happened over the last few months with half of Australia in lockdown at a time that many of the government supports measures we enjoyed last year not there anymore.
So, what's next for the Australian economy and for our property markets?
These are some of the questions I'll be asking Australia's leading housing Economist, Dr. Andrew Wilson chief economist of My Housing Market in this week's Property Insiders chat together.
Australia may just have side-stepped another recession by the skin of its teeth after recording a small uptick in GDP growth over the June quarter.
After an initial "miracle" V-shaped recovery, our economy did a U-turn as much of Australia was locked down at the end of the June quarter.
And economists seem united about the outcome of the current September quarter – we will be seeing a steep drop in economic output.
Watch this week's Property Insider video as Dr. Andrew Wilson gives 6 reasons why he's confident about Australia's recovery.
1. Australia dodged a recession with strong economic growth over the last year
Australia's economy (as measured by gross domestic product GDP) grew by 0.7% in the June quarter after rising by 1.9% in the March quarter. Over the year economy grew by a record 9.6% – admittedly of a pandemic and use low base.
What's this week's video is Dr. Andrew Wilson explains what these figures really mean and their implications.
He also explains how the level of the Australian dollar and the strength of our sharemarket are a good indication of what's ahead.
2. Unemployment levels are low, and our participation rate is high
Australia's economic recovery is creating jobs.
Interestingly the number of Australians working multiple jobs has never been higher, as insecure work surges.
The economy is creating jobs but not necessarily the ones Australians need.
The latest ABS figures have peeled back another layer on the labour market, revealing Australians are doing it far tougher than the headline number would suggest.
The number of people working multiple jobs surged by 15,100 in the three months to June to its highest number on record.
Over the last 12 months, the number of Australians with at least two jobs has swelled by 32.6%.
Headline unemployment fell to 4.6% in July, ahead of expectations and despite lockdowns coming into force.
As economists have pointed out, the 'improvement' has largely been the product of hordes of people giving up on finding work altogether, discounting them from the survey.
It shows in the fact that over the month Australians worked 3 million hours less.
At the same time, opportunities to get into the workforce are declining. On the back of eastern state lockdowns, new job ads have declined nearly 10% while total job vacancies hit a ceiling.
3. Despite all the challenges consumer confidence is holding up well.
Strong consumer sentiment is important for our property markets and for our economy in general.
When we don't feel confident about our financial futures we don't spend, and in particular, we don't buy high ticket items like new homes or investment properties.
4. Australians are richer than ever
Rising house prices and a stronger sharemarket and increasing dividends from stocks mean Australians are richer than ever before.
5. Aussies have stashed their cash
Over the last quarter the Household Savings Ratio eased from 11.6% in the March quarter to 9.7% in the June quarter, but thanks to lower mortgage rates and the raft of government stimulus measures rolled out over the past 18 months Aussie households are sitting on a record war chest of $1½ trillion in cash, so when we are let out of our Covid Cocoons we'll be keen to spend it.
6. Australians have wiped $1.1 billion from their credit card debt in a single month
A surprising financial upside to spending so much life indoors is that Australians have wiped $1.1 billion from credit card debt in a single month.
Coinciding with the first full month of NSW in lockdown, Australians have managed to pay off over $1 billion in personal credit card debt according to the latest Reserve Bank of Australia credit and charge card data.
It seems that as households settled into lockdowns in New South Wales and Victoria during July, they locked away their credit cards and began paying down their debts.
That saw credit card spending plummet 11.4 per cent to $19.5 billion in July.
The value of purchases dropped by 9.29% or $2 billion in July with the total value of purchases sitting under $20 billion for the first time in 9 months, while the number of purchases also dropped by 15 million from the month prior.
The lockdowns obviously offer limited opportunities to spend on credit cards and have prompted many people to prioritise paying down debts amid growing economic uncertainty.
This week's auction results – another weekend of strong auction results.
Watch this week's Property Insider video as we discuss how most Capitals continue to record generally strong results for sellers.
Sydney Auction Market
Sydney produced another strong spring weekend of auction results with the boomtime clearance rate and a rise in the number of properties going to auction for the third consecutive Saturday, despite ongoing Covid restrictions.
Sydney recorded a preliminary clearance rate of 85.2% of the weekend, similar to last weekend's 85.5%, which was the highest ever recorded by the local market for the opening weekend with the spring selling season.
The following chart from Dr. Andrew Wilson shows the Sydney auction clearance trend:
Melbourne Auction Market
Despite the constraints of strict local lockdowns, the Melbourne auction market reported another shop increase in the clearance rate of the weekend, although the auction numbers continue to predictably track backward.
Melbourne recorded a preliminary clearance rate of 79.3% on Saturday, which is well above the previous weekend's 72.6% and was again a result of significantly lower proportional withdrawals. 18.9% of reported actions were withdrawn from sale compared to the previous weekend's 32.5%
The following chart from Dr. Andrew Wilson shows the Melbourne auction clearance trend:
..........................................................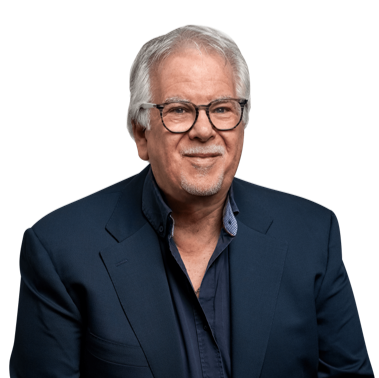 Michael Yardney is a director of Metropole Property Strategists, which creates wealth for its clients through independent, unbiased property advice and advocacy. He is a best-selling author, one of Australia's leading experts in wealth creation through property and writes the Property Update blog and hosts the popular Michael Yardney Podcast.
To read more articles by Michael Yardney, click here