Are you wondering what to do if your tenant can't pay the rent due to Coronavirus?
I know a lot of property investors are.
There is no doubt that the economic fallout and job losses caused by COVID-19 will affect all of us to some degree.
Some tenants will be struggling to pay their rent because they have had their hours cut back or have lost their job.
At the same time many of Australia's 2.5 million property investors, who are in general mum and dad landlords trying to secure a little more financial security for themselves, are worried how they will cope financially if their rental income dries up, yet they still have to pay their mortgage and outgoings.
Their concerns have been compounded by the federal government indicating it is working on an assistance package for rental distress, yet so far there has been no legislation or guidelines announced yet.
To help steer through the confusing maze, let's do a quick Q&A:
Q: I've read that tenants don't have to pay rent for six months - is that true?
A: No that is not the case.
State and territory leaders have agreed to a 6 month moratorium on evictions for tenants in financial distress, but this is not a moratorium on their requirement to pay rent.
The details will be legislated under each state and territory jurisdiction, but so far, only the Queensland government has released details of their scheme.
Of course tenants who are not significantly affected by coronavirus are expected to honour their leases and rental agreements, however at Metropole we have already seen many tenants request rental relief because of job "uncertainty" rather than because they've lost their jobs.
Q: What is the Queensland relief scheme?
A: This package was designed to bridge the gap and help renters waiting for their Centrelink applications to come through.
A one-off payment of up to 4 weeks rent (maximum of $2,000) will be available to eligible tenants who do not have access to other financial assistance, with the grant paid directly to their landlord.
To be eligible, applicants must live in Queensland, have a bond or shortly have a bond with the Residential Tenancies Authority, have less than $10,000 in cash and savings, and have applied to Centrelink for income support if they've lost their jobs.
Further, these tenants must have first tried to negotiate a payment plan with their landlord.
Q: How should I respond if I'm asked to reduce my tenant's rent?
A: Most property investors will be hit by the Corona Crunch at some time and it won't just be from tenants not being able to pay their rent.
They will be amongst the many people who have been affected by reduced working hours, or job loss, and like many Australians will find it difficult to put food on the table for their families.
Clearly this is the time for understanding and compassion – nobody wins by making things difficult for a tenant who is in financial trouble.
It's important to understand the tenants don't want to be in rental arrears, but if paying their rent leaves them without money for food or medical attention, the decision most tenants will make is obvious.
But remember, the moratorium doesn't allow tenants to simply walk away from their obligations – it's not a rental holiday.
Don't be tempted to get personally involved in discussions with your tenant, that's what you employ a property manager for, so take their professional advice.
Your property manager should ask your tenant to demonstrate true financial hardship directly related to Coronavirus - simply saying "we can't pay the rent" is not enough.
They will ask evidence of hardship including details of their employment or loss of it, other people living in the property who can supplement the rent, assets including cash at bank, and evidence of applications for Centrelink for assistance, to establish whether the tenant's claims are authentic.
You see… many tenants will benefit from the JobKeeper or JobSeeker (formerly Newstart) schemes and these tenants should be expected to keep paying their rent.
And fortunately, many investors will be able to fall back on their landlord's insurance to cover some of their losses, but how the landlord deals with the situation may affect if they can claim insurance.
Q: Will my landlord insurance cover rental losses because of COVID-19?
A: There are many different insurance companies protecting landlords, offering a multitude of different policies.
I'm pleased to see that currently they're standing behind their policies.
According to EBM Rentcover Insurance it is business as usual for your landlord insurance policy.
"Pandemics do not alter any of the existing terms and conditions in your landlord insurance policy."
'Rest assured, just because we are in the middle of a global pandemic, an insurance policy will still cover what it is designed to cover. Landlord insurance policies are black and white."
Q: Should I agree to reducing the tenant's rent?
A: While it is important to be considerate, and I can understand the desire to support a tenant through this difficult time, our recommendation is not to offer reducing or forgoing rent until the government releases details of its rental relief packages.
These were expected to be announced at the end of last week, and as I've explained only the Queensland package is available so far.
Reducing rent, putting rent on hold or not issuing late notices will jeopardise a landlord's ability to claim on their landlord insurance, and may potentially risk any benefits announced as part of the government relief packages.
Until details of the tenant and landlord relief packages are made available, our advice is for landlords to put a payment plan in place for any tenants who are genuinely suffering financial difficulties.
For example, you could offer them an arrangement where they pay less rent (maybe half) for the next few months, but agree to catch up their rental payments through increased rental in 3 or 4 months once they secure employment.
Property investors should also speak to their bank about getting a mortgage holiday – either pausing or reducing their monthly repayments.
Q: Can my property manager and prospective tenants still physically inspect my property?
A: Yes they can, but public open for inspections are banned, meaning prospective tenants must arrange private inspections and only two people are allowed inside a property at a time.
Property managers can still inspect your property to conduct their regular "routine inspections", but they will generally ask for the tenant not to be present and will take special precautions such as wearing gloves, minimising contact with any surface and sanitising anything they must touch, like door handles.
As always, landlords must give tenants 24 hours' written notice of entry, stating the reason for entry.
Q: What will happen to vacancy rates with unemployment rising?
A: It is likely the vacancy rates will rise a little in the short-term, but not by much.
In time the proposed governments relief packages should assist people in financial hardship which will help many pay their rents.
There is currently anecdotal evidence that some investors who have been using AirBNB rather than permanent long-term tenancies will be moving their properties into the regular rental market because travel restrictions are killing the AirBNB market.
However, most of these properties are furnished and won't suit the regular rental market.
On the positive side we entered this challenging period with our rental market in a good state with relatively low rental vacancy rates.
Even the Perth property market which has slumped for a number of years is now starting to pick up with falling vacancies and rising rentals
Q: What if I can't make my mortgage repayments?
A: Most banks are allowing customers to pause their loan repayments for up to six months if they are experiencing financial hardship.
Contact your broker or bank to discuss your situation as soon as you feel you may be running into trouble, and you may even be eligible for the Government's stimulus package.
For free financial advice, contact the National Debt Helpline.
Here are some of the options that are available if you run into financial difficulty.
1. Use your offset account or a redraw facility.
We always recommend that our clients have an offset account as a financial buffer to see them through difficult times just like this, so many will have funds available to redraw to see them through.
2. Reduce your repayments.
If you are paying more than the minimum required repayment on your mortgage, as many people have been since they've kept up the same repayments as interest rates drop; you can reduce your repayments to the minimum repayment anytime without charge with your lender.
The majority of lenders allow you to do this online.
3. Repayment holidays or payment pauses
You need to understand that these aren't the lenders waiving your repayments or obligations but simply deferring them.
For example, if you take a 6 month payment pause on your loan, then the interest still is charged and capitalised (or added) to your loan.
At the end of this period, then you will then be required to make your normal repayments, PLUS catch up those that you haven't made over this time.
You will still be asked if you are under hardship based on the Coronavirus. In other words, have you lost your job or been affected in any other way?
Often the banks will recommend you redraw your loan first if you've made extra repayments or use your cash/offset or buffer before going into these measures.
As the COVID-19 situation continues to unfold, we will likely see continued government support to assist both tenants and investors.
While the situation is stressful, now is not the time for kneejerk reactions.
..........................................................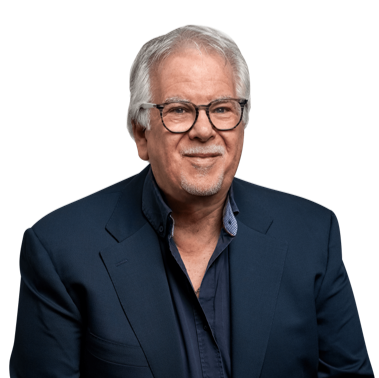 Michael Yardney is CEO of Metropole Property Strategists, which creates wealth for its clients through independent, unbiased property advice and advocacy. He is a best-selling author, one of Australia's leading experts in wealth creation through property and writes the Property Update blog.
To read more articles by Michael Yardney, click here