And this week yet another one of Australia's big banks – Westpac – upgraded its housing market forecast, joining the long line of economists that have done a 180° about-face.
The bank said surging momentum in the property market and leading indicators, such as finance approvals, job creation, and consumer confidence all pointed to strong price rises.
The bank forecasts that dwelling prices will rise 20% over the next 2 years.
To get a better understanding of what's really happening in our housing markets and how things will play out moving forward please watch my weekly chat with Dr. Andrew Wilson, chief economist of My Housing Market.
Westpac forecast property values will rise 20% in the next 2 years.
Westpac lifted its forecast for dwelling prices with 10% gains now expected in 2021 and also 2022.
The bank then expects the property boom will be followed by flattening in 2023 due to rising fixed-term interest-rates combined with prudential measures aimed at reining in the associated lift in leverage.
The upswing over the next few years is also likely to see a rebalancing towards investors according to Westpac, particularly as affordability constraints re-emerge for owner-occupiers, including first home buyers.
The investor segment accounted for less than 25% of new home loans over the second half of 2020 but usually averages over 35% and rises in periods of housing upswings.
Some tentative early evidence here is the 15% increase in new lending for investors in the last two months.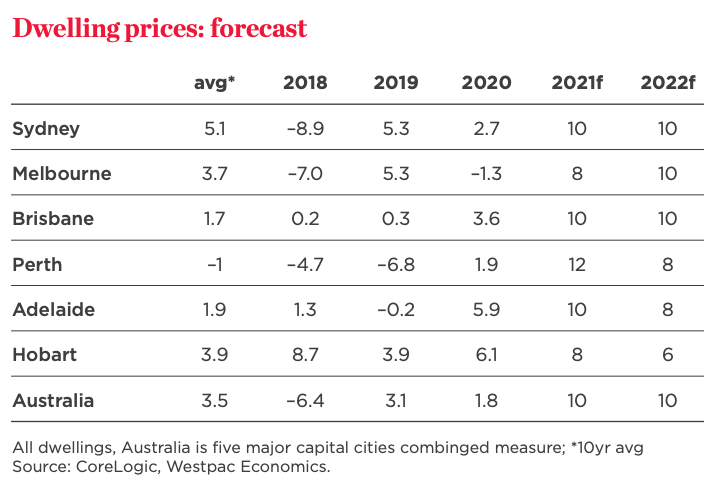 Auction clearance rates
More extraordinary results were recorded at the weekend from our red-hot auction markets, with rampant buyer activity in all capital cities showing no sign of retreating.
All capital cities recorded preliminary clearance rates well above 80% last Saturday with Melbourne the exception, having just failed to reach the benchmark by 0.4%
Most capital cities reported boomtime clearance rates, despite a rise in the number of properties put up for auction and the lockdown in Melbourne.
Sydney's home auction market recorded an unprecedented third consecutive weekend of clearance rates above 85% and has now surpassed a previous record of February results achieved in 2015.
Melbourne auction numbers increased sharply compared to the previous weekend, but remember some actions were held over from the lockdown weekend.
Despite just over 1000 properties going to auction, Melbourne recorded a luminary auction clearance rate of 79.6% with both houses and units selling well.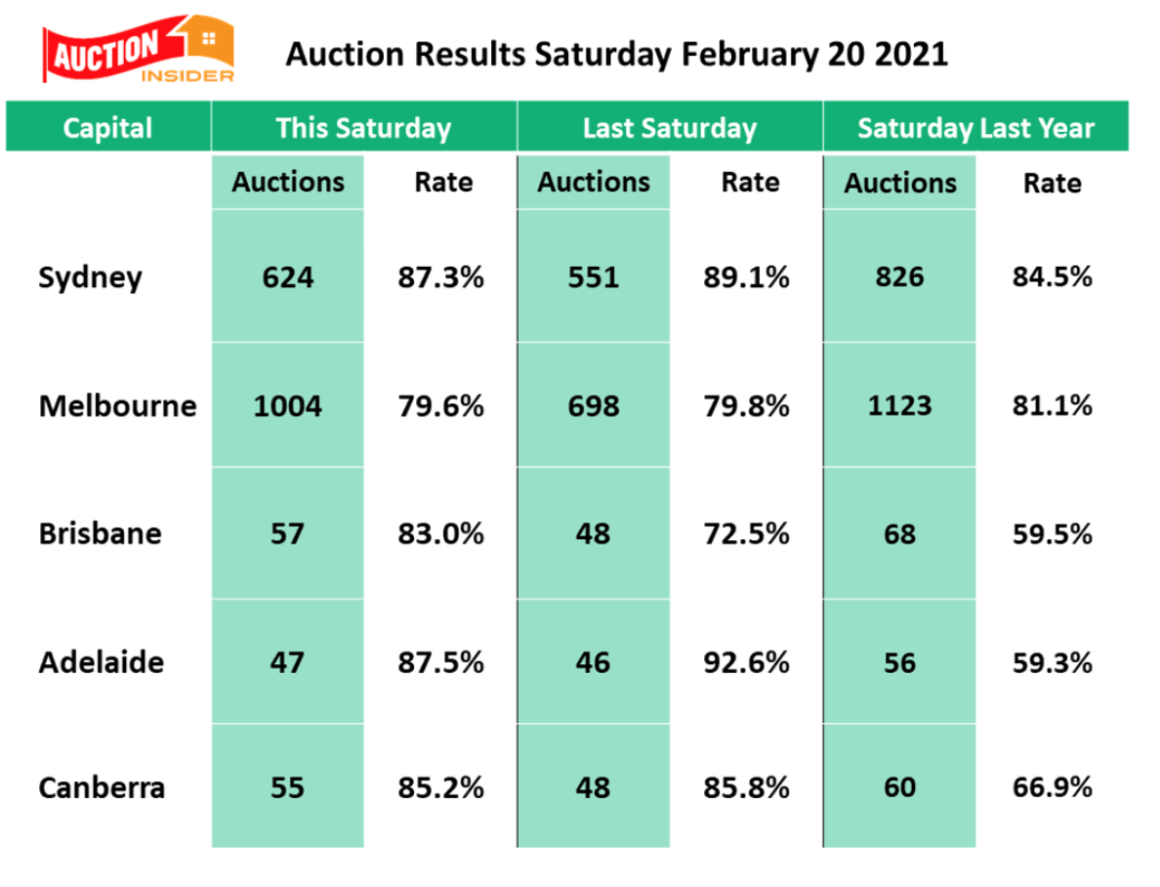 Persistent Apartment Glut with Lower Rents and Prices
Sydney and Melbourne's inner-city apartment glut shows no sign of easing with the clear prospect of high rental vacancies persisting into the foreseeable future – which is good news for tenants but not so good news for landlords.
According to the latest data from My Housing Market, there are currently over 23,000 units listed for rent in Sydney and over 20,000 unit vacancies in Melbourne.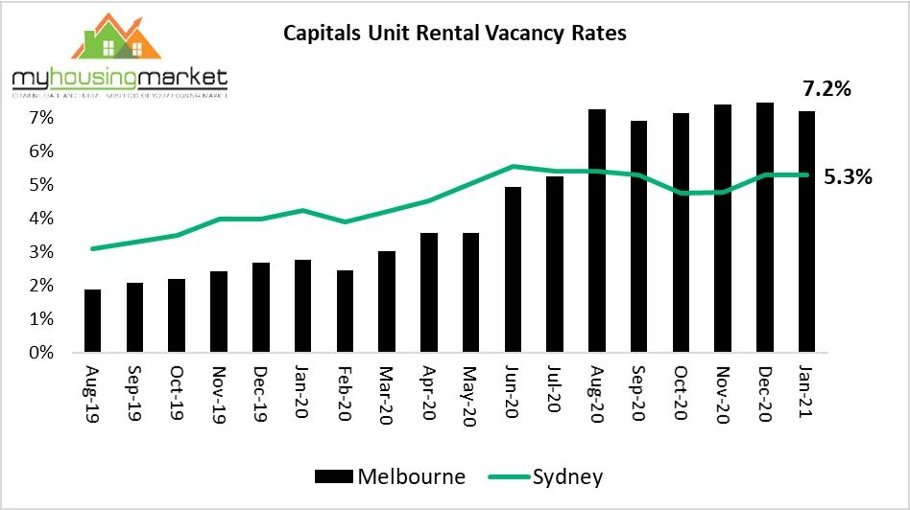 In Melbourne, the City of Melbourne encompassing the CBD, Docklands, and Southbank, currently reports over 8,000 vacant units – nearly 40% of Melbourne's total unit vacancies.
In Sydney, the City and East, and Inner West suburban regions are currently reporting nearly 10,000 vacant apartments or 50% of Sydney's total.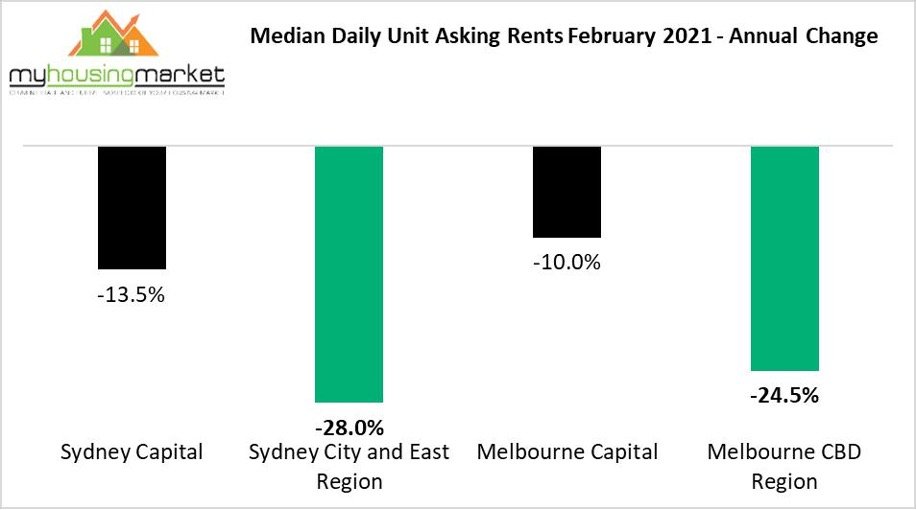 National Jobless Plunges as Victoria Recovers – For Now
Both unemployment and underemployment have continued their downward trends in further positive signs that Australia's economy is bouncing back quickly from COVID-19.
The official jobless rate dipped again from 6.6 per cent in December to 6.4 per cent in January, with the ABS estimating that 29,100 extra people were employed last month.
93 per cent of the jobs lost at the peak of the COVID-19 first wave in April and May had now been recovered.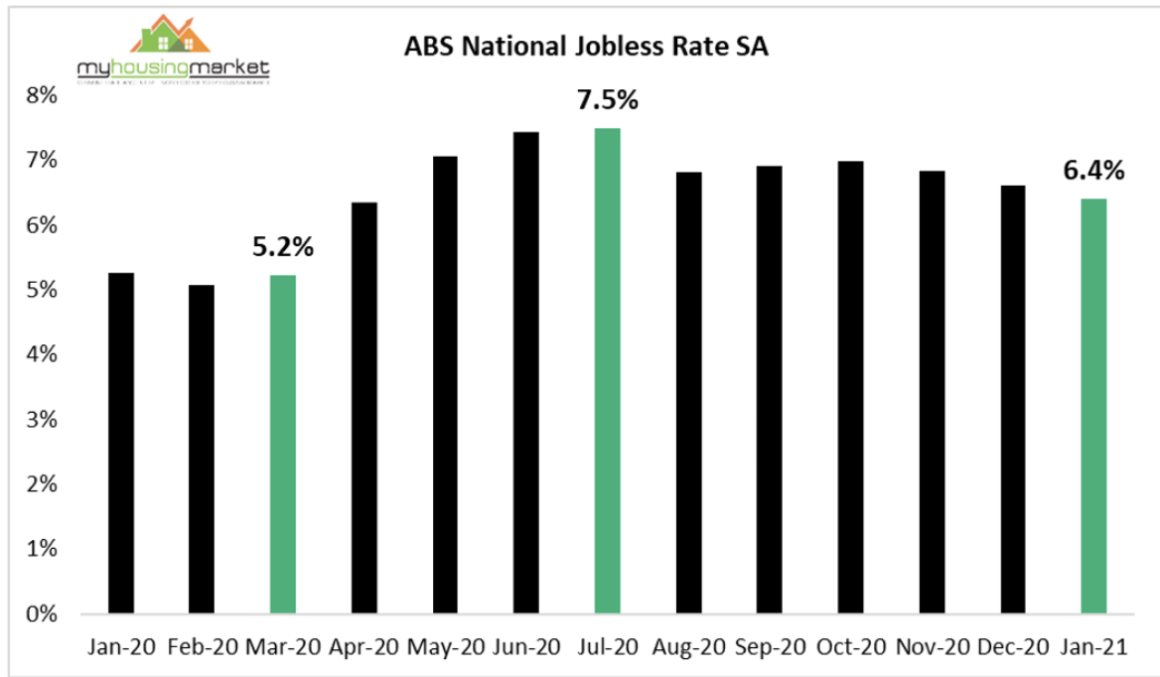 All states reported lower unemployment rates over January except South Australia, with New South Wales the lowest at 6.0% and Queensland recording the shop monthly decline of 0.5%.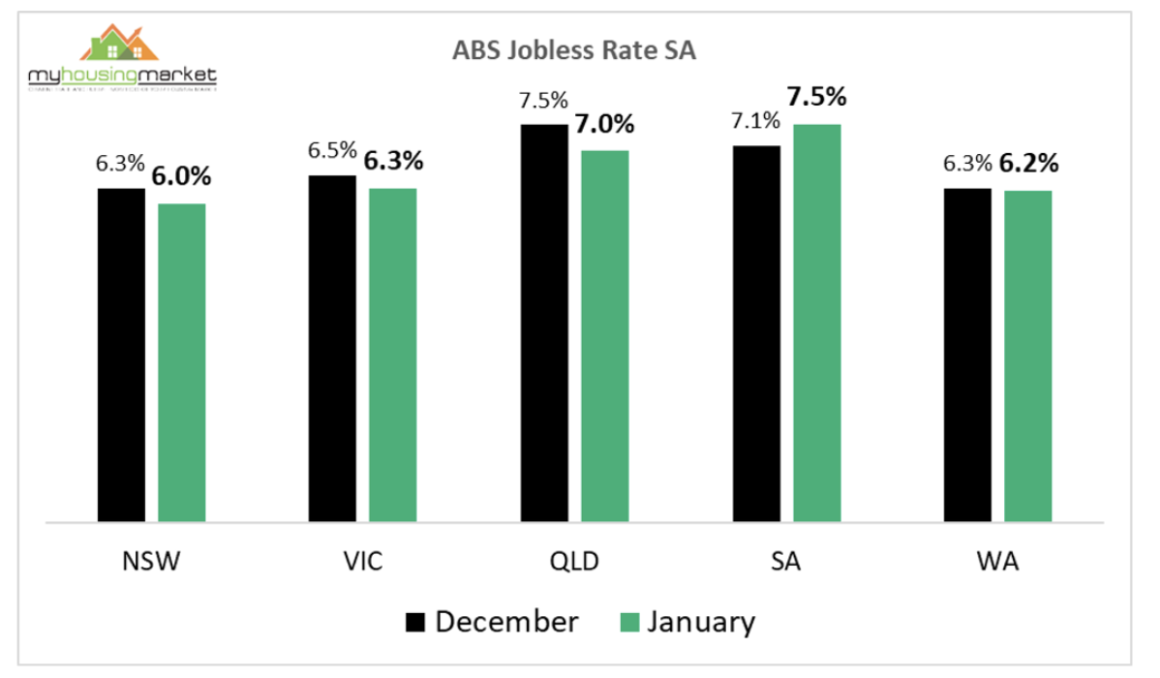 The recovery in the Australian labour market has also progressed much quicker compared to other recessions — normally it takes a few years for employment to get back to its pre-recession levels.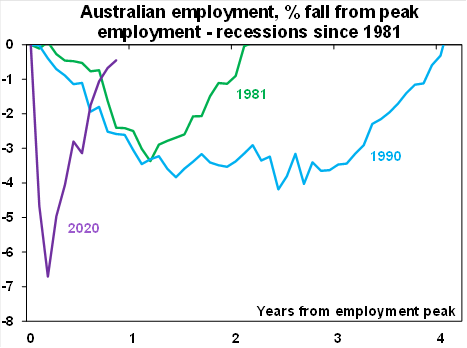 Retail sales rise in January with sales 10% above pre-COVID February 2020 levels
Another sign of our reviving economy was a rise in retail sales in the month of January, which are now hovering well above the pre-pandemic February 2020 levels.
By industry, strength was seen in food, retailing, clothing, footwear and personal accessory retailing, household goods, and department stores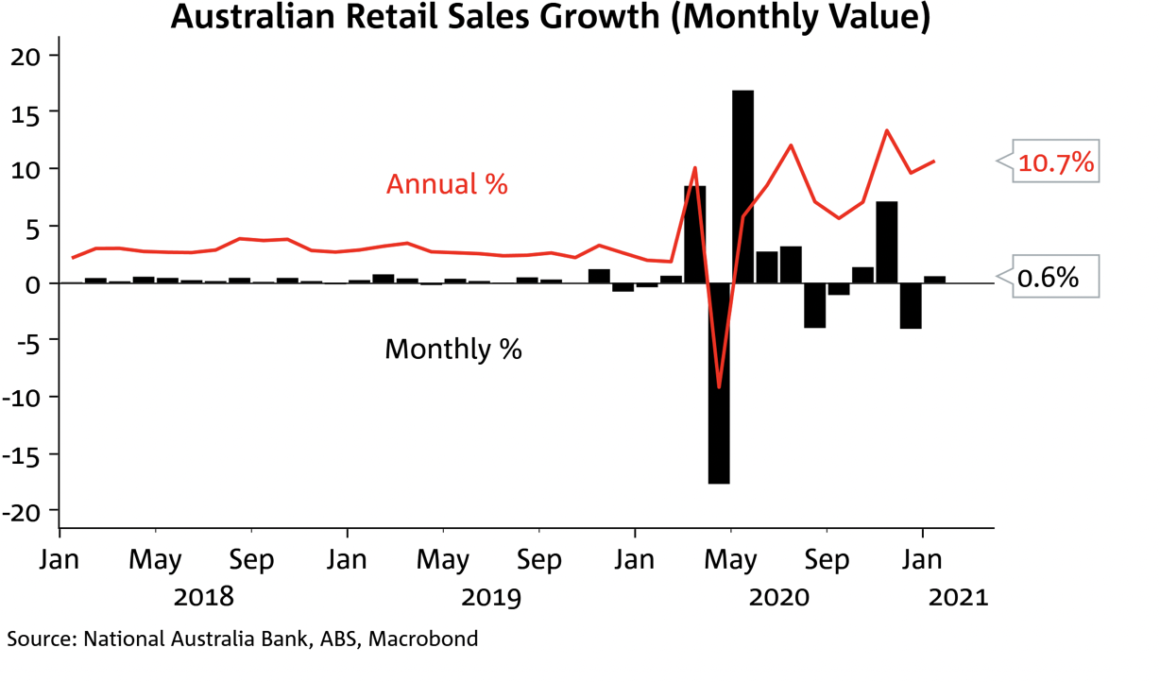 ..........................................................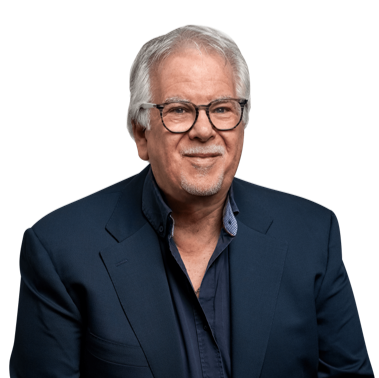 Michael Yardney is CEO of Metropole Property Strategists, which creates wealth for its clients through independent, unbiased property advice and advocacy. He is a best-selling author, one of Australia's leading experts in wealth creation through property and writes the Property Update blog.
To read more articles by Michael Yardney, click here