While the easing of Covid related restrictions will not come quickly enough for many of us living in Victoria and New South Wales, at least there's now a roadmap that aims to balance the health challenges and the social and economic challenges brought about by lockdowns.
Then, of course, we dodged a recession last quarter and now the official ABS figures show that unemployment has fallen to 4.5 per cent in August, from 4.6 per cent in July.
This is down from a 22-year peak of 7.4% just over a year ago in June 2020 and reflects a continued improvement since Australia's unemployment rate returned to pre-pandemic levels.
At the same time, our property markets keep performing strongly and it seems that Australia is fast approaching the first target – 70 percent of those aged 16 and above having a single dose of the COVID-19 vaccine.
Overall, we are doing much better than all those property pessimists and Negative Nellie's predicted not that long ago, however, if you dig beneath the surface of some of the statistics there are some causes for concern.
Also over the last few weeks, the Reserve Bank has made some interesting comments about interest rates, rising house prices, and tax concessions to investors.
And that's what I'm going to be discussing today with Australia's leading housing Economist, Dr. Andrew Wilson chief economist of My Housing Market in this week's Property Insiders chat.
Has unemployment really improved?
Officially Australia's unemployment rate is at its lowest level in almost 13 years, despite half the country being in the grips of lockdown.
However, these figures don't really reflect what's happening on the ground where things have been getting worse for Australian workers.
The headline unemployment rate is no longer a good representation of the jobs market, falling in August despite workers doing it tough.
As lockdowns were implemented, more Australians worked fewer, or no hours and underemployment rose.
It's not surprising that the labour market took a beating as businesses closed their doors.
Watch this week's Property Insider video as Dr. Andrew Wilson and I discuss what's really happening with employment.
In August, the participation rate dropped from 66 to 65.2 per cent, with 211,188 fewer people in the labour force than in the June survey.
On top of people simply ceasing looking for work, those in the workforce are seeing their hours drop, particularly in locked-down areas like Victoria and New South Wales.
Hours worked nationally fell by 3.7 per cent last month, though NSW bore the brunt of the losses, with hours worked down 13 per cent since the lockdown started.
Interestingly people working just one hour per week are technically classified as employed, even though clearly, they wouldn't consider that to be the case if you asked them.
Rate hikes are further away than you think
A number of the regular property pessimists are doing the rounds of the media chasing headlines telling as many people as are willing to listen that many Australians will fall into mortgage stress when interest rates rise and that this will occur sooner rather than later.
However, Governor Lowe once again asserted that this won't happen any time soon.
He said he finds it difficult to understand why the market is pricing in rate action 2022 and 2023 and confirmed that interest rate will only rise when inflation hits the target of between 2.5% to 3% and stays there for some time.
Clearly, our rising house prices are not going to affect the RBA's interest rate decisions and Governor Lowe confirmed that house prices and housing affordability are not the domain of the RBA.
" …the Board has said that it will not increase the cash rate until actual inflation is sustainably within the 2–3 per cent target range. It won't be enough for inflation to just sneak across the 2 per cent line for a quarter or two. We want to see inflation around the middle of the target range and have reasonable confidence that inflation will not fall below the 2–3 per cent band again."
RBA Gov Lowe: Delta, the Economy and Monetary Policy
Watch this week's Property Insider video as Dr. Andrew Wilson gives his firm views on interest rates.
Here's what causing our property boom
Assistant RBA Governor Luci Ellis recently lashed out at the Federal Government suggesting negative gearing and Capital Gains Tax discounts essentially encourage speculative investment and are fuelling property price growth.
"The [Reserve] Bank has always held the view that the combination of negative gearing and concessional capital gains tax – and indeed the way we tax older Australians or don't tax older Australians – combines to encourage essentially speculative investment in property," RBA assistant governor Luci Ellis said.
"You don't increase affordability by giving people more money to spend on housing," Ellis said.
These interesting comments at a time when the number of investors is below historical averages, and the government has supported first home buyers to get into the market
Property Listings are rising
Watch this week's Property Insider video as Dr. Andrew Wilson and I discuss the surge in listings of properties for sale that has suddenly occurred.
It will be interesting to see how these extra properties for sale will affect property price growth, however as most sellers are also buyers I see significant market depth ahead and higher prices at the end of this year.
This week's auction results – another weekend of strong auction results.
Watch this week's Property Insider video as we discuss how most Capitals continue to record generally strong results for sellers.
Sydney Auction Market
The Sydney weekend home auction market remains red hot producing another booming result on Saturday despite increasing listings.
Sydney recorded a preliminary auction clearance rate of 85.1% which was similar to the previous weekend and well ahead of the 72.2% recorded over the same weekend last year.
Sydney has now recorded seven consecutive weekends with a clearance rate above 80% and remarkably the last three weekends above 8.5%
The following chart from Dr. Andrew Wilson shows the Sydney auction clearance trend:
Melbourne Auction Market
Melbourne auction results will improve now that lockdown eases
Although the Melbourne auction market reported declining clearance rates over the weekend, the results remain resilient considering the severe lockdown restrictions Melbourne faced until only yesterday.
Melbourne recorded a preliminary auction clearance rate of 72.3% on Saturday which was lower than the previous week and 79.3%, but this was the result of a significantly higher proportion of withdrawals – 28.7% of reported auctions compared to the previous weekend 18.9% being withdrawn
The following chart from Dr. Andrew Wilson shows the Melbourne auction clearance trend:
..........................................................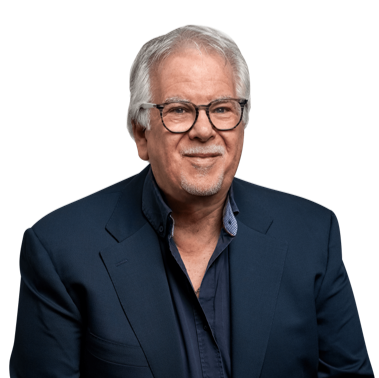 Michael Yardney is a director of Metropole Property Strategists, which creates wealth for its clients through independent, unbiased property advice and advocacy. He is a best-selling author, one of Australia's leading experts in wealth creation through property and writes the Property Update blog and hosts the popular Michael Yardney Podcast.
To read more articles by Michael Yardney, click here