Are we there yet?
It's amazing how the messages in the media have changed in recent times.
Not that long ago they were telling us property prices would drop significantly, with some property pessimists suggesting we could see a property values fall 10, 20 and even up to 30 per cent.
Today the common theme is that the property market will turn later this year or early next year, with many asking "have we reached the market bottom yet?"
But as they say – no one rings a bell when we reach the bottom, so how do you pick the turning point in the property market?
Well…my suggestion is not to even try and pick the bottom, because even the smartest economists armed with all the data can't do that.
Instead, if you're a home buyer or property investor and you have a secure job and your finance organised, now is an ideal time to purchase your next property countercyclically knowing your downside is minimised and your upside is maximised.
However, here are some of indicators the research team at Metropole watch carefully looking for a signal that the market could be turning.
The economic fundamentals
Our property market doesn't work in isolation, so we keep an eye on the macro economic factors such as the world economy and Australia's economy.
Of course Australia experienced its first recession in almost 30 year, but that was not because of economic problems, it was really a health problem that locked down our economy.
But we are now working our way through these challenges and our economy is picking up.
Our government is throwing everything, including the kitchen sink at creating jobs, and encouraging business and consumer confidence, so we're probably out of the recession by now, but won't know the "official figures" for some months yet.
Of course there are still headwinds ahead and there is no doubt that inflation, wages growth and economic growth will remain below long-term trends over the next few years.
Finance
Recognising that our property markets are driven by the availability of credit we keep track of the ABS data on credit growth which is a leading indicator, turning positive before the markets do.
And while finance approvals are moving in the right direction the recent announcement of sweeping changes to remove overly restrictive lending rules will give more people access to easier credit, enabling them to borrow more and get into the market.
At the same time many Australians are saving more than they have for a long time and this, together will historically low interest rates, will encourage more Australians to buy their first home, upgrade their home or purchase an investment property.
Market sSentiment
Increasing consumer and business sentiment point to good times ahead.
The cloud of uncertainty caused by the Coronavirus Cocoon that we were forced in to is slowly lifting and market sentiment and buyers confidence is improving.
Supply and demand
While Australia's population growth will stall in the short term due to lack of immigration, there is currently a lack of good quality property on the market.
A grade homes and investment grade properties are selling quickly due to the normal flight to quality which happens after economic shocks.
On the other hand, there is oversupply of apartments in some locations, particularly in our CBD's, due to the lack of buyer interest from investors and tenant interest in the absence of overseas students and visitors.
Some of the metrics we follow
To keep an eye on the state of our property markets we track the following:
Housing credit growth – this leading indicator will turn up as home buyers and investor apply for loans before they purchase their next property.
Google and Property Portal Search volumes – interest in property as measured by real estate searches on the internet is a good forward indicator of things to come.
Days on Market and Vendor Discounting – as buyers return properties will sell more quickly and sellers will not have to offer large incentives to sell their homes. These metrics turn before prices start to rise.
As our markets pick up the transaction numbers (number of properties sold) and the number of new properties listed for sale will increase as buyers and sellers who have been sitting on the sidelines return.
Rather than waiting for reports of rising median selling prices, which only come to light months after the market has turned, we keep track of Asking Prices which are an accurate real time indicator of what's happening in the market and closely track eventual selling prices.
And of course auction clearance rates are a good indicator of confidence, particularly in Melbourne and Sydney
We're setting ourselves up for a perfect storm in property
Recently three major factors have underpinned the property markets and will contribute to a perfect storm that will have property markets performing strongly in 2021 and 2022.
1. The first was the announcement of sweeping changes to remove overly restrictive lending rules.
As mentioned, this will give more people access to easier credit, enabling them to borrow more and get into the market.
2. The other big gamechanger was the budget. It's been calibrated to create jobs and promote consumer confidence, which will encourage buying and investing.
3. Then more recently the RBA stated it will further lower interest rates and do everything it can to support jobs, businesses and our economic recovery.
Sure there are economic headwinds that will affect us and there will be a few challenges in the first quarter of 2021 as a number of small businesses close down.
But there will be a "perfect storm" leading to a period of strong property price growth in the second half of 2021 and into 2022 with a confluence of the following:
Federal Government spending, initiatives and infrastructure projects
State Government spending and infrastructure initiatives
Historically low interest rates making borrowing as cheap as it has ever been and therefore holding investments or taking out a home loan very affordable
The security that interest rates will remain low for a number of years will encourage people to borrow
Easing of credit approval criteria could allow many people to borrow considerably more than they could before.
A return of international demand for Australian property
A return of immigration and students to Australia is also possible
A window of opportunity
Thinking strategically, this means that there will be a window of opportunity between now and the second half of 2021 for savvy investors to really amplify their wealth position.
For many investors now is a great time to make a countercyclical purchase in our 3 big capital cities as all the fundamentals point to good times are ahead for our property markets.
No one is going to ring a bell when the market bottoms, but in certain segments of Australia's capital city property markets we are already passed the bottom and property values are slowly but steadily increasing.
However, the average homeowner or investor won't hop back into the market until there is more certainty.
They are waiting to hear that property values have increased, auction clearance rates are higher and the Australian economy is back on its feet.
This means those who take action and secure their next home or investment property now will be purchasing in an uncertain market where they're more likely to have the upper hand in terms of price negotiations.
They will also be competing against fewer other buyers, which is the ideal position to be in.
The best time in a decade
Rather than trying to be smart and pick the bottom of the market which, after all, is only one day, or one week, or one month; now is the right time for long term investors to buy investment grade properties while they are still "on sale."
That way you'll look really smart in 10 years' time when you look back and say: "Gee that property was a good buy - look how much it has increased in value!"
There hasn't really been as good a time to buy counter cyclically for well over a decade.
But be careful – our property markets will remain fragmented and not all properties will make good investments.
As always correct property selection will be critical.
..........................................................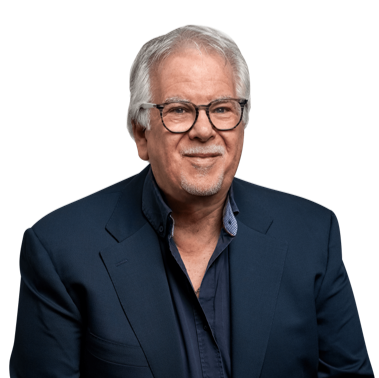 Michael Yardney is CEO of Metropole Property Strategists, which creates wealth for its clients through independent, unbiased property advice and advocacy. He is a best-selling author, one of Australia's leading experts in wealth creation through property and writes the Property Update blog.
To read more articles by Michael Yardney, click here