A lot remains unknown about what life will look like on the other side of our lockdowns.
This time around it looks like we're not exiting into a COVID-zero world so we don't really know what that means; how households will spend or hold back from spending, the number of people returning to work in our CBD's, what mobility both local and interstate will look like.
Basically, we're in uncharted waters.
Yet despite what is now more than a 9-week lockdown in Sydney and most likely a few more months to go, and Melbourne in lockdown number 6 – in fact with more Australians in lockdown than are not – our real estate markets are still in good shape.
Of course, there are concerns that as restrictions drag on they will weigh down the housing market and Aussie household financial situations.
But so far there are very few signs of housing distress when compared to last year: loan deferrals are at a fraction of the first lockdown, property price discounting is minimal and there is a relatively low number of distressed sales.
In fact, property values increased in all our capital cities over the month of August.
There seems to be a recognition that the lockdown doesn't go on forever, and that once the vaccination rate gets past a critical number our economy will re-open.
Last year many households took out loan deferrals pre-emptively as an insurance policy and did not need it in the end.
As we entered these lockdowns many households had strong balance sheets and the housing market was at an all-time high.
There seems to be less fear around losing jobs and greater confidence that house prices can be resilient and, on balance, our property markets are holding up much better than they did last year.
Clearly, we'll have to watch and see how it all plays out over the next few months.
So in this week's Property Insiders chat with Australia's leading housing Economist, Dr. Andrew Wilson chief economist of My Housing Market I'd like to discuss how our markets are holding up and what's ahead.
House prices keep rising
Despite increasingly onerous lockdowns our pandemic-stricken housing markets just keep rising.
At a time when there are fewer properties for sale than there are buyers out there – homeowners and investors – this creates an environment that will support further house price gains until supply catches up or affordability issues constrain demand. Even though our lockdowns may put a pause on this for a while.
Watch this week's Property Insider video as Dr. Wilson dissects his latest house price index.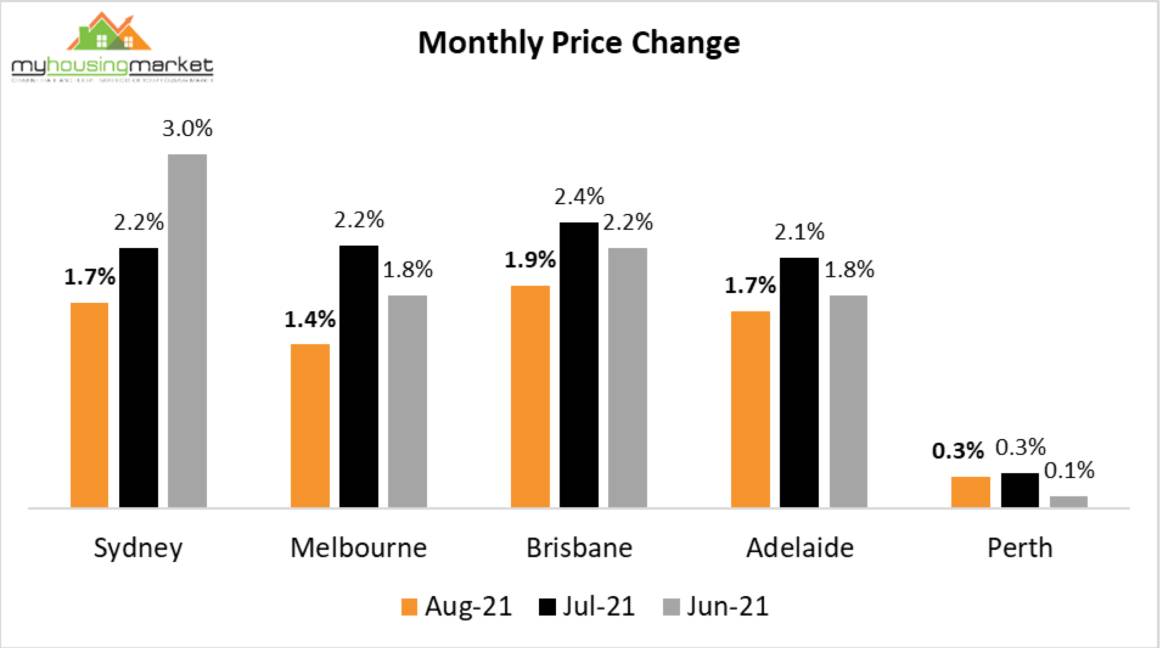 Houses are becoming more unaffordable
Property prices have soared around Australia at a time when wages growth has been minimal or non-existent for many.
Watch this week's Property Insider video as Dr. Wilson dissects his latest affordability data which shows the proportion of income needed to meet loan repayments has jumped.
However, the current property boom has not been the worst time to be on the housing ladder, but as property prices keep climbing, housing affordability looks set to continue to be an issue in the future if household incomes don't increase.
Of course, those Australians earning a higher income are going to be less affected by affordability issues meaning the more expensive suburbs of our capital cities are going to continue to outperform.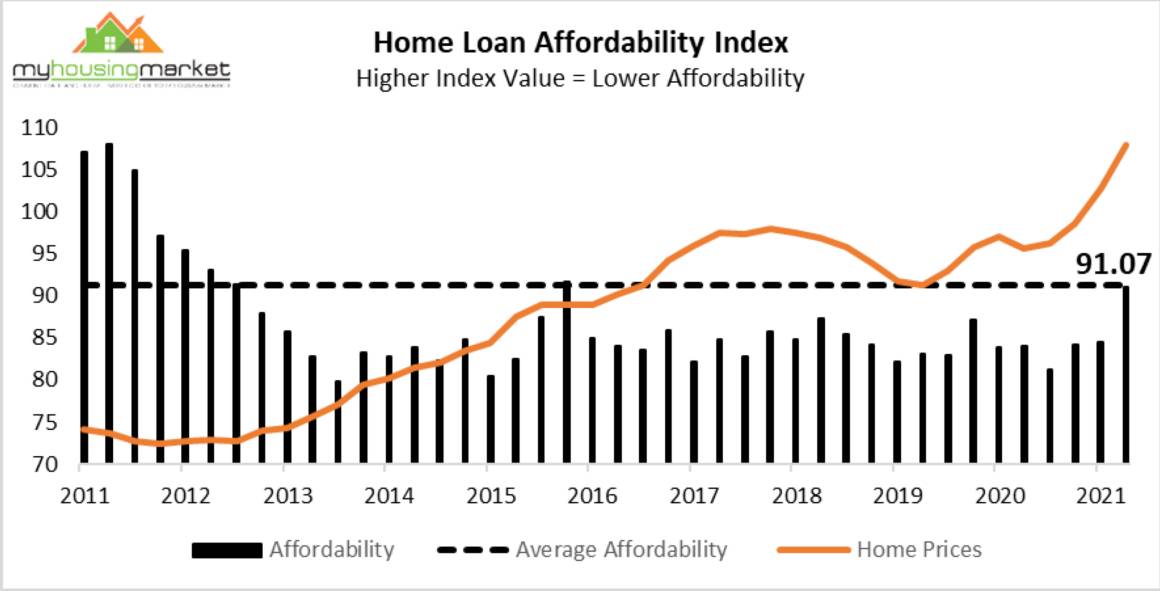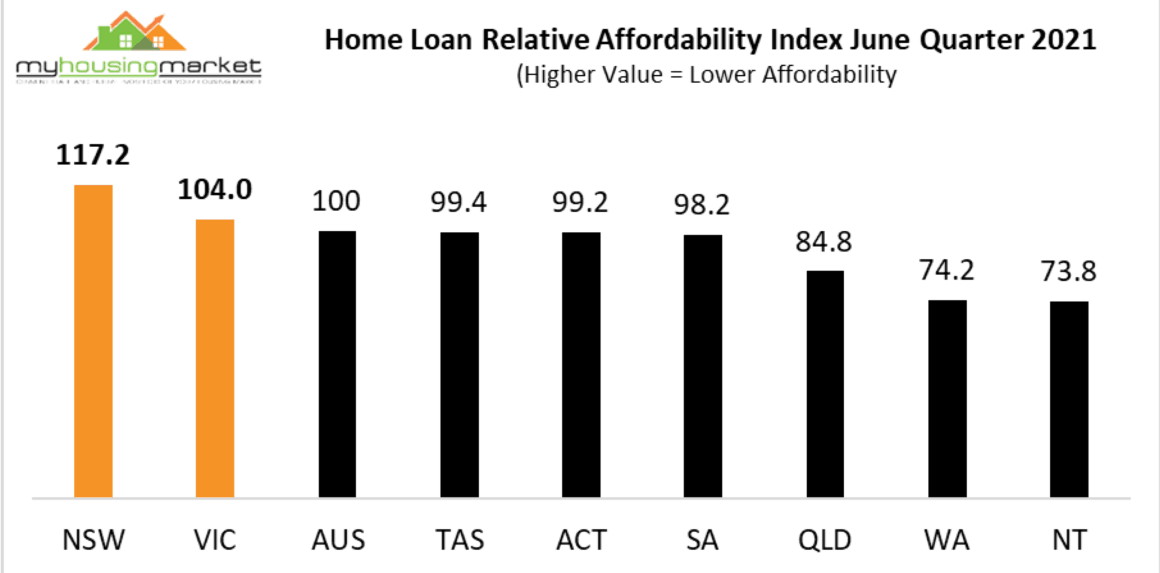 The number of properties for sale in Australia is still in short supply.
The supply of properties for sale just can't keep up with demand.
For every new property coming onto the market for sale, 1.4 properties are being sold around Australia.
Capital city demand continues at a vigorous rate, with buyers out in force – owner-occupiers, investors, and first home buyers – at a time when available supply struggling to keep up.
The table below shows how the stock of advertised properties is well below year-ago levels across all capital cities.
At the same time "time on market" continues to decline.
​These are signs that property values will continue to rise moving forward.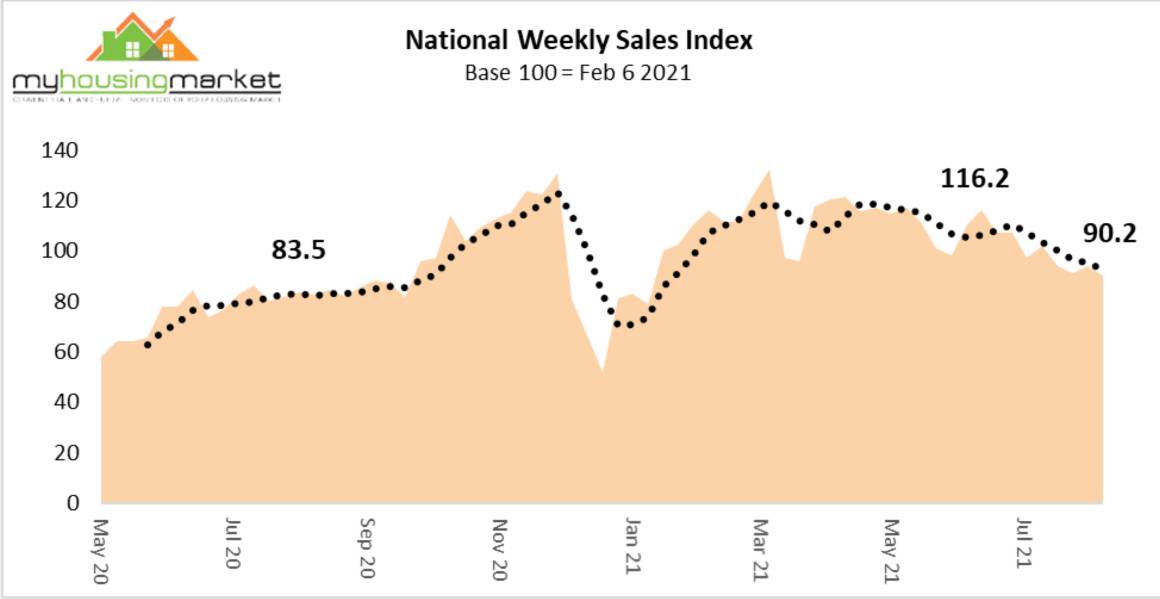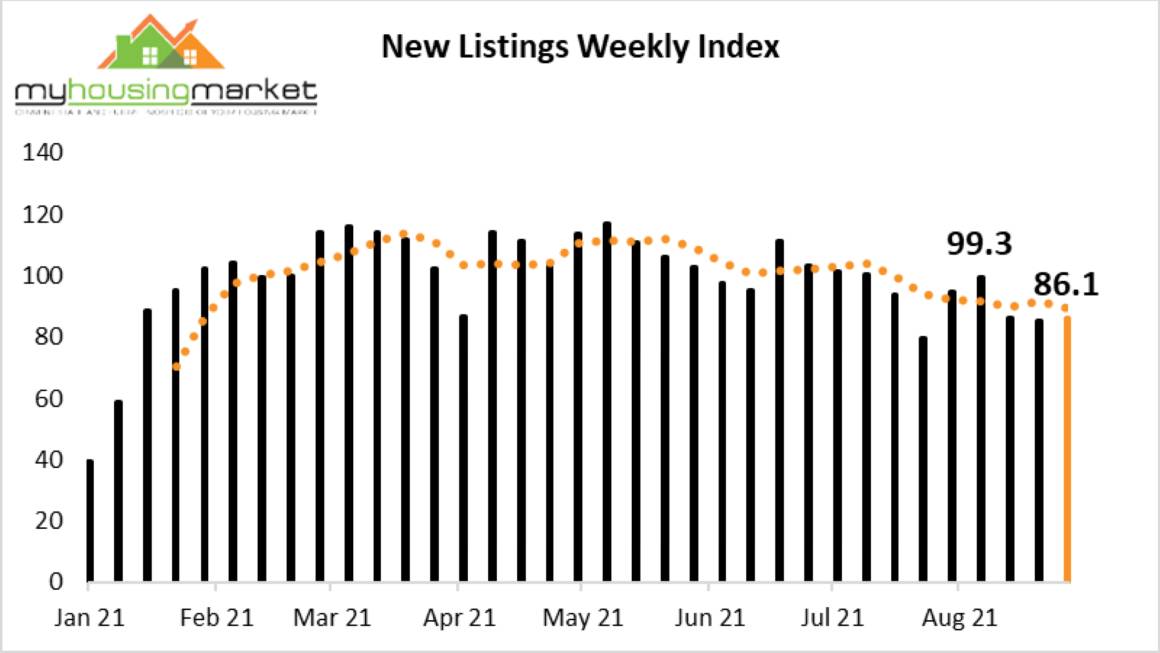 This week's auction results – a tale of two cities.
Watch this week's Property Insider video as we discuss what's happening to the auction markets around Australia.
Sydney Auction Market
Continuing strong buyer activity maintained recent boomtime clearance rates in Sydney as the local market adapts to Covid restrictions.
Sydney recorded a clearance rate of 83.3%, which was lower than the previous weekend 86.3% but well ahead of the 70.8% recorded over the same weekend last year.
Sydney has recorded boomtime clearance rates above 80% for each weekend in August in a remarkably resilient performance for a city under lockdown siege.
However, these clearance rates reflect a shortage of listings with just 488 homes offered for sale on Saturday.
The following chart from Dr. Andrew Wilson shows the Sydney auction clearance trend: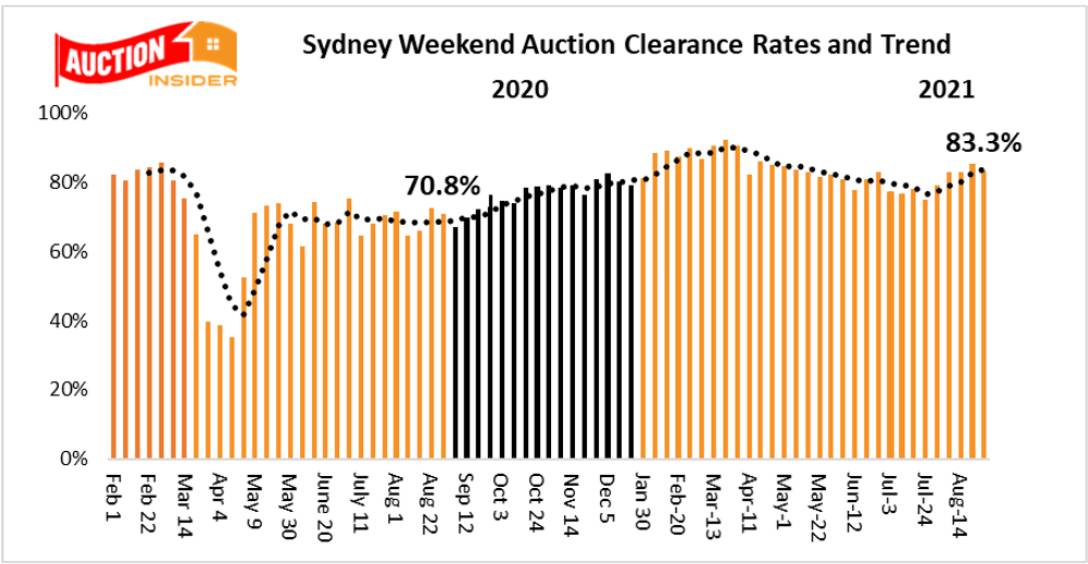 Melbourne Auction Market
High withdrawals drag the Melbourne auction market down as lockdowns bite property.
The Melbourne auction market backtracked sharply at the weekend as a high number of withdrawals impacted the local market which was severely constrained by coronavirus lockdown restrictions.
Melbourne recorded a clearance rate of just 48.2% on Saturday which was well below the previous weekend's 64.9%, but still ahead of the 39.3% recorded over the same weekend last year – also impacted by lockdowns.
Melbourne's weekend auction clearance rate was the lowest since last year's winter and spring lockdown impacted results and was clearly again a result of high levels of shutdown-related withdrawals – rising from the previous weekend's already high of 52.6% of reported auctions to another remarkable 62.2%.
Listing numbers were getting higher at the weekend reflecting pre-lockdown selling decisions by vendors, rising from the previous weekend 1273 to 1427 and significantly higher than the lockdown impacted 106 auctions over the same weekend last year.
The following chart from Dr. Andrew Wilson shows the Melbourne auction clearance trend: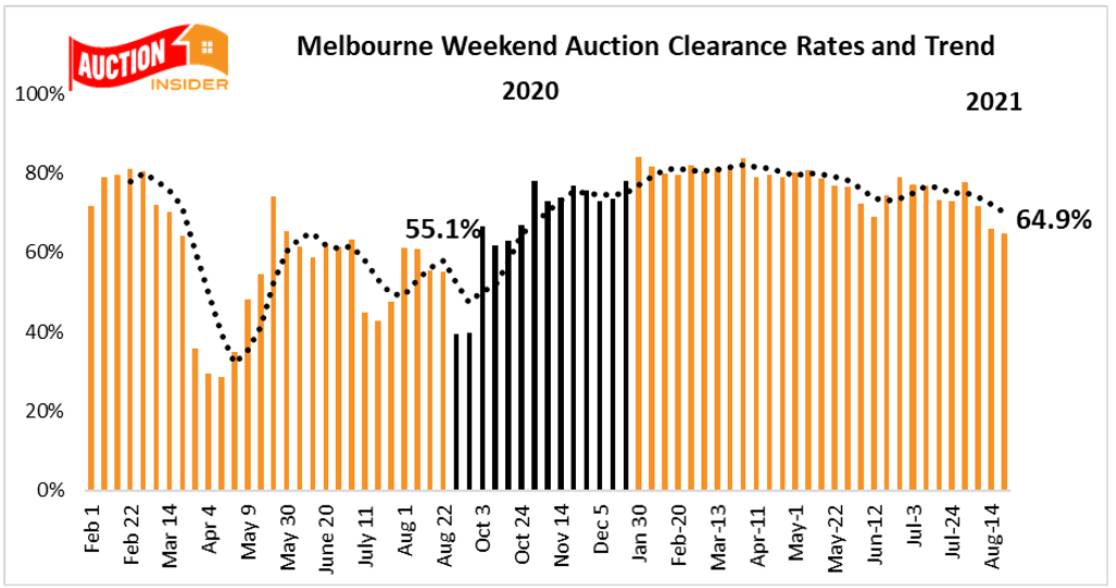 ..........................................................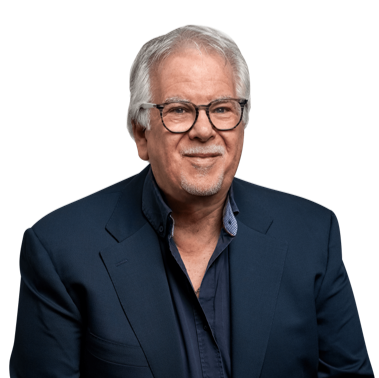 Michael Yardney is a director of Metropole Property Strategists, which creates wealth for its clients through independent, unbiased property advice and advocacy. He is a best-selling author, one of Australia's leading experts in wealth creation through property and writes the Property Update blog and hosts the popular Michael Yardney Podcast.
To read more articles by Michael Yardney, click here