Expert Advice with Michael Yardney.
In the curent buyers' market some of the best property investment opportunities are not found on the regular property portals.
And they don't have for sale signs out front.
These particular properties are only available to certain people and, unfortunately, it's not a case of what you know, but who you know.
I'm talking about the about off-market property networks and it takes more than just money to get into these networks, where currently some of the best investment opportunites change hands.
Despite the general market malaise, or maybe because of it, there are currently some great investment grade properties for sale off market, so if you're looking for an investment that will outperform the average you'll need to understand how this special property club works.
While a couple of years ago agents would have put their best properties up for auction, today many vendors are nervous about taking their properties to auction if they perceive there is a high risk of failure.
Instead opportunities in these off-market networks have opened up.
In fact over the last few months, more than 60% of the properties that our buyer's agent at Metropole bought on behalf of clients were off market.
So what is an off market sale?
We come across two types of what I would call "off market" transactions.
Most are really "pre market" opportunities.
You see…after a selling agent lists a new property there's about two weeks before it hits the Internet.
During this time photographs are taken, floor plans are drawn, the seller must approve the marketing and all this must be loaded on the Internet.
We get the opportunity to inspect and make an offer on these properties before they hit the Internet and the general public find out about them.
And then there are the true "off market" opportunities where for various reasons the vendor doesn't want to make the sale of their property public knowledge.
And yes they do occur!
Why do vendors request an off market sale?
Some of the reasons I've come across include:
• To save on marketing and advertising cost when they're unsure how their property may sell in the current market. While the vendor may save some costs, the lack of open competition often lowers the selling price and, in fact, they lose out.
• The need for privacy including not wanting the neighbours or family to know until the move happens.
• Financial pressure and the need for a quick sale.
• Divorce, death or a change in personal circumstances which requires the need for a quick but private sale.
• Being nervous about auctioning their property in the current flat market when more than half the properties put to auction pass in.
• The need fro privacy and not wanting lots of potential buyers tramping through their property.
But here's something you must understand if you want to take advantage of these opportunities.
Like most networks, off-market property networks operate based on reputation and mutual trust of those involved.
That means it's really hard for individual property investors who only buy a property every few years, or more likely a few properties in their lifetime, to break into these special clubs.
Sure you can register your interest in off market properties with the local real estate agent, but who do you think they'll call first?
A buyers agent who they've worked with for years, with whom they've conducted multiple transactions and who they know has access to multiple clients; or you?
Of course they won't contact you first if you haven't given them a clear brief of what type of property you're looking for and explained you've got your finance organised.
Similalry they won't be chasing you if you tell them you're after a bargain.
wants the reputation of selling baragins in their area.
Just to make things clear…not all off market properties make good invetsments - in fact most don't.
So don't be surprised if an agent tells you they've got a great off market property for you only to find they're trying to offload a secondary property that has failed to sell and has been languishing on the market for months.
You see…many agents list the properties they have for sale by "buying the listing".
In other words they entice the seller with an inflated price to get the listing and then slowly condition them to the real market price.
This means that many of the "opportunities" you'll be offered will not make good invetsments, but that's okay. That's the way the property market works
The best way to get into this special club is by invitation from a member. In other words…engage a proficient buyer's agent and leverage off their network and reputation.
And remember…today more than ever you'll need a firm grasp on market fundamentals, a sound investment strategy and a good team around you to ensure you buy a property that will outperform in the long term.
..........................................................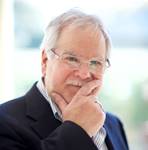 Michael Yardney is CEO of Metropole Property Strategists, which creates wealth for its clients through independent, unbiased property advice and advocacy. He is a best-selling author, one of Australia's leading experts in wealth creation through property and writes the Property Update blog.
To read more articles by Michael Yardney, click here
Disclaimer: while due care is taken, the viewpoints expressed by contributors do not necessarily reflect the opinions of Your Investment Property.