There's now a light at the end of the tunnel and that's great for our wellbeing, our lives, and our property markets.
With Covid related restrictions slowly being lifted in Sydney and Melbourne, life is getting back to a more Covid normal, and the pent-up demand from the last couple of months should ensure our property markets continue to perform strongly moving forward.
Only last week, Westpac upgraded its forecast for Australian dwelling prices again.
They are now expecting property prices to rise 22% for the full calendar year 2021 (up from its previous forecast of 18%) and they have also lifted their outlook for next year from 5% to 8%.
But how is APRA's intervention going to interfere with this?
That's a question Dr. Andrew Wilson and I have discussed in these weekly Property Insider videos over the last couple of weeks, and today I'm keen for him to share his thoughts on affordability and how this differs in the various states today.
We'll also discuss the latest employment figures, home-building statistics, and auction results.
APRA sledgehammer impacts all housing markets — regardless
APRA – the financial regulator for the big banks – has introduced a policy initiative designed to reduce perceived emerging risky lending.
The latest action by APRA is designed to restrict perceived risky home lending is a blunt, one-size-fits-all approach that does not account for the clear affordability disparities of local housing market conditions.
And clearly reflects the market power wielded through the big banks.
Watch this week's Property Insider video and you'll hear Dr. Andrew Wilson and me discuss:
How APRA is concerned that, because of our recent strong housing market activity, home loan sizes are increasing faster than incomes, potentially increasing the debt load for new borrowers. They feel this could become an issue for banks if official interest rates rise – although the RBA has consistently stipulated that this is unlikely to happen until at least 2024.
How the tightening of lending conditions will impact all new borrowers regardless of the "risk" circumstances of local housing markets.
The smaller states are disproportionately affected by APRA's one size fits all sledgehammer approach
Why it's likely there will be further macroprudential controls introduced.
How affordability differs from State to State
281,000 Australians lose their jobs because of Delta
Hundreds of thousands of people have either lost work or dropped out of the jobs market since July, wiping out Australia's initial COVID-19 recovery.
Australian Bureau of Statistics data shows Delta lockdowns have driven employment back below pre-COVID levels, with 110,000 fewer jobs being worked in September than in March 2020.
About 281,000 people have lost work since July, while about 330,000 workers have left the labour market – triggering a jobs recession.
But the worst may soon be behind us. The monthly job report is a lagging indicator – it can reflect decisions made months ago in terms of hiring or firing.
Rather than looking at job shortages, timelier figures show that job vacancies are rising – in some cases soaring.
Finding workers to fill all the job vacancies could be a challenge.
Watch this week's Property Insider video as Dr. Andrew Wilson explains why.
Job ads rose by 6.0% in September as NSW prepares to reopen
SEEK job ads rose strongly in September as firms in NSW prepare for opening on October 11
Hospitality & Tourism and Retail saw the largest month-on-month rises of 28.5% and 20.6% respectively.
The trend decline in unemployment in place prior to lockdowns should re-establish itself quickly
Activity in the home building sector is buoyant
Commencements rose by 23.2% in the June quarter – the biggest quarterly rise in 20 years – 64,596 new starts
This means homebuilding activity will be strong for at least the next 6 to 9 months and there is the question of rising costs in the availability of materials.
It's worth noting that the number of dwellings under construction ( 211,686), while at a 2 year high, is still short of the all-time high of 231,504 set in the March quarter of 2018.
However, the number of houses being built ( 88,446) is a record.
This week's auction results – another weekend of strong auction results
The first month of the spring weekend auction market is concluded with more remarkable results despite the burden of ongoing Covid restrictions in most capital cities.
Watch this week's Property Insider video as we discuss how most Capitals continue to record generally strong results for sellers.
Sydney Auction Market
Hot Sydney market lowered again at the weekend.
Sydney's weekend auction market was lower again although boom-time results prevail, and are unlikely to change over the coming weekends as the continuing city continues its post lockdown reopening.
Sydney recorded the preliminary auction clearance rate of 83.6% which was lower than the previous weekend's 86.6% but remained higher than the 78.6% recorded over the same weekend last year.
Sydney's clearance rate fell for the second consecutive weekend to be below 85% for the first time in six weeks, although it remained above 80% for the 13th consecutive weekend.
Higher auction numbers may be contributing to an easing in Sydney's clearance rate over recent weekends.
The following chart from Dr. Andrew Wilson shows the Sydney auction clearance trend:
Melbourne Auction Market.
Melbourne auction market keeps rising.
The Melbourne auction market continues to revitalise on the back of the recent easing of Covid restrictions.
Melbourne recorded a clearance rate of 77% on Saturday which was similar to the previous weekend 76.6% and well ahead of the 63% recorded over the same weekend last year
The following chart from Dr. Andrew Wilson shows the Melbourne auction clearance trend:
..........................................................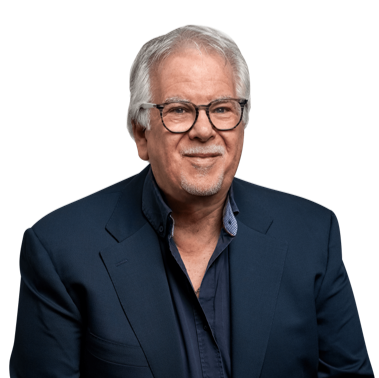 Michael Yardney is a director of Metropole Property Strategists, which creates wealth for its clients through independent, unbiased property advice and advocacy. He is a best-selling author, one of Australia's leading experts in wealth creation through property and writes the Property Update blog and hosts the popular Michael Yardney Podcast.
To read more articles by Michael Yardney, click here