We know our property market to been going gangbusters so far this year with double-digit capital growth in almost all our capital cities.
But what's ahead?
Are first homebuyers being priced out of the market by rising property values?
And are we really having a period of a shortage in housing?
These are some of the questions I'm going to ask Dr. Andrew Wilson, chief economist of My Housing Market and Australia's leading housing economist, in our Property Insiders chat today.
We're also going to talk about how Sydney's auction market is coping with the lockdowns and the ongoing speculation about interest rates and what the RBA has to say about it.
Lockdowns haven't been able to slow down Australia's property market yet.
Auction clearance rates remained strong this weekend despite significantly increased withdrawal numbers because of Sydney's Covid lockdown.
Watch this week's video as we discuss what happened in our auction markets over the weekend as they give a good "in time indicator" of what's happening on the ground.
Sydney Auction Market
The Sydney weekend auction market continued its resilient performance in the face of increasing the restrictive local Covid lockdown.
Although Sydney reported another year-to-date low clearance rate on Saturday at 76.6%, it was nonetheless just below the 76.9% recorded over the previous weekend, and again well ahead of the 64.6% recorded over the same weekend last year.
Underlying activity in the Sydney property market clearly remains strong with a lower clearance rate again impacted by another high number of lockdown-related withdrawals – 22% of reported auctions.
782 auctions were reported listed in Sydney on Saturday which was just below the previous weekend's July record – 792 auctions.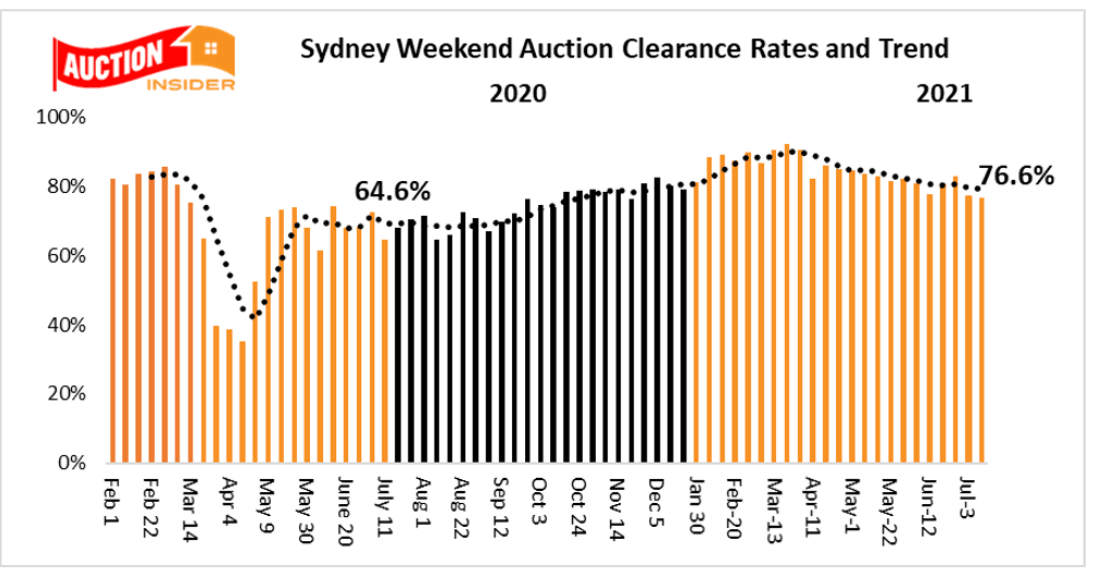 Melbourne Auction Market
Another good weekend for Melbourne auction sellers.
Melbourne's auction clearance rate was steady at the weekend indicating more strong results for most sellers despite a surge in mid-winter listings.
Melbourne recorded a clearance rate of 76.7% which was just below the previous week and 76.9%, but well ahead of the shutdown impacted 44.9% recorded over the same weekend last year.
A new July record 977 homes were listed to go to auction on Saturday, which was well ahead of last weekend's previous record of 853 auctions and reflect the easing over recent weekends of the local Covid restrictions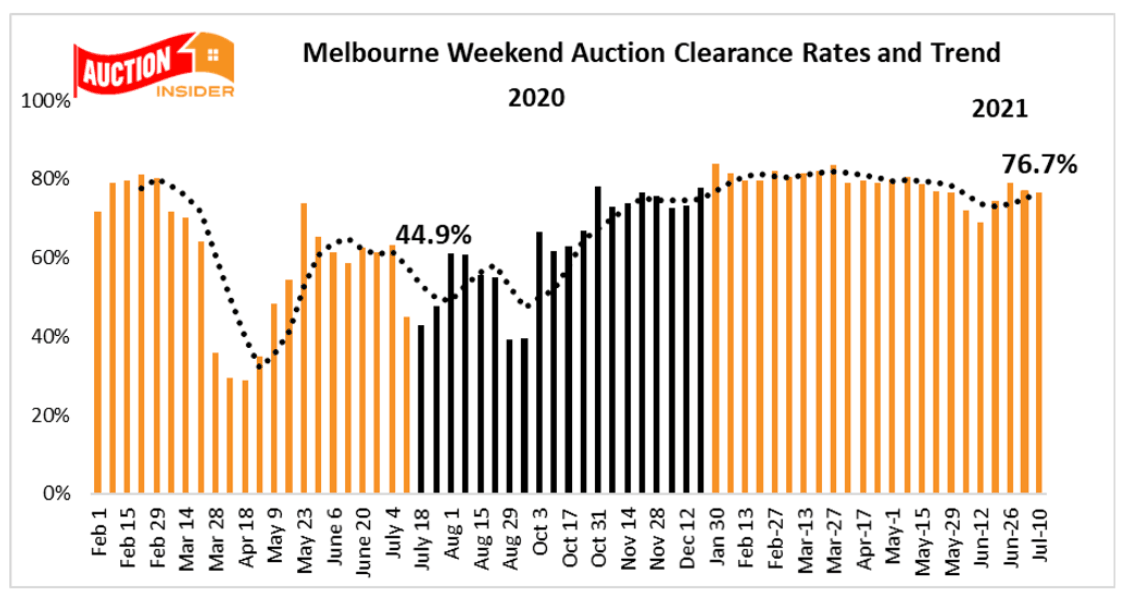 Housing Shortages Loom – Despite Building Boom
Building approvals for houses have surged over the past year fuelled by the Federal Government's HomeBuilder initiative.
Watch this week's Property Insiders chat as Dr. Wilson explains his research which suggests that an undersupply of properties is looming.
He explains how the total number of new residential building approvals fell 7.1% in May after the previous month's 5.7% decline.
This was due to a fall in private sector house approvals, but these came off the back of the record high in April.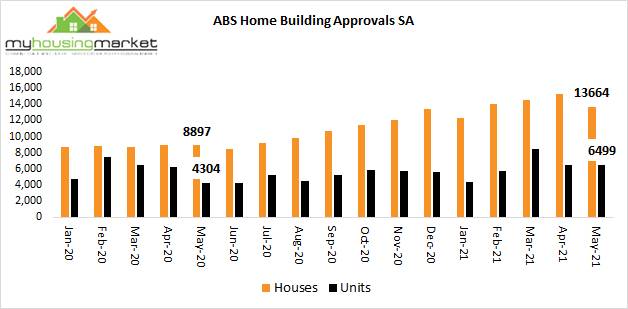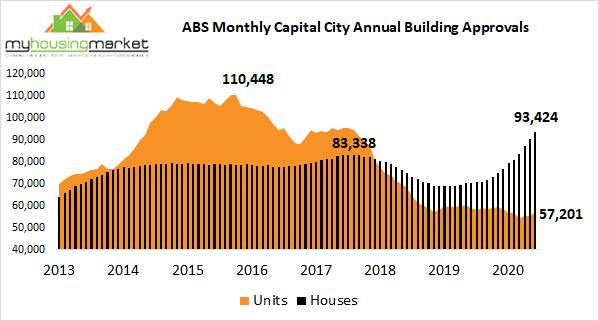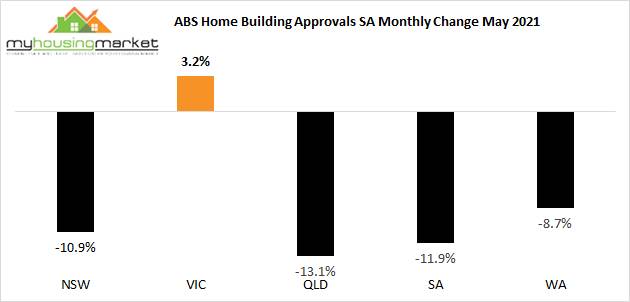 HomeBuilder and other state-based programs have provided extensive support to the housing sector, particularly for detached housing.
Since June 2020, 143,000 private detached houses have been approved, the highest number of approvals over a 12m period since 1984.
With new contracts now no longer eligible for the HomeBuilder scheme since the end of March, it is conceivable that the level of dwelling approvals will soften (possibly sharply) from here.
Although demand initiatives directed at the housing market are proven winners for economic growth and employment during times of economic stress, longer-term sustainable supply-side policies are clearly required at all government levels to avoid what could emerge as a future accommodation crisis.
Are First Home Buyers being edged out of the market?
We know the first home buyers were a significant force in our property markets over the last year, buoyed by not only low-interest rates, but by various federal government and state government incentives – thinks like Home Builder and stamp duty concessions, but what's happening to first homeowners now that property prices have increased so much?
Watch this week's Property Insiders chat as Dr. Andrew Wilson explains what's going on.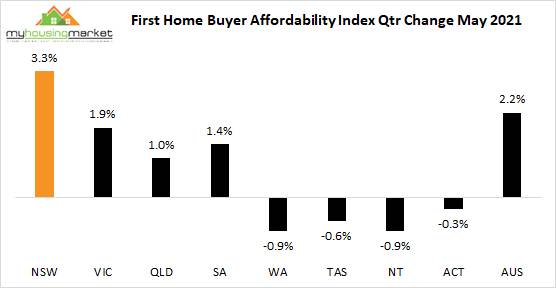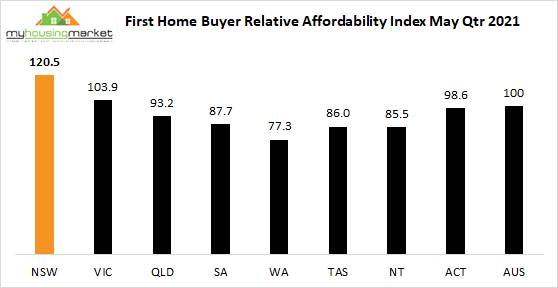 ..........................................................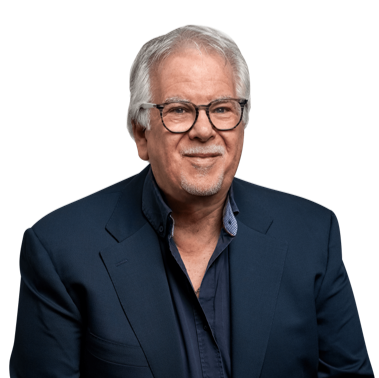 Michael Yardney is CEO of Metropole Property Strategists, which creates wealth for its clients through independent, unbiased property advice and advocacy. He is a best-selling author, one of Australia's leading experts in wealth creation through property and writes the Property Update blog.
To read more articles by Michael Yardney, click here