Despite a sequence of thirteen State or Territory lockdowns so far this year, property prices have been largely unscathed.
And even though the rate of house price growth is slowing, property values increased in all states in July with all our capital cities in line for strong double-digit property price growth this year.
But Australia's economy could fall into its second recession in as many years if the COVID-19 lockdowns around Australia continue for weeks.
Well, at least that's what some economists have been warning.
Clearly, the most recent lockdowns affecting Sydney and for shorter periods, Melbourne South Australia, and Queensland will have a hit on the economy.
I've read estimates that these lockdowns are costing around $300 million a day, which is a very high price.
And, of course, we're not out of the woods yet – are we?
What does that mean for our property markets?
Well, that's one of the questions I'm going to ask Dr. Andrew Wilson, chief economist of My Housing Market and Australia's leading housing economist, in our Property Insiders chat today.
We're also going to talk about the biggest lift in housing credit in 11 years and the latest inflation figures.
Watch this week's video as we discuss how the Australian property markets are coping with lockdown and how our auction markets performed over the weekend.
Sydney Auction Market
The Sydney auction market bounced back sharply at the weekend despite deepening Covid concerns and extended restrictions.
623 homes were reported as auctioned on Saturday and the weekend auction clearance rate was sharply higher at 79.1% – the highest recorded for the month.
High lockdown-related withdrawals continue to influence clearance rates with 20% of reported auctions withdrawn, which was lower than the 24% reported the previous weekend.
The clearance rate for houses was 80.8% with units lower at 75.2%.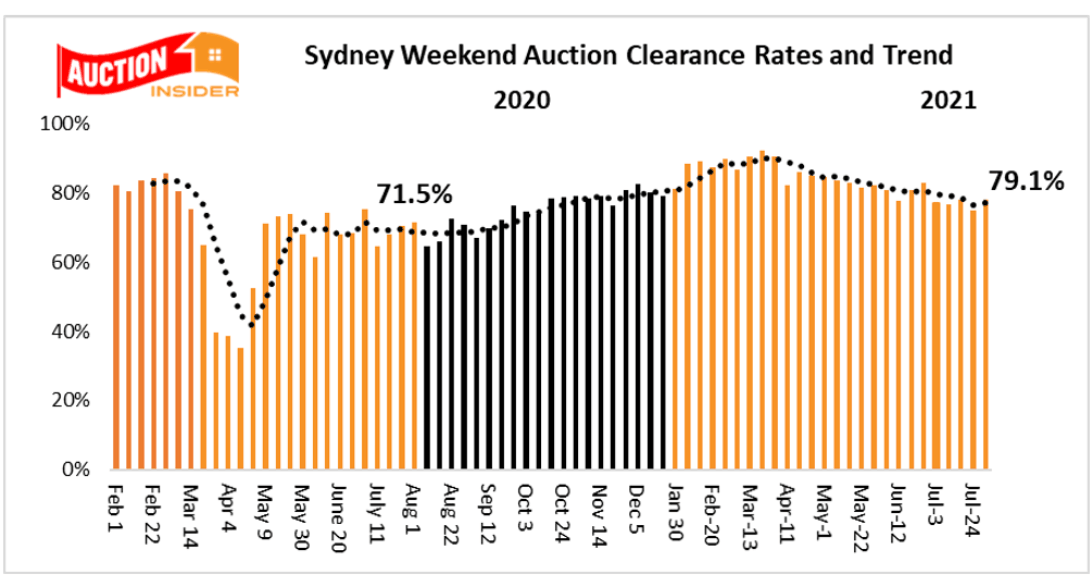 Melbourne Auction Market
The Melbourne auction market produced more strong results as Coronavirus restrictions eased, despite a record-breaking surge in listings.
Melbourne recorded to 77.6% clearance rate of the weekend which was sharply higher than the previous 73% at the highest recorded for the month.
The month's high clearance rate was recorded despite a surge in listings to yet another new monthly Saturday record for July.
The improved clearance rate was impacted by a sharp fall in withdrawals, down from the previous weekend 30.5% of reported auctions to 15.1%.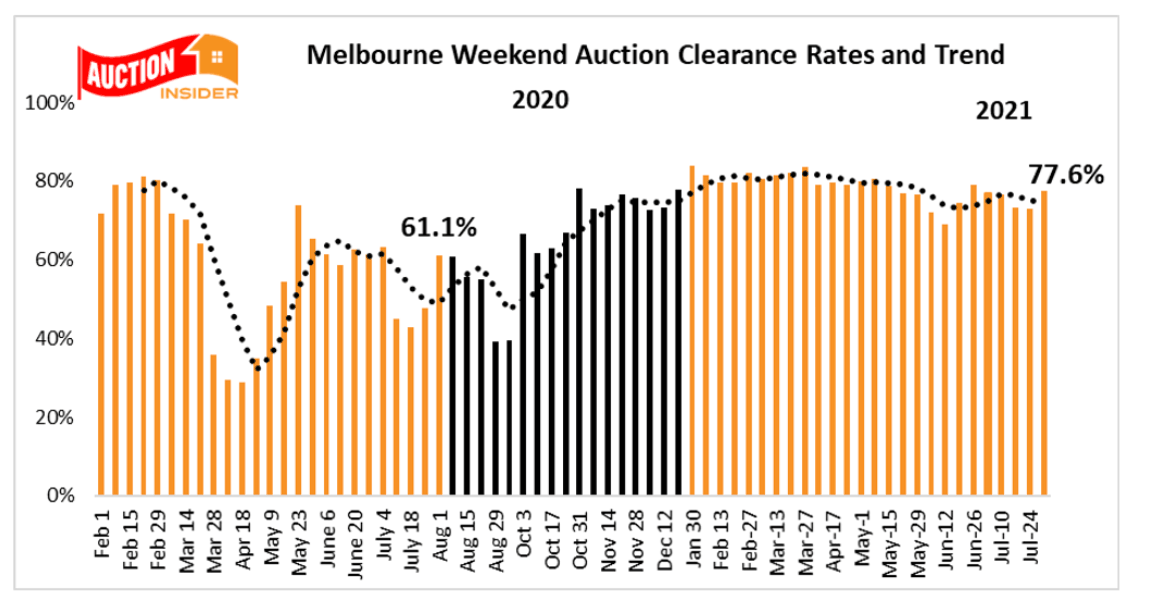 Is a second Australian recession now a 'genuine' risk.
The prolonged lockdown in New South Wales and rolling lockdowns in other states could be a big blow to our economy.
Economists are now pondering whether the extended lockdowns around Australia could throw us into a double-dip recession.
Watch this week's Property Insider video to hear why Dr. Andrew Wilson does not believe we're heading for another recession.
Sure it's very likely our economy will contract in the September quarter, but watch this week's video and you'll hear why Andrew Wilson believes there will be a big bounce back in the December quarter as vaccinations extend to a majority of Australians.
Now that Australia's inflation rate is 3.8%, is it time to worry?
We know the Reserve Bank has been trying to pump up inflation and recently the annual inflation rate for the 12 months to March was announced as 3.8%.
This is causing much speculation in the media including concerns about rising interest-rate (once again).
But most of the jump in inflation is only temporary, the result of several one-offs.
And the Reserve Bank is expecting inflation back below 2% by the end of the year.
The bank forecasts consumer prices to rise by 1.5% through 2022 and most economists broadly agree.
In this week's Property Insiders video you'll hear Dr. Andrew Wilson explain what's lead to this jump in inflation and what's really happening to underlying inflation.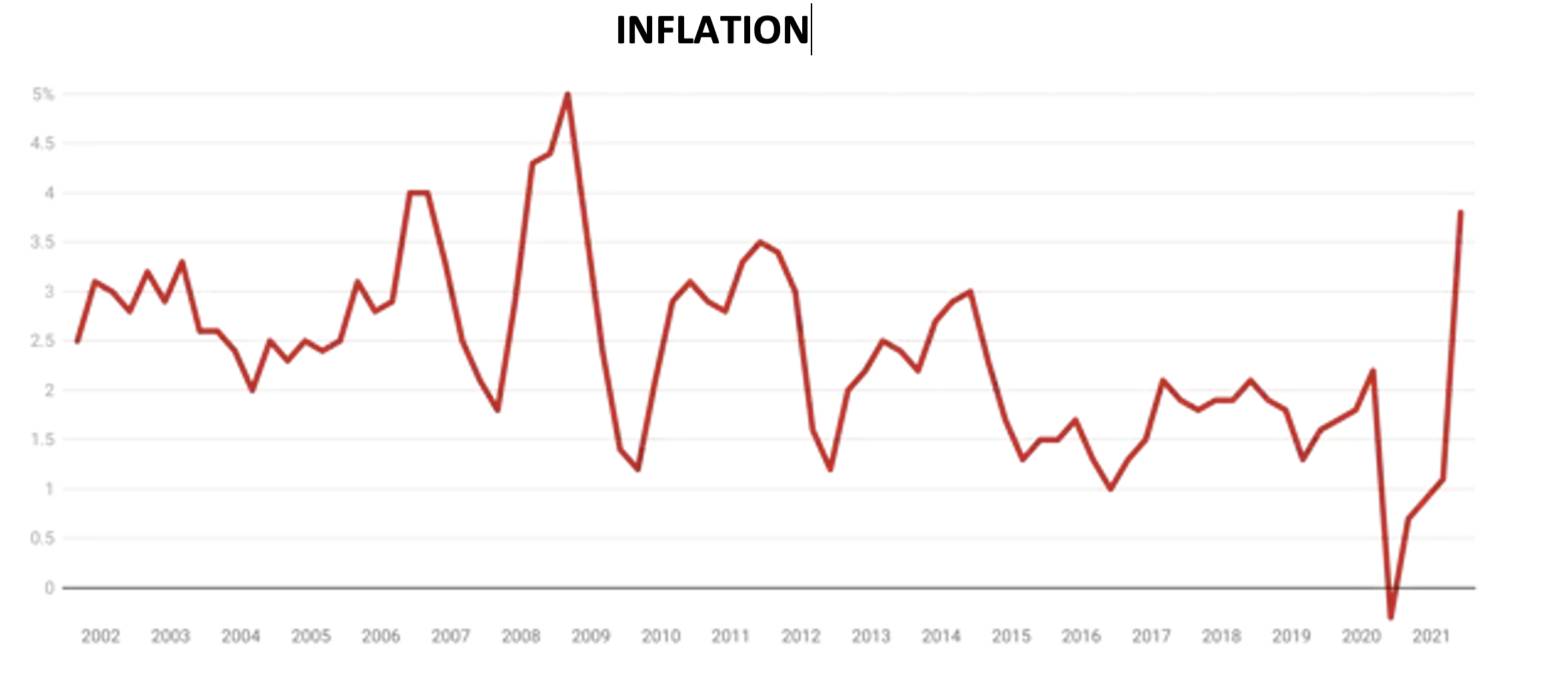 The biggest lift in housing credit growth in 11 years.
I keep a careful watch on housing finance because it's a good leading indicator of what's ahead for our property markets people organise their finances 3 to 6 months before they end up buying a property.
Owner-occupier homebuyers propelled the surge in housing credit in June. In fact, housing credit lifted 0.7% – the most in 11 years – to be at 5.3% compared to a year ago.
And investor housing credit raised by .3% to be 2% higher than year-ago – the strongest annual rate in three years.
This recent strong growth in housing credit suggests will our property markets are going to finish the year strongly.
Of course, the prolonged lockdowns in Sydney and virus flareups and lockdowns in other States are likely to slow the rapid pace of house price growth in the second half of 2021, yet Corelogic figures show that property values have grown by 1.6% in the month of July alone.
Watch my discussion in this week's Property Insider video as we explain how the lockdowns mean Sydney's traditional spring selling season is likely to be pushed back into the summer months with fewer listings, auctions, and sales volumes in the near term.
That said, the eventual reopening of the New South Wales economy, supported by pent-up demand and a record low mortgage rate is likely to trigger a sharp rebound in Sydney property market activity.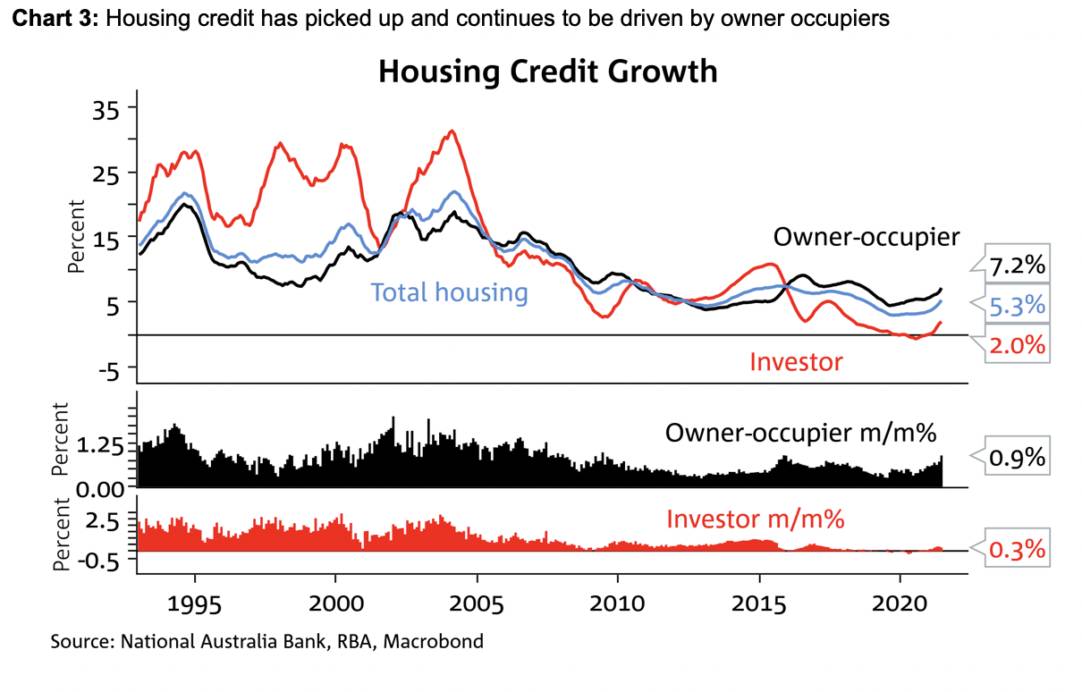 ..........................................................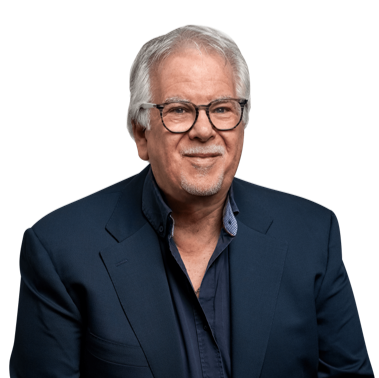 Michael Yardney is CEO of Metropole Property Strategists, which creates wealth for its clients through independent, unbiased property advice and advocacy. He is a best-selling author, one of Australia's leading experts in wealth creation through property and writes the Property Update blog.
To read more articles by Michael Yardney, click here