I remember a year ago- in October 2020 – in these regular chats Dr. Andrew Wilson and I called the beginning of this new stage of the property cycle.
But looking back over the first 9 months of this year, our property markets have performed even more strongly than anyone ever expected, with the rates of house price growth at levels not seen for a number of decades.
In fact, all capital city markets have already experienced double-digit capital growth so far this year and many locations will experience growth of more than 20% over 2021.
Of course, it must be remembered that the last peak for our property markets was in 2017, and in many locations housing prices remain stagnant over an ensuing couple of years and it was really only earlier this year that new highs were reached.
Meaning that average price growth was unexceptional over the long term.
But over the last week or two, there seems to have been a sudden change of sentiment about our booming housing markets.
A sense of urgency has crept into the tone of those at the helm of our big banks, as the CEOs of two of Australia's largest banks have sounded off about emerging lending risks.
Commonwealth Bank CEO Matt Comyn urged regulators to act 'sooner rather than later to cool the hot property market.
Then ANZ CEO Shayne Elliott said borrowers were increasingly trying to overleverage themselves, with sky-high prices threatening to exacerbate wealth inequality.
And the International Monetary Fund even chipped in last week with a strong warning that surging house prices are impacting affordability and creating real concern for Australia's economic stability.
So is this the beginning of the end of this property boom? Will our regulator step in and hose down our hot property markets?
These are some of the questions I'll be posing today to Australia's leading housing Economist, Dr. Andrew Wilson chief economist of My Housing Market in this week's Property Insiders chat.
It's interesting to look back 18 months ago when the heads of our big banks forecast that property prices would crash 15- 20 or even 30%.
Boy was they wrong about that.
Now, Matt Comyn, Chief Executive of the Commonwealth Bank, the nation's biggest mortgage lender, is openly calling for moves to cool the same market in which the pink makes most of its money.
It seems that Comyn is worried that even though his bank benefits from strong house prices, any further escalation of prices against an economy where the GDP is going backward may mean deep trouble in the longer term for an economy where housing debts are already very high.
And this came as the International Monetary Fund warned that surging house prices have raised concerns about affordability and financial stability in Australia, recommending tougher lending standards and supply-side reforms to take the heat out of the market.
Watch this week's Property Insider video as Dr. Andrew Wilson explains why there is simply no case for interference in our housing market
Amongst other things we discuss:
Why the growing concern about the high debt-to-income ratios of home buyers is not really a problem at all.
Although house prices in most capital cities will soar in 2021, even with the constraints of lockdown, however price growth has averaged a modest 4% per annum since 2017 – despite record falls in mortgage rates over that period.
Monthly house price growth in most capital cities has halved over the past three months and continues to track downwards, notwithstanding a likely short-term bounce-back from Covid subdued early spring markets as restrictions are eased.
The Reserve Bank does not have a role in setting house prices. In fact, it's the RBA's mandate to stimulate employment which at present means keeping interest rates low, which in turn stimulates our property markets.
At the same time – the Australian Prudential Regulatory Authority, which is our banking regulator – is there to make sure the banks are operating soundly and there is no deterioration in lending standards.
There seems little to be concerned about current lending practices as interest-only loans are essentially a non-issue these days, and with rental vacancies, at near-record lows, the market needs property investors.
More Aussies join the millionaire club as Australian household wealth reaches record levels
The facts are in, the average Australian is getting richer.
Australian total household wealth (net worth) rose by a record $735 billion or 5.8% to record a high of $13,433.7 billion in the June quarter.
Despite all the challenges Covid has thrown at us wealth is up 19.7% on a year ago – the strongest annual gain in over 11 years.
Average (per capita) household wealth rose by $27,782 or 5.6% in the June quarter to a record high of $522,032 – up 20.3% over the year.
In fact, Australian households have never been wealthier.
The twin effects of rising home prices and superannuation balances propelled net household wealth and wealth per person to record highs.
A recent report by Credit Suisse estimates that as many as 1.8 million Aussies are considered to millionaires today, based on estimates of net household wealth.
And the number of Australian millionaires is expected to grow to 3,100,000 by 2025.
This week's auction results – another weekend of strong auction results.
The first month of the spring weekend auction market is concluded with more remarkable results despite the burden of ongoing Covid restrictions in most capital cities.
Watch this week's Property Insider video as we discuss how most Capitals continue to record generally strong results for sellers.
Sydney Auction Market
Sydney reported yet another boomtime auction clearance rate at the weekend with the early Spring market showing no signs of slowing down, despite a surge in listings.
Sydney recorded a preliminary auction clearance rate of 85.2% which was similar to the previous weekend's 85.1% and well ahead of the 74.5% recorded over the same weekend last year.
Sydney has now recorded eight consecutive weekends with clearance rates above 80% and remarkably scored above 85% for every Saturday in September.
The following chart from Dr. Andrew Wilson shows the Sydney auction clearance trend:
Melbourne Auction Market
Higher clearance rates but sharply lower listings from a locked-down Melbourne market.
The Melbourne weekend auction market has concluded a Covid challenged September with its equal highest clearance rate for the month, although listings have predictably again declined sharply.
The recent easing of strict property inspections restrictions however holds the clear prospect of a revival of auction numbers through October.
Melbourne recorded a preliminary auction clearance rate of 79.3% on Saturday which was higher than the previous weekend's 72.3% and the 39.6% recorded over the same weekend last year when the local market was also drastically impacted by the lockdown.
The following chart from Dr. Andrew Wilson shows the Melbourne auction clearance trend:
..........................................................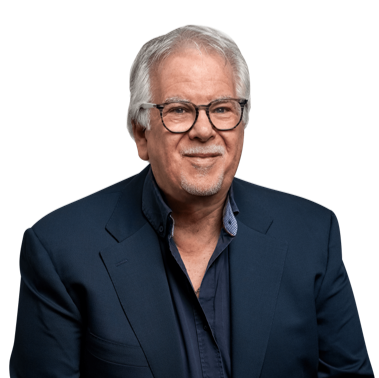 Michael Yardney is a director of Metropole Property Strategists, which creates wealth for its clients through independent, unbiased property advice and advocacy. He is a best-selling author, one of Australia's leading experts in wealth creation through property and writes the Property Update blog and hosts the popular Michael Yardney Podcast.
To read more articles by Michael Yardney, click here