Australia has enjoyed a record-breaking surge in house prices with the steepest increase in almost 18 years recorded in the first quarter of 2021 alone.
But a new REA Insights report reveals that despite the climbing prices, it's still cheaper to buy than rent in nearly 57% of all the properties across Australia.
The results however, differ by property type - just over half of houses will be cheaper to buy than rent over the next 10 years, but for units that jumps to 75%.
Meanwhile, on a suburb level, despite all the concerns and complaints about housing affordability or the lack of it, it is expected to be cheaper to buy a house and rent a house in 6 out of 10 suburbs around Australia over the next decade.
That figure jumps to more than 8 in 10 suburbs where it's cheaper for buyers looking to buy an apartment rather than rent.
These findings suggest that rental growth will remain subdued, particularly outside Melbourne and Sydney.
The number of suburbs where it's cheaper to buy than rent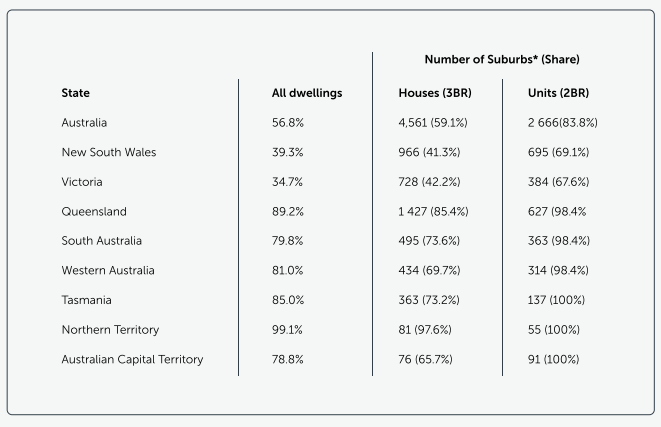 Source: REA Insights buy or rent report
In fact, buying conditions are particularly favourable outside of New South Wales and Victoria.
More than 80% of houses, and almost all units outside of the most populous states are estimated to be cheaper to buy than rent over the same period as affordability continues to drive demand and strong regional price growth continues.
In the Northern Territory, for example, it's cheaper to buy than rent 97.6% of houses and 100% of units.
Meanwhile, on the opposite end of the scale, it's only cheaper to buy than rent in 41.3% and 42.2% of houses in New South Wales and Victoria.
For units, the figures are slightly higher at 69.1% and 67.6% for New South Wales and Victoria respectively.
What's driving this trend?
Mainly, it's low mortgage interest rates.
And the Reserve Bank of Australia has committed to maintaining low interest rates until at least 2024.
So the security that mortgage costs are not going to increase rapidly in the near-term is giving comfort to buyers borrowing larger amounts.
"Given low interest expenses, moderate property price growth will likely offset the additional costs of owning," the report states.
'Owning costs' include stamp duty, ongoing costs like maintenance and council or strata rates and the cost of engaging an agent.
However, renting still remains the cheapest option for many Australians, particularly for those who live in Sydney or Melbourne.
The high property prices combined with low average rents means it's estimated to be cheaper to rent than buy in more than 70% of houses and just under half of units over the next 10 years.
"While rents do not typically adjust as quickly as prices, the COVID-19 pandemic and the cessation of international travel saw significant reductions in asking rents in inner city Sydney and Melbourne," the report explains.
"As such, renting in these inner-city areas is currently considered cheap, relative to their very high asking prices."
Ultimately, what I think we're going to see here is that this trend will lead to a continuation of the current property boom until prices rise sufficiently in order to stifle affordability.
First-home buyers are missing out
REA's analysis assumes that buyers already have access to a 20% deposit.
But saving a deposit continues to be the biggest challenge for many buyers as prices rise.
First home buyers will be hit the hardest as prices will increase higher than they can save for the deposit.
Many would-be buyers can already afford loan repayments, but struggle to save a deposit while renting and it's this deposit gap that will keep first home buyers out of the market moving forward.
Continued price growth might mean buying is even further out of reach for those in this position.
On the other hand, it's a different story for established home buyers.
Those Australians which already own a property and are able to bring a trade in to the market, especially one which has increased in value, will find it's easier for them to upgrade.
..........................................................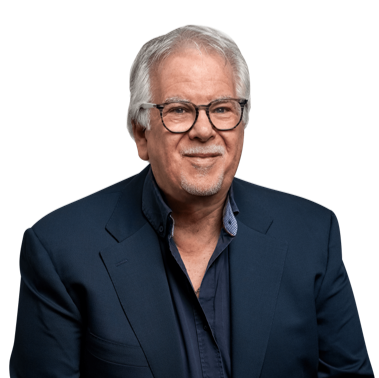 Michael Yardney is CEO of Metropole Property Strategists, which creates wealth for its clients through independent, unbiased property advice and advocacy. He is a best-selling author, one of Australia's leading experts in wealth creation through property and writes the Property Update blog.
To read more articles by Michael Yardney, click here