After a bumpy 2020, 2021 has rewritten the property record books.
From property price growth to interest rates, to new home buyers, to refinancing – no matter which way you look records have been broken.
Let's look at a few of them.
1. Prices rose at the fastest pace in more than three decades
In 2021 we experienced a property boom, the strength of which no one envisaged at the beginning of the year.
The level of price growth has been the fastest in more than 3 decades, but in real terms, it's the 3rd fastest in a century.
Over the past year, Sydney house prices have risen over 24%, Melbourne 15%, and Brisbane 20%.
Overall dwelling prices have risen 23% in capital cities and in the regions, they've surged by 30%.
Moving forward, property prices will continue to grow into 2022, but at a much slower pace, yet I predict that in 12 months' time you record highs will be reached in property values around Australia.
Source: Proptrack
2. Australians became wealthier than ever before
Australian households just keep getting wealthier.
A combination of surging property prices and solid share market gains saw total Aussie household wealth grew 4.4% or $590 billion in the September quarter.
Wealth is up 20.2% on a year ago – the strongest annual gain in eleven and a half years.
Australia's total household will hit an all-time high of $13.9 trillion, with wealth per person of $540,179 also sitting at record levels.
And a large part of this growth in wealth is related to owning a home
The total value of all the residential property in Australia was $7.2 trillion at the end of November 202, grew to $8 trillion by April 2021, and the year finished breaking a record with the value of all residential properties now being worth more than $9.4 trillion.
3. Mortgage rates hit historic lows
We know that the last time the RBA raised interest rates was almost 12 years ago and ever since interest rates have been falling.
In 2021 low interest rates and the easy availability of finance spurred record demand for property pushing prices higher Australia-wide.
New lending and refinancing also hit an all-time high – I guess that's another record that was set.
4. A record number of new listings of properties for sale
The number of properties listed for sale on realestate.com.au hit a historic low in June 2021.
That's not really surprising with many vendors being nervous about the ability to sell their homes during the challenging time of on-again, off-again lockdowns.
Of course, anyone actively searching for property this year would have felt the shortage of A-grade homes and investment-grade properties on the market.
This lopsided supply and demand ratio is one of the reasons property values surged during the year.
However, as lockdowns lifted and restrictions eased, new listings of property sales come to 22.8% in the last three months of the year.
This is made for a robust spring selling season with new listings finishing 19.2% higher than the five-year average.
Clearly, the extraordinary price growth we experienced over the year has seen sellers responding with increased confidence to list their properties for sale.
But remember…these sellers have to live somewhere; meaning many are going to upgrade their homes using the increased equity they've gained in their homes.
And this means our property markets will remain busy in 2022.
Source: CoreLogic
5. Demand for housing hit record highs
2021 was a year that many Australian families upgraded their homes while a record number of Aussies became first home buyers.
The combination of low-interest rates, the impetus from shifting lifestyle preferences, an influx of ex-pats, low supply of properties for sale, forced savings, and government support measures have all fuelled Australia's insatiable appetite for property to historic highs for much of this year.
And this record demand at a time low supply of properties for sale led to historic price growth.
2021 also saw a record number of first home buyers entering the market, the likes of which had not been seen since the impetus of the first homeowners' grants following the global financial crisis.
6. Properties sold at record speed across the country
Another record broken in 2021 was the speed at which many properties were sold.
With multiple buyers keen to purchase the limited number of good properties for sale, many were forced to make quick decisions and, in some cases, pay a premium to purchase their property.
Over course, looking back at the premium paid at the beginning of the year, most buyers would be very pleased with their decision.
As for the records broken - in November, the median number of days a property was listed on realestate.com.au before it was sold was 30 days, a historic low.
Even auction campaigns were shortened to 2 to 3 weeks rather than the traditional 4 to 6-week selling campaign, with record auction clearance rates meaning most properties sold considerably above their reserve price.
At the same time, many private sales were sold significantly above the asking price; and while there is no way of accurately measuring this, I would venture to say we had a record number of off-market sales in 2021.
2021 was well and truly a "sellers' market", but as the year came to an end, even though buyers continued to outweigh sellers, there were signs that balance may be slowly shifting as more properties came on the market for sale.
7. Property sales volumes soared
An estimated 614,635 properties changed hands in the past 12 months, the highest level in almost 18 years.
In fact, in November property transactions were 32.6% above the decade annual average.
2021 enjoyed a "perfect storm of low interest rates, fiscal and institutional support for households, high household savings and relatively low levels of properties for sale started the property boom of 2021 that people will be talking about for years to come.
At the same time, the first weekend in December saw a record number of properties taken to auction which resulted in a record dollar value of properties transacted.
Source: Corelogic
8. Rentals finally rose
After several years of slow rental growth, in the year to November Australian rent for using Chris 9.4% which was the strongest and you will appreciate any rent since January 2008.
Source: Proptrack
9 . Capital cities experienced a net loss of people
Australia's closed borders put a halt to immigration in 2021, but tight borders didn't stop Aussies from moving house.
In the March quarter of 2021, data from the ABS showed our capital cities recorded a net loss of 11,800 people, more than double the decade average and the largest quarterly loss on record; and this was prior to the arrival of the delta variant.
Many of us learned we can work remotely which led to a net 43,000 people exiting capital cities in favour of regional areas, with more of us opting for a sea or tree change to take advantage of their remote workability.
That was the biggest net influx to the regions since Australian Bureau of Statistics records began in 2001.
Source: Proptrack
10. Demand for luxury property soared and the $3 million clubs doubled
While the value of most properties increased in 2021 the year finished with the luxury end of the market outperforming.
Many of us re-assessed their housing needs over the year, with wealthy Australian's and returning ex-pats opting for lifestyle and wellbeing upgrades.
This meant that Australia's $3million suburb club doubled again in 2021.
Also, over the past 12 months, the number of suburbs with a median price of $1million doubled as 392 new suburbs nationally joined the million-dollar club.
11. Demand for regional property soared, fuelling record-breaking price growth
One of the side effects of the pandemic and the resultant lockdowns was that both net regional and interstate migration trended above long-run averages, resulting in 2021 being the year when combined regional housing markets have outperformed, combined capital cities in terms of price growth.
Of course, that's not really a fair comparison as there are literally hundreds of regional locations and thousands of different suburbs each performing differently based on their individual local factors.
And as the year ended this trend has reversed with our capital cities outperforming.
Source: Corelogic
..........................................................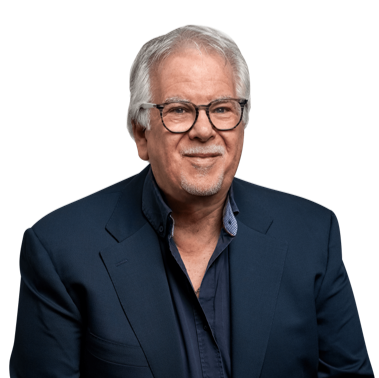 Michael Yardney is a director of Metropole Property Strategists, which creates wealth for its clients through independent, unbiased property advice and advocacy. He is a best-selling author, one of Australia's leading experts in wealth creation through property and writes the Property Update blog and hosts the popular Michael Yardney Podcast.
To read more articles by Michael Yardney, click here