For Australians, real estate is something of a national obsession.
That's understandable given our home is often the biggest investment most of us will ever make.
I've been investing in residential property for almost 50 years now, and throughout those decades there have been doomsayers and scaremongers claiming the Australian property market was a bubble waiting to burst.
Reputations were staked on it; bets have been made and the media has offered these property pessimists more than their fair share of airtime.
Yet the crash never arrived, and we didn't fall off all the cliffs they warned us about.
Instead, our property markets are booming with several capital cities already exhibiting double-digit capital growth this year.
And Australia's economic growth has also confounded the pessimists as we experienced the "V-shaped" recovery that, to be honest, very few expected.
So to help you get a better understanding of what's ahead for our economy and our property markets please watch my latest weekly Property Insiders chat with Dr. Andrew Wilson, Australia's leading housing economist.
Watch this week's video as we discuss what happened in our auction markets over the weekend as they give a good "in time indicator" of what's happening on the ground.
Sydney Auction Market
The Sydney auction market hosted another remarkable weekend of listings on Saturday to smash the record for the number of properties to go under the hammer on a June day.
Record auction numbers acted to push clearance rates down but results clearly remained in favour of sellers.
Although the weekend auction clearance result was the lowest for Sydney so far this year, it was nonetheless another boom time rate above 80%, for the 17th consecutive weekend.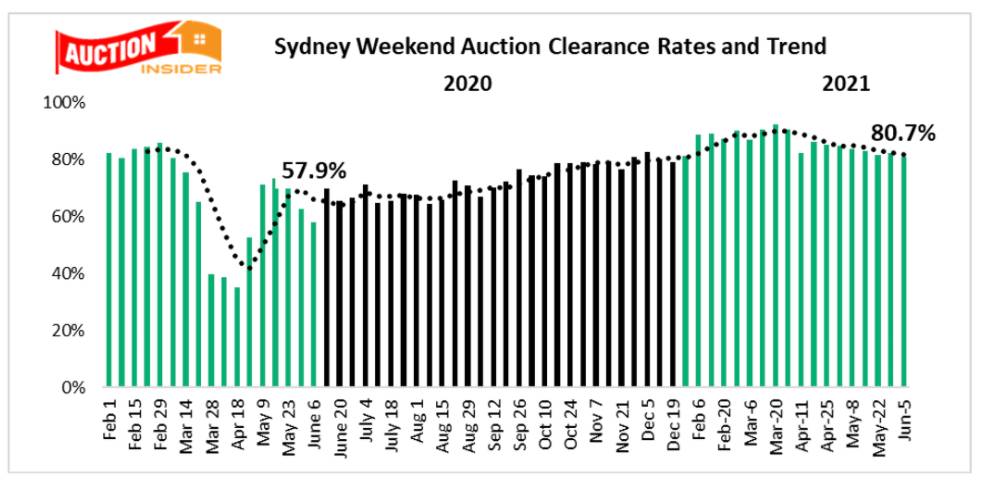 Melbourne Auction Market
Covid withdrawals drag the surging Melbourne auction market down.
Melbourne reported a record auction day for June at the weekend with sellers flooding the early winter market in unprecedented numbers.
High withdrawals as a consequence of the Covid lockdown however acted to subdue auction clearance rates – although withdrawal levels are significantly lower than those recorded during last year's lockdown, with online auctions to the fore.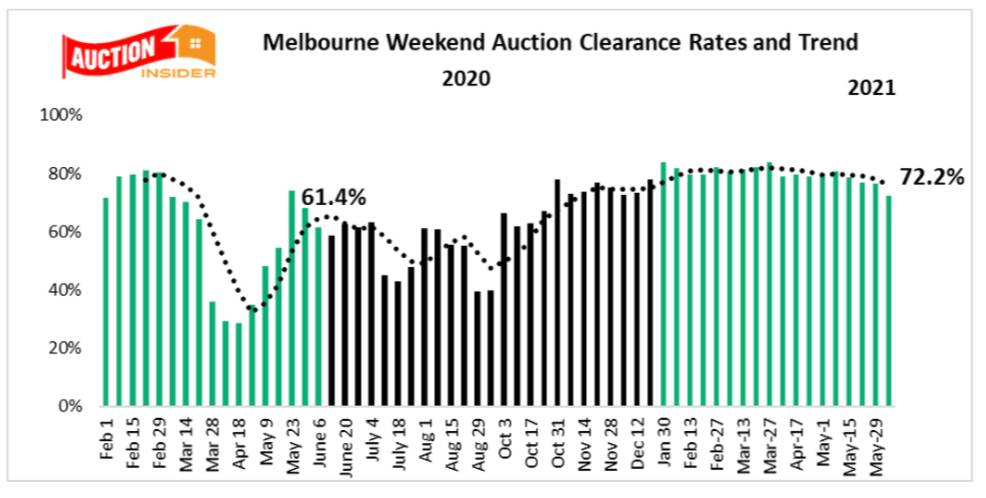 Home Loans Up Yet Again Over April Thanks to Investors – But Outlook Now Mixed
We are in the middle of a property boom, but we are in also the midst of a property lending boom.
Watch Dr. Wilson dissect the latest housing figures.
You'll hear how housing loans increased again over April thanks to the ongoing revival in investor activity that has clearly consolidated over recent months.
The ABS reports that the total value of residential lending over April seasonally adjusted set yet another record at $36.1bn, an increase of 2.8% over the month and the sixth consecutive increase inactivity.
Although home lending continued to increase over the month, it was largely a result of another rise in investor lending – up by 2.1% to $8.1bn together with a sharp increase in the value of loans for owner-occupied existing homes.
The number of loans for total owner-occupied homes however fell by 0.6% courtesy of a significant 9.8% fall in lending for new homes, reflecting the end of the Home Builder scheme.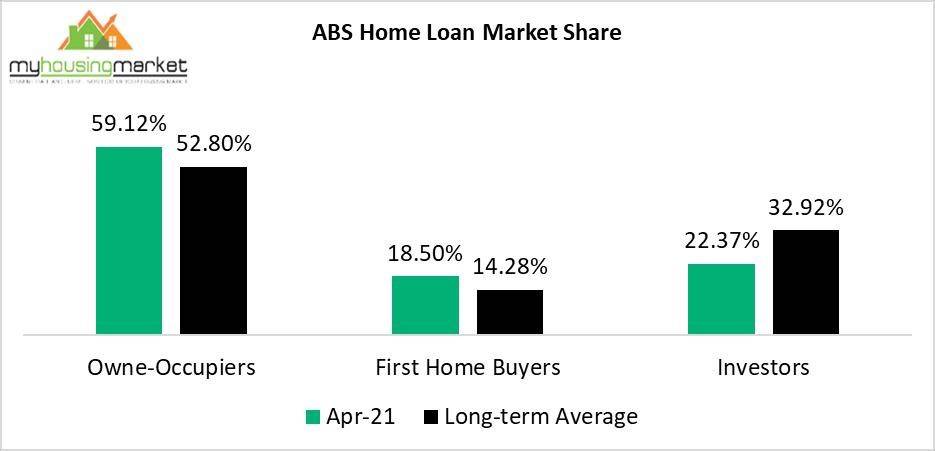 Job ads hit 12-and-a-half-year high
Watch this week's video as we discuss how, according to ANZ, the number of job advertisements hit a 12-and-a-half-year high in May, in a further sign that the labour market recovery has not been derailed by the end of JobKeeper.
ANZ Australian job ads rose 7.9 per cent in May, to be 39 per cent higher than before COVID-19 struck.
Job ads are now at the highest level since October 2008.
The unemployment rate fell to 5.5 per cent in April, despite earlier predictions of widespread job losses following the withdrawal of the JobKeeper wage subsidy.
Treasury Secretary Steven Kennedy revealed last month that between 16,000 and 40,000 people on JobKeeper lost their employment after the scheme ended, which is below the 100,000 to 150,000 that Treasury had anticipated.
ANZ forecasts the unemployment rate to fall to 4.8 per cent by the end of the year, and to 4.4 per cent by the end of 2022.
However, the high level of job ads is unlikely to fully translate into employment due to skills mismatches and restricted labour mobility, resulting from the international border closure.
How house building approvals scale new height.
Watch this week's video as we explain how total council approvals to build new houses rose 3.4% to record new highs.
The implication for this is that the demand for building materials will continue to store and some projects may not be built or will be delayed being built, as there is already a shortage of skilled labour at a time when there are delays in obtaining building materials from overseas.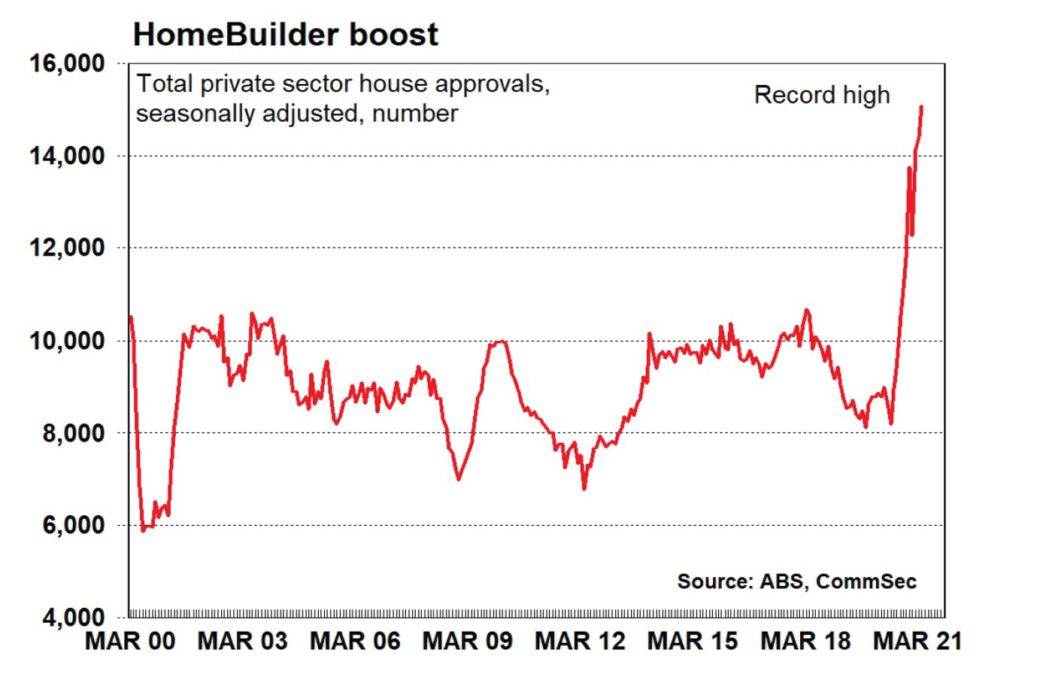 ..........................................................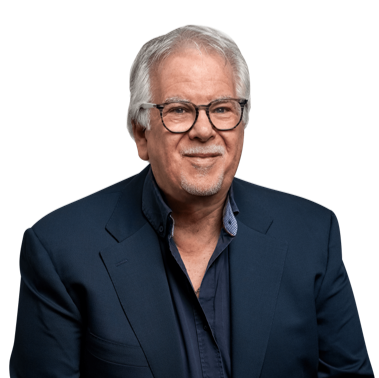 Michael Yardney is CEO of Metropole Property Strategists, which creates wealth for its clients through independent, unbiased property advice and advocacy. He is a best-selling author, one of Australia's leading experts in wealth creation through property and writes the Property Update blog.
To read more articles by Michael Yardney, click here