The downtrend in our property market continued through the month of June as both buyer and seller confidence waned.
We've moved into this next stage of the property cycle faster than some expected, pulled forward by an earlier and more aggressive interest rate tightening cycle due to the RBA's response to a surprisingly strong surge in inflation.
Both buyers and sellers are more cautious, but that's not surprising given that the media remains full of negative messages fuelling concerns about rising interest rates causing a housing market crash.
Of course, that's exactly what the Reserve Bank wants – it wants us to stop spending and stash our cash so as not to inflame inflation.
According to Dr. Andrew Wilson's My Housing Market June update Sydney and Melbourne house prices are now falling, although other capitals are still recording robust price increases, however, growth levels have declined significantly from the peaks of last year.
Sydney and Melbourne property markets are down following 2 years of strong growth
Dr. Wilson reported a 1.6% decline in Sydney house prices over the June quarter, which was the first local quarterly decline reported since Covid lockdowns closed the market over the June quarter of 2020.
Despite this, Sydney house prices remain 8.6% higher than 12 months ago.
Similar to Sydney, Melbourne recorded its first quarterly decline in house prices since lockdowns closed housing markets in 2020 with house prices down by 1.7%, but still up 4.7% over the last year.
But house price growth in our two big capitals peaked last year and started slowing long before interest rates started to increase
Dr Andrew Wilson explains..
"Sharply higher prices over 2021 and into 2022 have reduced affordability, sidelining buying activity.
Also, pent-up demand generated from Covid interruptions to the market over recent years has now been largely satisfied."
Brisbane and Adelaide house prices still rising
Adelaide is now the leading capital for house price growth – rising by 2.6% over the June quarter, but the rate of increase is now well below the recent peak of 6.9% recorded over the December quarter last year.
Nonetheless, Adelaide house prices have increased by 22.0% over the past year.
Brisbane house prices also recorded another strong increase, rising by 2.4% over the June quarter, now being an extraordinary 26.5% higher than a year ago.
Perth house prices increased by 2.1% over the June quarter to $675,816 – a similar result to the March quarter, with annual prices now higher by 8.8%.
Inflation and interest rate outlook
The RBA recently warned us that inflation in Australia could rise to 7% by the end of 2022 before slowing falling.
However, they expect it will be quite some time before inflation returns to its preferred range of 2-3%.
As a result, many economists expect the RBA to lift the cash rate to its "normal" range of around 2.55% much earlier with more aggressive tightening than envisaged at the beginning of the year.
This has caused some concerns regarding mortgage stress leading the regular band of 'negative nellies' to say this will lead to forced sales and drive down our property market.
However, I believe this is unlikely for a number of reasons:
Interest rates will only end up where they were 2-3 years ago and we weren't troubled by mortgage stress then.
The banks have been conservative and anyone who borrowed in the last few years had the serviceability checked based on the presumption that it would rise at least 2% if not 3%.
Aussies have built up a significant war chest of savings in their offset accounts and more than half of mortgage holders have paid their mortgage many months in advance.
Half of Australian homeowners have no debt at all, while most people who bought a property in the last couple of years already have significant equity, investors are getting higher rent while homeowners are getting higher wages.
Our economy is still growing strongly and anyone who wants a job can get a job – inflation and high-interest rates are a concern when unemployment creeps up and people can't pay their mortgages, but that's not the case at present.
The Australian residential real estate market is too big to fail - neither the banks want property values to drop – it's not really in their interest.
What's ahead for our property markets?
Further softness in house price growth is likely for the rest of the year, but extremely low vacancy rates in our rental markets confirm that our housing markets are under-supplied so rents will continue to rise strongly moving forward.
As for house prices, Dr. Wilson said…
"Recent boomtime housing market conditions have clearly eased, with most capital cities recording significant declines in growth levels over the June quarter compared to recent results."
"The early high-flying markets of Sydney and Melbourne have reported flattening and now falling house prices, reflecting sharply increasing affordability barriers with house price declines likely to continue over the remainder of the year."
"Recent extraordinary increases in official interest rates – the first in over a decade, will also impact affordability with market confidence under increasing pressure from a rising tide of negative sentiment."
"Lower house price growth levels are set to continue - exacerbated by the usually quieter winter selling season and the impact on household budgets of sharply rising inflation - and more interest rate rises clearly to come."
"Underlying demand and supply imbalances however will support housing market activity - enhanced by the resumption of mass migration, a surge in international students, significant new stimulus policies for first home buyers and investors chasing higher returns from tight rental markets – with continuing lower levels of new residential building amplifying existing housing shortages."
..........................................................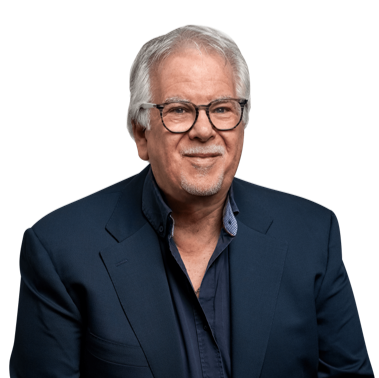 Michael Yardney is a director of Metropole Property Strategists, which creates wealth for its clients through independent, unbiased property advice and advocacy. He is a best-selling author, one of Australia's leading experts in wealth creation through property and writes the Property Update blog and hosts the popular Michael Yardney Podcast.
To read more articles by Michael Yardney, click here