Both commercial and residential landlords will be banned from evicting tenants who can't meet their commitments because of financial stress caused by the corona virus economic downturn for the next six months.
This is part of what Prime Minister Scott Morrison calls the "hibernation approach" as the government tries to build bridges for us to get to the other side of this global pandemic.
While this brings up lots of questions, unfortunately there is no rule book as we are in uncharted territory and details of the proposed assistance schemes for both tenants or landlords have yet to be released.
Tenants who are not significantly affected by corona virus are expected to honour their leases and rental agreements, but at Metropole we have already seen many tenants request rental relief because of job "uncertainty" rather than because they've lost their jobs.
Clearly many tenants are worried that they won't be able to pay their rent, but on the other side of the coin, many landlords, who tend to be ordinary mum and dad property investors, are concerned they won't be able to keep up their mortgage payments.
Some of these investors have been hit with a double whammy – they've lost their jobs and now their rental income is threatened.
While these property investors are generally compassionate and don't want to evict families in hardship, they are asking us questions like:
"What if my tenant doesn't pay me for six months, and I can't evict them? Then at the end of the six months' moratorium they leave and don't catch up the rent, yet I still have to pay for my monthly mortgage?"
There concerns are understandable and with unemployment levels expected to hit double digit figures very soon, the situation will only escalate.
What should a tenant do?
Until the government's relief packages are made clear, the first step is to have open communication with your property manager or landlord.
Talk to them and explain your situation, even if your income has reduced but not disappeared and put an action plan into place.
Until details of the State Governments' relief packages for tenants are announced, speak with your bank as all our banks have agreed to help get Australians through the current economic crisis.
What should landlords do?
Most property investors will be hit by the Corona Crunch at some time as unemployment levels rise, but this is the time for understanding and compassion - nobody wins by making things difficult for a tenant who is in financial trouble.
This is a time for leniency. It's important to understand the tenants don't want to be in rental arrears, but if paying their rent leaves them without money for food or medical attention, the decision most tenants will make is obvious.
Fortunately many investors will be able to fall back on their landlord's insurance to cover some of their losses, but how the landlord deals with the situation may affect if they can claim insurance.
According to EBM Rentcover Insurance if landlords want to put measures in place to support a tenant through this difficult time, that is up to them.
However, this is how a couple of scenarios may impact insurance:
Reducing rent: if a landlord agrees to reduce rent, they cannot claim for the difference in payments.
Putting rent on hold: again, if a landlord wants to suspend rent for a couple of weeks while the tenant gets back on their feet, this would not be covered as it is a mutual agreement and not an insured event.
Not issuing late notices: if this sort of leniency is given to the tenant, it will only be an issue if it comes to a claim relating to termination.
Until details of the tenant and landlord relief packages are made available, our advice is to for landlords to put a payment plan in place with any tenants who are genuinely suffering financial difficulties.
For example you could offer them an arrangement where they pay less rent (maybe half) for the next few months, but agree to catch up their rental payments through increased rental in 3 or 4 months once they secure employment.
Property investors should also speak to their bank about getting a mortgage holiday – either pausing or reducing their monthly repayments.
..........................................................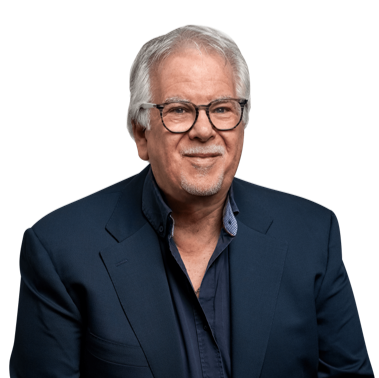 Michael Yardney is CEO of Metropole Property Strategists, which creates wealth for its clients through independent, unbiased property advice and advocacy. He is a best-selling author, one of Australia's leading experts in wealth creation through property and writes the Property Update blog.
To read more articles by Michael Yardney, click here