Expert Advice with Michael Yardney.
We're trading backyards for balconies and courtyards, and this has resulted in around one in five Australians living in an apartment today – up from one in seven in the 1990s.
According to the Australian Bureau of Statistics, of the 10 million dwellings in Australia, around 10% are "attached dwellings" that were built in our eight capital cities over the 16 years to December 2018.
And the trend towards medium- and high-rise living will only increase as more of us want to trade having space (big backyards) for being in the right place – living close to work and having lifestyle facilities and amenities.
The problem is: not all apartments are the same
Some will make great investments that increase substantially in value over the long term, but many of the high-rise towers built in the last 15 years will continue to underperform, with poor, if any, capital growth in the foreseeable future.
Of course, these 'Legoland' apartment blocks never made good investments. They offered little scarcity and had no owneroccupier appeal, having been built with investors in mind, and often overseas investors who didn't fully understand the needs of the local market.
Worse still, because of the high developer margins and marketing costs, many investors paid too much to start with and found that on completion their properties were worth considerably less than their contract prices.
The sad reality for these investors is that today, in light of the many media reports of structural problems in some of these high-rise towers, there is a crisis of confidence, with apartment owners concerned about what unknown issues and liabilities may lie ahead for them and potential purchasers holding back, not wanting to buy themselves future problems.
This sector of the property market has lost the trust of the buying public, and confidence will take quite some time to be restored as various stakeholders, such as state and local governments as well as the construction industry, including building surveyors and certifi ers, scramble to shore up the building industry.
You see, there tend to be three major types of building issues faced by apartment owners:
1. Structural defects
These are the ones that grab the headlines, but, in reality, major structural issues only relate to a small number of buildings.
2. Fire issues
These often relate to inferior cladding used during construction. Cladding audits are ongoing, but so far 629 affected buildings have been identified in Victoria alone.
3. Water issues
These are very common and occur to some extent in almost every new building – things like leaking balconies, showers and roofs. While these are a nuisance and can be expensive, they can usually be rectified.
The fact is, the buildings with major problems requiring mass evacuation are the outliers, but for those involved their losses will be signifi cant as they will have hefty repair bills and no real market for the sale of their apartments in buildings that could well become the slums of the future.
Two tiers of apartments in the future
The current crisis will lead to a flight to quality, meaning well-constructed, mediumdensity apartments and townhouses will continue to be strongly sought after and will keep increasing in value, making them great investments.
At the same time, tighter future construction standards will lead to increased building costs and therefore higher eventual asking prices for the next round of apartments to be built, underpinning the future value of soundly built established apartments.
Similarly, the solidly build older established twoand three-storey walk-up apartments built in the '60s and '70s that used to be called 'flats' have stood the test of time and will continue to make great investments.
On the other hand, owners of poorly constructed highrise apartments in the many 'on trend' buildings built in the last decade or two will find the value of their properties will languish.
While some of these owners may be keen to cut their losses, they will find their properties difficult to sell, and many will not be prepared to or financially able to crystallise their losses – just like many of the unfortunate investors who bought in mining towns during the mining boom are still finding they are stuck with underperforming properties that are worth considerably less today than they paid for them many years ago.
The bottom line
Demand for apartments is set to accelerate from a more diverse buyer profile as apartment living emerges as a preferred lifestyle for many, from the younger generation leaving home to the older generation wanting to downsize.
The peak of the current building cycle has now been reached, and it has emerged that many of the buildings built during the last construction boom will have a shadow hanging over them for some time.
At the same time, reluctance by future purchasers will make it harder for new developments to make sufficient presales to get out of the ground at a time when tighter planning restrictions for apartments, particularly in suburban areas, will exacerbate the emerging undersupply of dwellings required by our growing population.
This will create two tiers of units moving forward: solidly built medium-density apartments and townhouses developed by reputable builders, and many of the recently built high-rise towers that dot our big cities and could well become the slums of the future.
..........................................................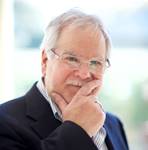 Michael Yardney is CEO of Metropole Property Strategists, which creates wealth for its clients through independent, unbiased property advice and advocacy. He is a best-selling author, one of Australia's leading experts in wealth creation through property and writes the Property Update blog.
To read more articles by Michael Yardney, click here
Disclaimer: while due care is taken, the viewpoints expressed by contributors do not necessarily reflect the opinions of Your Investment Property.