Australia's cities as we know them are radically changing.
Due to the ease and popularity of working from home, living in a city centre is slowly losing status.
Of course, inner-city apartment living was a rising trend before Covid- 19 hit us.
In fact, for many apartments living in the inner-city sounded perfect, particularly for those who valued location over space.
However, one of the significant impacts of Covid 19 has been the move of urban apartment dwellers to the middle or outer ring areas where they can buy or rent relatively cheaply.
This has led to significant vacancies in our capital city high-rise towers and a significant decrease in demand by both owner-occupiers and tenants and this is unlikely to change any time soon.
Of course, things should improve when our international borders reopen.
But it's not just COVID city lockdowns that have resulted in CBD apartments' drop in both popularity and value – although the global pandemic certainly hasn't helped this issue.
The larger issue is that many of the high-rise towers constructed in the past 15 years were built with little thought as to quality structure, many had poor floor plans and a large percentage were designed with overseas investors in mind.
Where to next for apartments?
That's an interesting question because not all apartments are the same.
Some will make great investments increasing in value substantially over the long term, but many of the high-rise towers built in the last fifteen years will continue to underperform with poor, if any, capital growth in the foreseeable future.
Of course, these Lego Land apartment blocks never made good investments.
They offered little scarcity and had no owner-occupier appeal having been built with investors in mind, and often overseas investors who didn't fully understand the needs of the local market.
Worse still… because of the high developer margins and marketing costs, many investors paid too much to start with and have since found that on completion their properties were worth considerably less than their contract price.
The sad reality for these investors is that today, in light of the many media reports of structural problems in some of these high rise towers, there is a crisis of confidence with apartment owners concerned about what unknown issues and liabilities may lie ahead for them and potential purchasers are holding back not wanting to buy themselves futures problems.
Inner-city apartments built in the last decade or two may be difficult to on-sell, even though overall apartment demand from both younger and older generations is set to increase.
It's unlikely that investors will be keen to buy them as established apartments don't carry the same tax benefits that attract many investors to new CBD dwellings.
Fact is, while Australia is currently enjoying a property boom, houses rather than apartments, are enjoying strong demand.
In fact, Australian housing values have skyrocketed upwards at their highest annual pace since June 1989, soaring by 20.3% in the past year alone,
This trend, along with lagging apartment values, has been unmistakable throughout COVID.
Meanwhile, there has been a massive deterioration of rent values in inner-city apartment markets since March 2020.
According to a CoreLogic median asking rents dropped by 14.5% in Sydney and fell even further in heavily locked down Melbourne, which experienced a fall of 18.9% in the first half of this year.
But what about now that the price of many CBD apartments has fallen?
I can understand why currently some investors and first home buyers are wondering.
It's a Catch-22 outcome.
The gap between the price of inner-city apartments and houses is only widening – so does this mean apartments are now a viable investment alternative?
I know many first-home buyers and investors are certainly wondering whether it's time to get into the apartment market despite or because of the falling values.
In almost all instances the simple answer is no.
I would warn prospective buyers to steer clear because while many inner-city apartments might initially appear good value, their older low-rise cousins in the inner and middle-ring suburbs boast far better long-term value.
Remember price is what you pay, and value is what you get.
The prospect of future capital growth and rental growth in CBD apartments is poor, while family-friendly apartments in our inner and middle-ring suburbs are likely to see a strong resurgence in values.
So, where does this leave prospective apartment investors and buyers?
I recommend you consider family-friendly, low-rise, and good quality apartments in popular lifestyle suburbs, which have continued to perform well despite COVID I don't like you to continue to do so.
These apartments will give you the strong capital growth you will need to climb up the property ladder.
..........................................................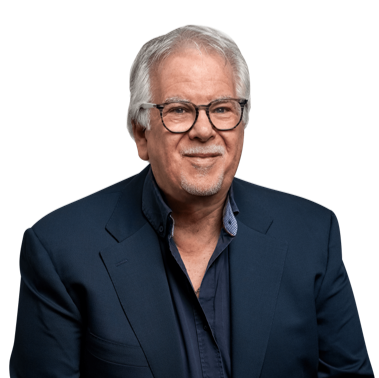 Michael Yardney is a director of Metropole Property Strategists, which creates wealth for its clients through independent, unbiased property advice and advocacy. He is a best-selling author, one of Australia's leading experts in wealth creation through property and writes the Property Update blog and hosts the popular Michael Yardney Podcast.
To read more articles by Michael Yardney, click here