After an initial "miracle" V-shaped recovery, our economy did a U-turn as much of Australia was locked down at the end of the June quarter.
And economists seem united about the outcome of the current September quarter – we will be seeing a steep drop in economic output.
Now when it comes to assessing the health of an economy the official definition of a recession is "two consecutive quarters of falling GDP."
But many would argue that you can have a "real world" downturn, a recession so to speak, without two-quarters of falling GDP.
Today, lockdowns keep being extended and Australia is in an economic slump, many small businesses are doing it tough and we're experiencing a fall in economic growth and employment.
Last year the RBA eased monetary policy and the government provided fiscal stimulus and a variety of grants and support to spark an economic recovery.
Interestingly, this time around the government and Reserve Bank seem to be sitting on the sidelines.
Nonetheless, our housing markets remain resilient and keeping bounding along.
So, what's next for the Australian economy and for our property markets?
They are some of the questions I'll be asking Australia's leading housing Economist, Dr. Andrew Wilson chief economist of My Housing Market in this week's Property Insiders chat.
Our economy lifts again and posts record growth over the year
Australia's economy (as measured by gross domestic product GDP) grew by 0.7% in the June quarter after rising by 1.9% in the March quarter.
Over the year economy grew by a record 9.6% – admittedly of a pandemic and use low base.
What's this week's video is Dr. Andrew Wilson explains what these figures really mean and their implications.
Economic growth slowed the head of lockdowns in many Australian regions over July and August.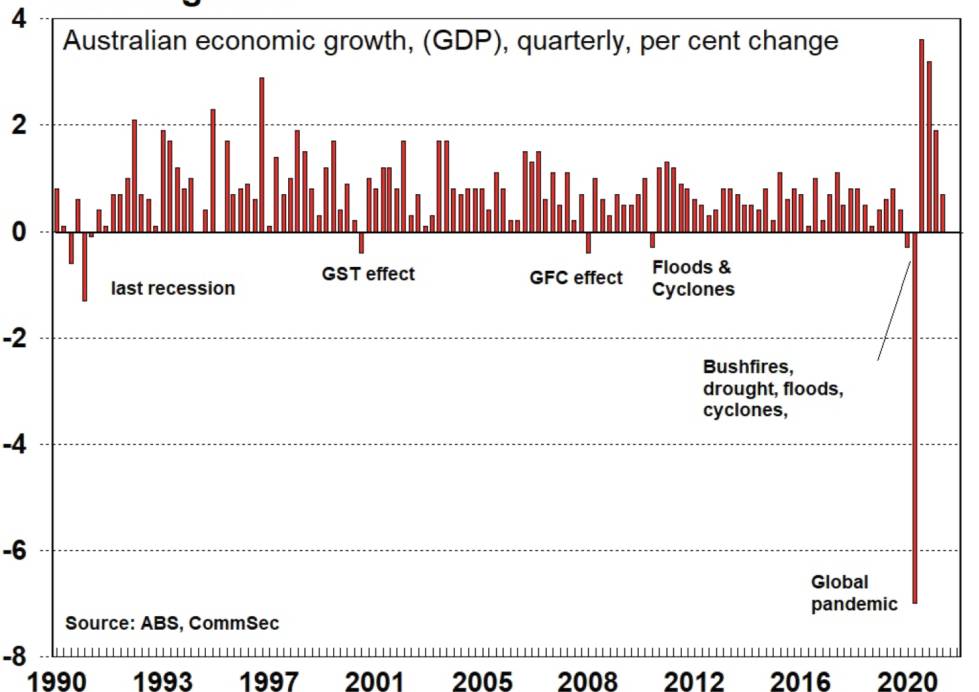 Over the quarter the Household Savings Ratio eased from 11.6% in the March quarter to 9.7% in the June quarter.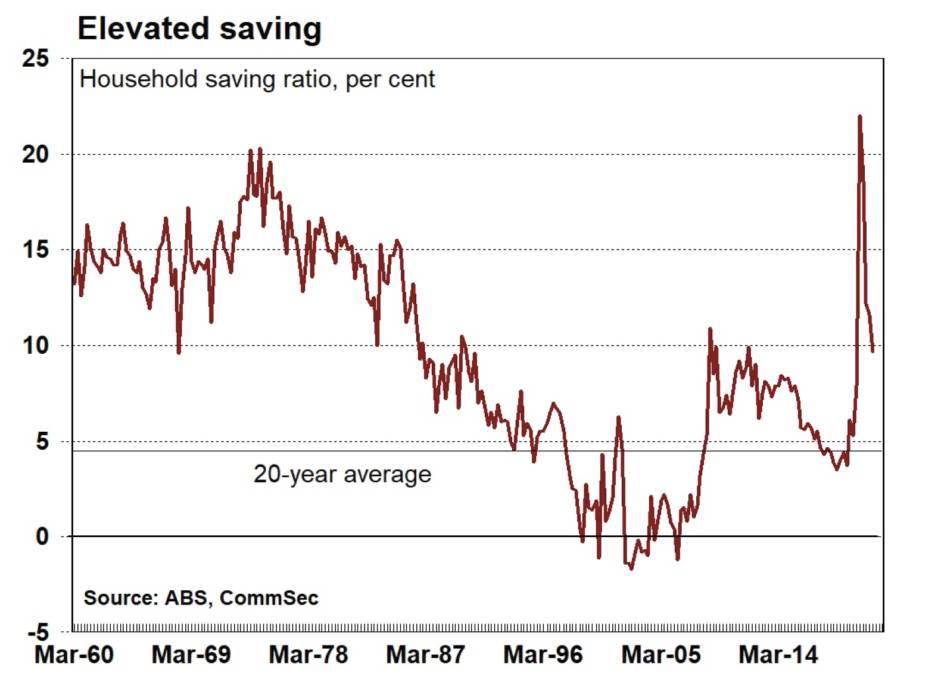 National Home Loans Down Again – Decline Set to Continue
Home loan activity has continued its recent decline as falling affordability driven by booming house prices increasingly constrains buyers.
The ABS data reveals that the total value of home loans seasonally adjusted fell by 1.1% over July which follows similar declines over June.
Although home lending has fallen over recent months, activity remains at near-record levels.
The value of home loans approved over the first seven months of 2021 seasonally adjusted increased by a remarkable 65.4% compared to the same period last year.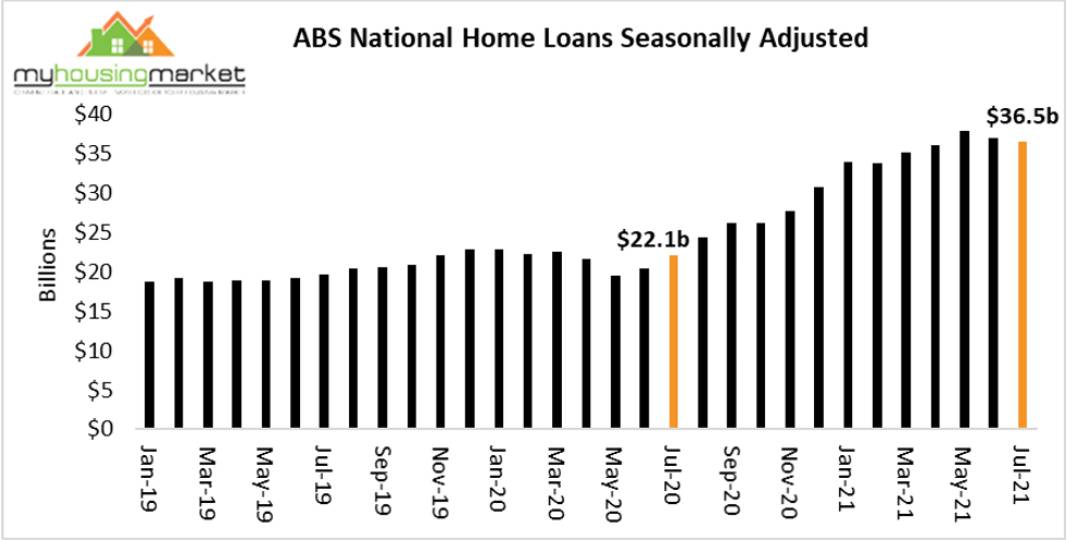 Most states reported declines in home landing over July with New South Wales and Northern Territory however reporting increases.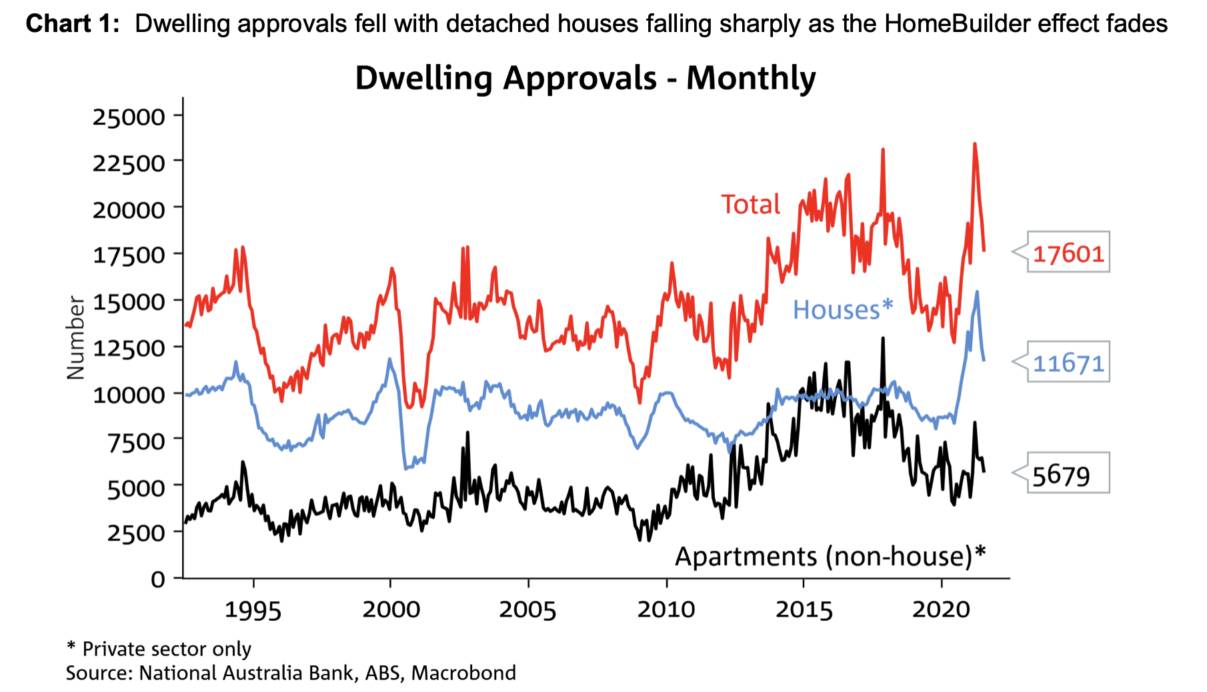 Underlying home buyer appetite however generally remains strong with the easing of restrictions, hopefully, sooner rather than later, said to drive sharp revival inactivity as evidenced when lockdown ended last year.
Sharply higher house prices however have predictably acted to moderate fire activity as rising affordability constraints continue to ease home lending.
Building approvals fall in July on continued HomeBuilder unwind
The Australian Bureau of Statistics recently released its monthly building approvals data for detached and multi-unit data covering all states and territories.
Total dwelling approvals declined by 13.0 per cent in the three months to July 2021 compared to the previous quarter, with detached approvals falling by 14.6 per cent and multi-unit approvals down by 9.7 per cent.
The data indicates that the majority of HomeBuilder projects have now finished the approvals process and will be commencing construction in the coming months.
Despite the decline, detached approvals remain elevated compared to pre-COVID levels.
They were 43.2 per cent higher than the same quarter last year.
Multi-unit approvals were 39.0 per cent higher in the three months to July than the same time last year, which was the low point in the cycle.
This has largely been driven by approvals for semi-detached units and townhouses.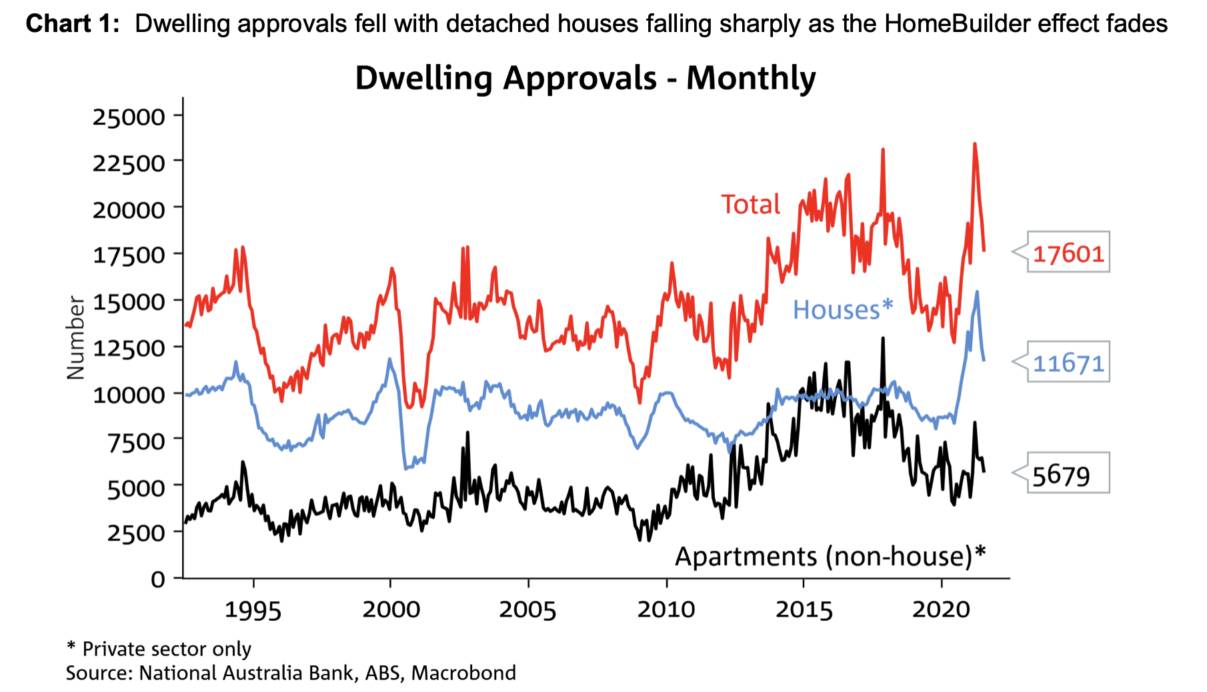 This week's auction results – the spring auction selling season commenced on the front foot.
Watch this week's Property Insider video as we discuss how most Capitals continue to record generally strong results for sellers.
Sydney Auction Market
Sydney's weekend auction market surged into the spring selling season with increasing clearance rates and higher auction numbers, despite ongoing Covid restrictions
Sydney's boomtime clearance rate of 85.5% at the weekend was the highest ever recorded by the local market for the opening weekend of the spring selling season.
The following chart from Dr. Andrew Wilson shows the Sydney auction clearance trend: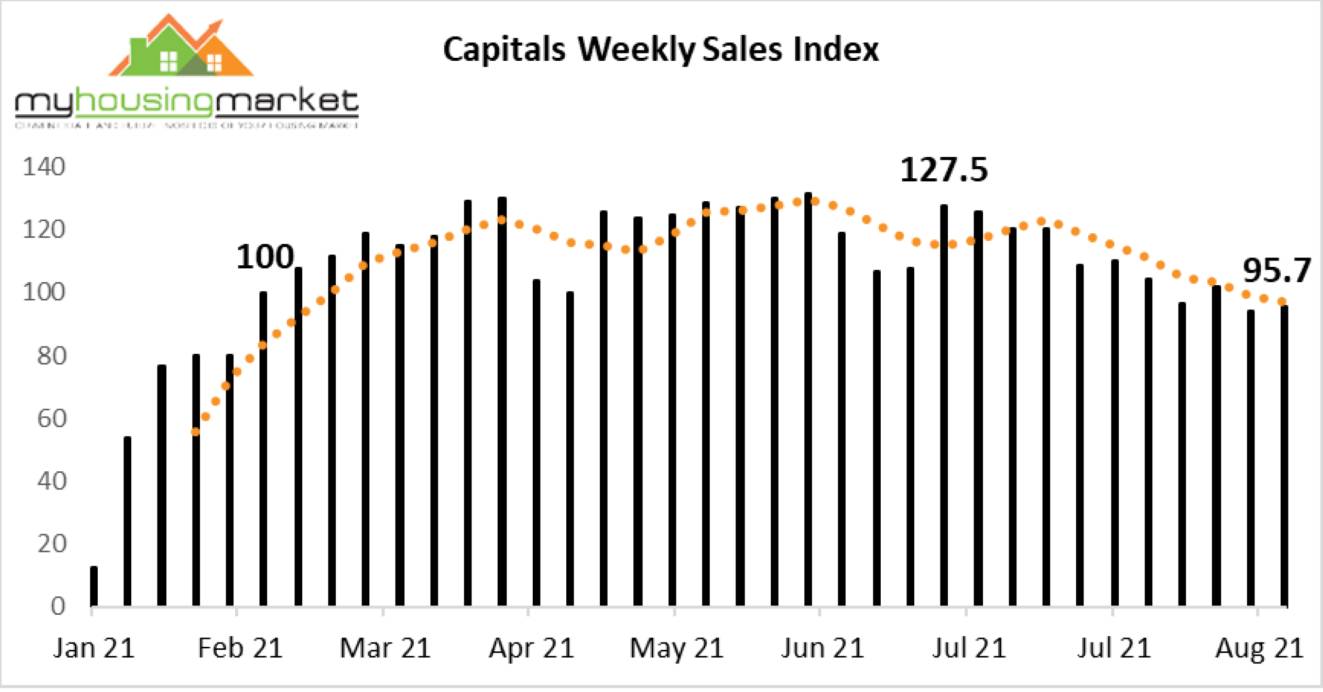 Melbourne Auction Market.
The Melbourne auction market bounced back at the weekend with a sharp rise in clearance rates reflecting a collapse in listing numbers as a result of ongoing the ongoing impact of severe lockdown restrictions.
The higher clearance rate was the result of a significantly lower proportion of withdrawals from lower listing numbers – 32.5% of reported auctions compare to the previous weekend and 62.2%.
The following chart from Dr. Andrew Wilson shows the Melbourne auction clearance trend: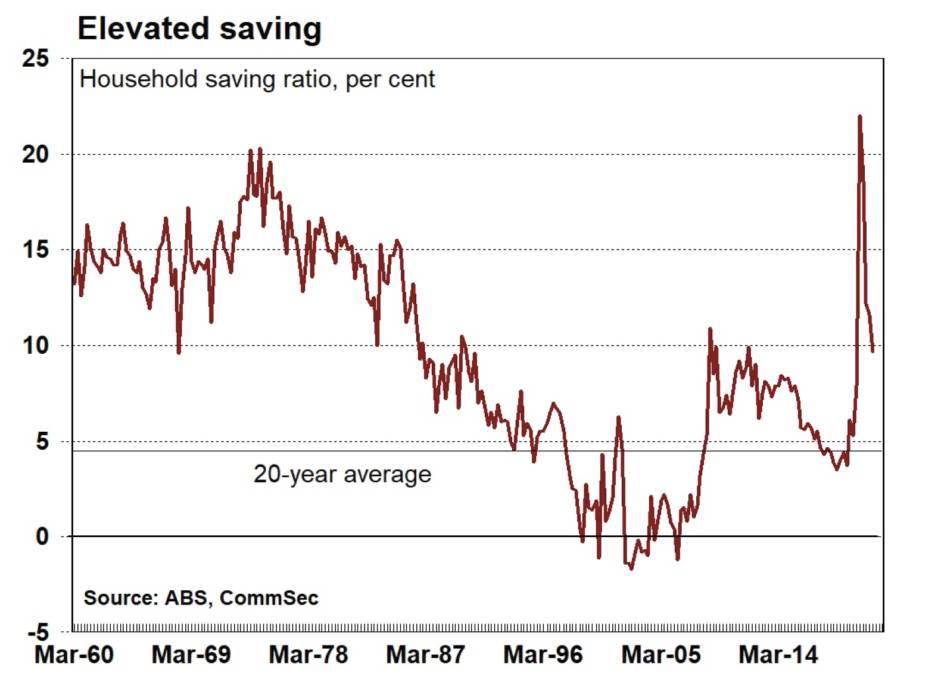 Here's why property values keep rising
Watch this week's video as Dr. Andrew Wilson explains how it seems that we've hit a plateau in the number of listings coming onto the market as we are learning to cope with lockdowns.
The number of new listings (properties coming onto the market for sale) and sales have been rising recently.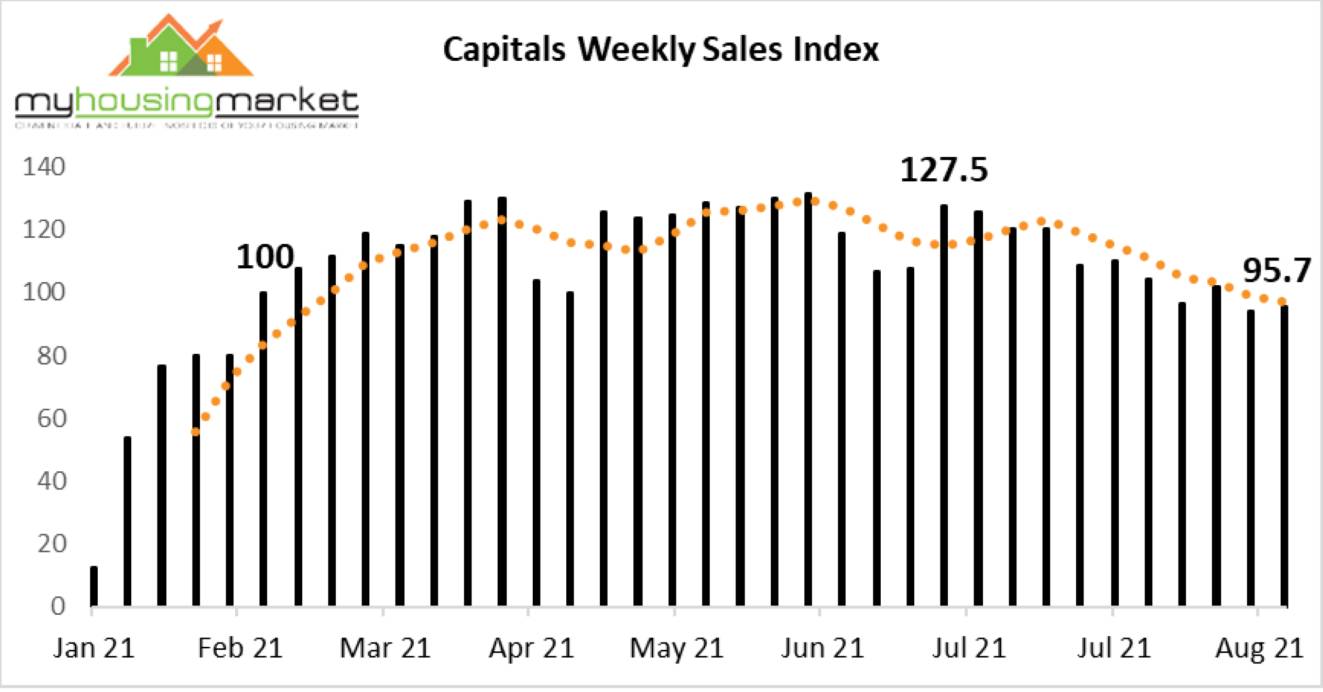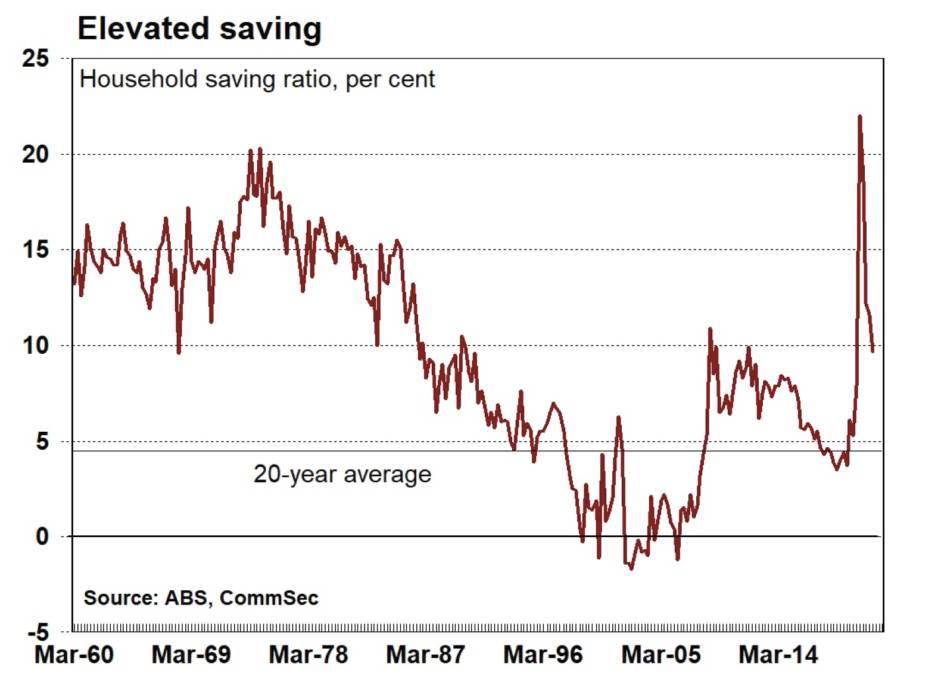 Our rental markets
In this week's Property Insider the video Dr. Andrew Wilson give us an update on our rental market.
As you can see from the following table vacancy rates are trending down and rentals up in most locations around Australia (other than Melbourne.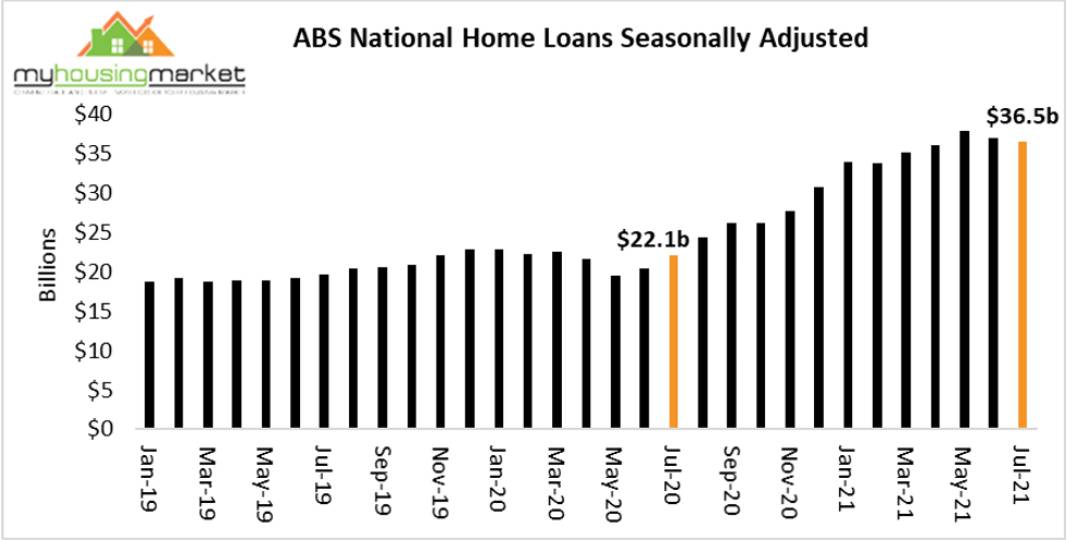 ..........................................................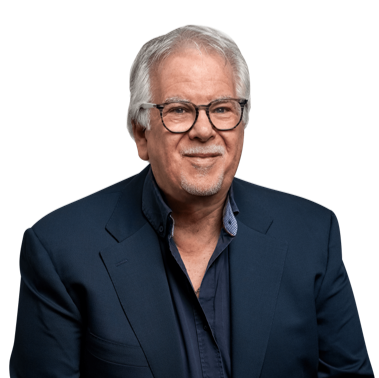 Michael Yardney is a director of Metropole Property Strategists, which creates wealth for its clients through independent, unbiased property advice and advocacy. He is a best-selling author, one of Australia's leading experts in wealth creation through property and writes the Property Update blog and hosts the popular Michael Yardney Podcast.
To read more articles by Michael Yardney, click here