Expert Advice with Michael Yardney. 05/04/2018
Who do you ask for property investment advice?
In my mind it is critical to have a trusted advisor when making property investment decisions, especially now that our property markets have moved to the slower phase of their cycles and investors can't count on the markets to do the heavy lifting for them.
It's just too hard to do it on your own or by trial and error.
There's a huge learning fee involved – of time, money, effort and heartache.
I find it interesting that while most wealthy people have, and are prepared to pay for, trusted advisors in many areas of their lives, the average person has no advisers or they get their advice from salespeople who they perceive as advisers but are far from independent.
On the other hand, following the teachings and proven systems of those who've already achieved what you want to achieve and who've retained their wealth through a number of property cycles, while not guaranteeing your success, makes it much more likely.
Here's a list of some of the things a good property advisor can (should) do:
1. A good advisor will first start by getting to know their clients' hopes and fears and then be future focussed to help them achieve their long term financial goals.
2. With so many mixed messages about property investing out there (many coming from parties with vested interests), a good property advisor will help remove his client's anxiety by simplifying the complex.
They will provide clarity around the complicated world of wealth creation which involves much more than just property – but includes finance, tax, economics and the law.
They will advise their clients about the risks as well as the rewards of property investment.
3. While most buyers' agents or property sales people are transactional and think of the current "sale" or purchase, a professional property advisor will aim to develop a long-term relationship and help their clients understand the next 2 or3 steps even before taking the first step.
4. Many clients come to a property advisor looking for the next big thing – some are looking for a shortcut, or the next hotspot, or a way to get rich quickly.
Instead a good advisor will stop their clients speculating by recommending proven strategies that have always worked.
5. A good advisor will not have any properties for sale, but will have a list of potential options and refer their clients to a buyer's agent who is part of their team to find the best opportunity in the market to suit their client's budget, plans and risk profile.
6. A great advisor will never put any pressure on their client to make an investment decision, but their knowledge, research and experience will help their clients select an investment property that is the highest and best use of their funds, and one that will work hard for them over the long term.
7. A good property advisor will help their clients avoid the big mistakes made by the average investor and will earn their fees simply by helping their clients avoid the devastating errors made by many investors such as those who lost significant amounts of money by investing in mining towns, regional locations, house and land packages or off the plan properties.
Of course, a great advisor will do a lot more than that for their fee.
8. By being a student of history, a good advisor will be able to provide perspective, insights and often optimism at a time when the media is being pessimistic, and vice versa.
9. They will also advise their clients to invest their money the way they do themselves– they must be experienced investors – not enthusiastic amateurs.
10. A good advisor will regularly meet with their clients to objectively assess the performance of their property portfolio and ensure they are heading in the right financial direction.
As you can see – it takes years of learning, experience and the perspective that only comes from investing through a number of property cycles to become a great property strategist.
Here are some things a property advisor can't do:
As you read on you'll find that some property "advisors" will claim to be able to do some of the things on the following list – things they really can't do.
I guess they tend to do this because they're not able to deliver on many aspects on the list above – the things skilled, professionals advisers can deliver.
1. A good advisor cannot predict the future.
They won't be able to tell you how the market will perform, what will happen to interest rates or what capital growth rate a particular property will achieve.
2. They won't be able to find the next hot spot for you, yet many so-called advisors suggest they can.
In essence they give their clients what they are requesting, rather than what they need – sound, solid advice.
3. A good advisor won't be able to pick the best time to purchase an investment property other than to remind you that the best time to invest was 20 years ago, and the second best time is today.
4. A good advisor won't be able to help you get rich quickly or achieve extraordinarily high returns without taking on extra risks.
What is the difference between a property strategist and a buyer's agent?
There is a big difference, but I believe it's important to have both as part of your wealth creation team.
Your property strategist will look at the big picture and formulate a strategy that makes sense to you after considering your current position, your aspirations, your time frames, your budget and your risk profile.
Buyers agents are order takers – they will fill an order given to them to find you a property and will be biased towards the areas they have expertise in, but this may not be in the your best interests.
On the other hand, only a property strategist has the expertise to design that "order" to suit your specific needs.
They will be your long-term wealth creation partner annually reviewing the performance of your property portfolio and will provide recommendations on any opportunities as well as when it's best for you to do nothing.
The Bottom Line…
There is only so much you can learn from the financial media, books and seminars. While you can gain knowledge from the Internet, you can't gain experience.
That takes years to acquire and comes at a cost.
It's just too difficult for beginners and even for more experienced investors to gain perspective into what's happening in today's fast moving markets.
That's why it is suggested you leverage off the experience of a professional property adviser – a property strategist – one who is independent and unbiased.
Sound professional advice is never expensive, on the other hand most investors pay huge "learning fee" to the market by buying the wrong property, in the wrong location, at the wrong price.
..........................................................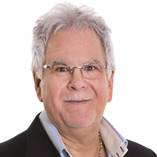 Michael Yardney is a director of Metropole Property Strategists, which creates wealth for its clients through independent, unbiased property advice and advocacy. He is a best-selling author, one of Australia's leading experts in wealth creation through property and writes the Property Update blog.
To read more articles by Michael Yardney, click here
Disclaimer: while due care is taken, the viewpoints expressed by contributors do not necessarily reflect the opinions of Your Investment Property.