The world's safest cities for 2021 have been revealed, and two Australian cities made the list.
The Economist Intelligence Unit (EIU) has released its Safe Cities Index 2021 - the fourth edition of the report - which ranked Sydney in 4th place (up from 5th last year) and Melbourne in 8th place (up from 10th place last year) in a tie with Singapore.
Sydney was also ranked in first place for the world's best digital security, 10th place for health security, joint 9th place with Chicago for infrastructure security, in 11th place for personal security and 16th place for environmental security.
Melbourne was ranked 8th place for the world's digital security, 4th for health security, joint 15th with Madrid for infrastructure security, 18th for personal security and 25th for environmental security.
But the results aren't that surprising, even amid the Covid-19 pandemic and continuous lockdowns and economic strife - after all, both cities also ranked highly among the world's most livable cities.
Covid-19 has changed the landscape
As Fang Zhao - professor of innovation and strategy at Staffordshire Business School - puts it, "covid-19 has changed the whole concept of urban safety".
Thanks to the pandemic, digital security is now an even higher priority than ever before as more and more people work from home and e-commerce has been forced to boom, the report explains.
"Those responsible for infrastructure safety have to adjust to dramatic changes in travel patterns and where residents consume utilities; agencies responsible for personal security need to address a large, lockdown-driven shift in crime patterns; and the priority that urban residents and officials assign to environmental security has risen markedly as covid-19 serves as a stark warning of unexpected crises," it said.
This year, the top of the EIU's safe cities list changed drastically.
Tokyo, Singapore and Osaka – always in that order – have continuously been index leaders.
But this year Copenhagen comes first, with 82.4 points out of 100, and Toronto follows close behind with 82.2.
"This change reflects not a tectonic shift but more a reordering among cities that have always come close to the top," the report said.
In all four editions of our index, six cities – Amsterdam, Melbourne, Tokyo, Toronto, Singapore and Sydney – have all figured among the leading ten, with only a few points separating them.
Copenhagen likely would be in this group as well, but has been included since only 2019, when it tied for 8th place.
Top 10 safest cities in the world
The Safe Cities Index 2021 ranked 60 major urban areas across 76 indicators related to urban safety.
These are grouped into five main categories: digital, health, infrastructure, personal, and environmental security.
Here is the full list of the top 10 safest cities in the world:
1. Copenhagen, Denmark: 82.4/100
2. Toronto, Canada: 82.2/100
3. Singapore, Singapore: 80.7/100
4. Sydney, Australia: 80.1/100
5. Tokyo, Japan: 80.0/100
6. Amsterdam, the Netherlands: 79.3/100
7. Wellington, New Zealand: 79.0/100
8/9. Hong Kong, Hong Kong: 78.6/100
8/9. Melbourne, Australia: 78.6/100
10. Stockholm, Sweden: 78.0/100
..........................................................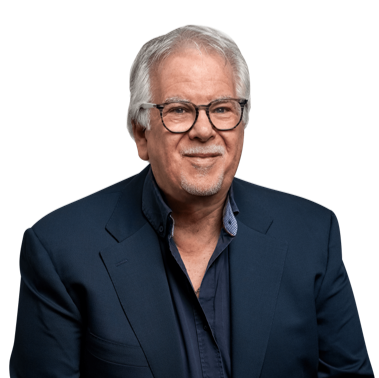 Michael Yardney is a director of Metropole Property Strategists, which creates wealth for its clients through independent, unbiased property advice and advocacy. He is a best-selling author, one of Australia's leading experts in wealth creation through property and writes the Property Update blog and hosts the popular Michael Yardney Podcast.
To read more articles by Michael Yardney, click here