Article provided by DHA Australia.
'The perfect retirement is my wife and I travelling around the world. Our investment with DHA will allow us to achieve that'
Ping Lu lives in Darwin with his wife Lily and their son Andy. They emigrated from China in 1994 with Ping's first job at the CSIRO where he studied the relationship between fruit trees and the environment. He currently works in environmental rehabilitation.
But horticulture isn't a job for Ping, it's a passion. He has an extensive tropical garden at his house with a number of fruit trees. 'Gardening is good to keep you relaxed. I can spend all weekend in the garden', says Ping.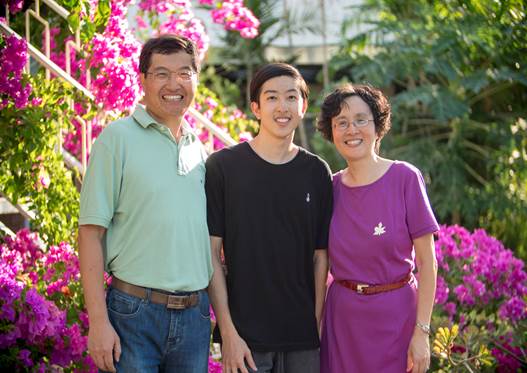 Before buying a DHA investment property, Ping and his wife had three non-DHA investment properties. All of these properties were in Darwin so they could easily inspect them. But they had endless trouble with their property management.
Ping says, 'the property managers were lazy and I wondered why I was paying such large management fees for very little service in return.' 'I had to organise many repairs myself, but worst of all, the property was vacant a lot and there was no income,' he says.
Ping and his wife plan to retire in Queensland so that's where they looked for their next property investment. But it was essential to find a good property management team as they wouldn't be able to inspect and manage the property themselves.
That's why they chose DHA.
'In 2006 we bought a DHA investment property in Brisbane. It's perfect because DHA look after your investment. It's set and forget'. As DHA is a government business, they trusted them to manage their property. They inspected the property in person for the first time last year and were very happy with the condition of the house.
Ping and Lily have been consistently impressed with DHA's management and customer service. Repairs are done on time and managed entirely by DHA. The house is kept in very good condition. 'There are no hassles, no worries. There is always rent coming in, regardless of whether there are tenants or not', says Ping.
They are now looking at investing in a second DHA property.
And as Ping says, 'In my mind the perfect retirement is my wife and I travelling around the world. Our investment with DHA will allow us to achieve that'.
Learn more about investing in DHA property.
Disclaimer. Investment is subject to DHA's lease terms and conditions of sale. Investors retain some responsibilities and risks including property market fluctuations. The opinions expressed in this testimonial reflect the experience of this investor as at 30 April 2016. Prospective investors should seek independent advice.
While due care is taken, the viewpoints expressed by contributors do not necessarily reflect the opinions of Your Investment Property.