High prices, low supply, and rocketing demand mean Australia's housing affordability is now among the worst in the world, according to a new report.
The 2022 Demographia International Housing Affordability report ranks Sydney in second place for being the least affordable housing market internationally - only behind Hong Kong - with several other Australian cities also making the top 20 list.
In fact, 5 Australian capitals rank amongst the 20 most unaffordable cities in the world.
And these rankings come as no surprise given the national median house price surged 25.7%, and units by 7.7% in the year to December 2021, with little sign of cooling.
The report - which uses a cost versus income ratio to assess house prices for 92 major markets across Australia, Canada, China, Ireland, New Zealand, Singapore, the UK and US - ranks 5 Australian cities in the top 20 'least affordable' list.
The 20 least affordable cities to buy a house
According to Demographia's report, the least affordable cities (listed below with the median multiple of house prices relative to income) are:
Hong Kong, China (23.2)
Sydney, NSW, Australia (15.3)
Vancouver, British Columbia, Canada (13.3)
San Jose, California, US (12.6)
Melbourne, Australia (12.1)
Honolulu, Hawaii, US (12)
San Francisco, California, US (11.8)
Auckland, New Zealand (11.2)
Los Angeles, California, US (10.7)
Toronto, Ontario, Canada (10.5)
San Diego, California, US (10.1)
Miami, Florida, US (8.1)
London, UK (8)
Adelaide, SA, Australia (8)
Seattle, Washington, US (7.5)
Riverside-San Bernadino, California, US (7.4)
Brisbane, QLD, Australia (7.4)
Denver, Colorado, US (7.2)
New York, New York, US (7.1)
Perth, WA, Australia (7.1)
Sydney is now the 2nd-least affordable city in the world
With prices over 15.3 times its measure of middle-income housing affordability (median house prices divided by gross median household income in Q3 2021), the report finds Sydney has the second most unaffordable housing market in the world.
The report ranks Sydney second only to Hong Kong, where property prices are 23.2 times the average annual income - the most unaffordable property market in the world.
Melbourne also makes the top of the list in fifth place with property prices 12.1 times the average annual gross median household income.
Elsewhere on the top 20 list, Adelaide sits in 14th place, Brisbane in 17th and Perth in 20th place.
In these Australian cities median property prices are 8, 7.4 and 7.1 times the city's average annual household income.
Surprisingly, New York is in the number 19 spot, equal with Perth, meaning that relative to median household income, houses are now less affordable in many Aussie capitals than they are in "The Big Apple", America's most populous city.
Why do our Australian cities rank so high on the list?
In short, we've seen a pandemic-induced housing affordability slump.
As the report explains, the "demand shock" seen during the past 2 years has led to an unprecedented deterioration in housing affordability across the nation, squeezing many people out of the market.
The Reserve Bank has lowered, and held, the cash rate at a record-low 0.10% since November 2020 in an attempt to ward off some of the economic side effects from the extended Covid-19 pandemic.
And it was this, in combination with a sea- and tree-change shift away from our major cities in search for more space and lower prices, which has also driven up property prices in once-affordable cities like Brisbane as well as many regional areas.
As we know, Australia's cost of living has also come under scrutiny, something which has attempted to have been addressed in this year's Federal Budget.
The high housing costs now posed a threat to the middle-income standard of living in Australia, and in other cities around the world, as affordable housing becomes further and further out of reach.
"[The cost] of essential parts of the middle-class lifestyle have increased faster than inflation; house prices have been growing three times faster than household median income over the last two decades," the report's authors point out, noting that housing has been the main driver of rising middle-class expenditure in recent decades."
Interest rates may hike
Lower mortgage rates have been a significant driver of the property increase in prices seen over the past couple of years.
But the likelihood of a cash rate increase in the near to medium-term future has increased significantly.
Since the onset of the pandemic the RBA has provided significant economic stimulus and support and have repeatedly stated that they don't expect conditions for a rate increase will be met until 2024.
And the banks suggest that property owners could face higher mortgage repayments as early as June as financial markets and economists warn a rapid run-up in inflation could force the Reserve Bank to lift official rates above 2% within the next 12 months.
Combined with growing concern about the upcoming federal election and rising cost of living, CBA said it believed the Reserve Bank would have to start increasing interest rates by the middle of the year.
However, I don't see the RBA raising interest rates as soon as that dash the waiting for consistent stronger incomes growth
Sure property values in our capital cities are expensive, but that's the cost of living in large, world-class, seaside cities in the best country in the world.
However, with an improving economy and more migrants coming into our country to compete for space, while the pace of property price growth is going to slow over the year, there is no property slump ahead.
.........................................................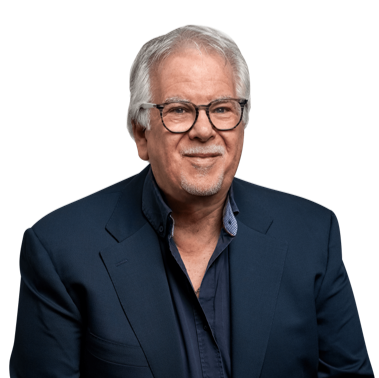 Michael Yardney is a director of Metropole Property Strategists, which creates wealth for its clients through independent, unbiased property advice and advocacy. He is a best-selling author, one of Australia's leading experts in wealth creation through property and writes the Property Update blog and hosts the popular Michael Yardney Podcast.
To read more articles by Michael Yardney, click here