It's well recognised that the perfect storm for property price growth that we experienced last year won't be repeated in 2022.
The once in a generation boom we enjoyed last year was underpinned by historically low interest rates, pent up demand and a reassessment of housing preferences during COVID-19.
But now many commentators are predicting house price falls later this year or early next year triggered by rising interest rates and house price affordability issues.
In the closing months of 2021 our two big housing markets - Sydney and Melbourne - slowed down, with slower price growth and lower auction clearance rates compared to the smaller capital cities of Brisbane and Adelaide.
But with data in for the month of January, and a couple of auction weekends under our belt, the Sydney property market is proving stronger than many gave it credit for.
In fact, last weekend saw a record number of properties put to auction for the first weekend of February in Sydney and the preliminary auction clearance rate, as reported by Dr. Andrew Wilsons' Auction Insider, was a boom time 84%.
A solid start for Sydney property in 2022, despite Covid concerns.
Despite ongoing Covid restrictions and concerns and much media speculation of rising interest rates later this year the Sydney housing market commenced 2022 with continuing solid buyer activity.
Some buyers who missed out on purchasing their home last year are experiencing an element of FOMO (fear of missing out).
And now sellers are experiencing an element of FOMO with some thinking: "I'd better sell now, or I'll miss out on these high prices" leading to a 78% surge in auction numbers over the weekend and eight out of ten properties selling under the hammer.
At the beginning of the month Corelogic reported that Sydney property values increased 0.6% in January, but remember much of Sydney was either away on vacation or indoors hiding from Omicron last month, and if you annualise this rate of property price growth it leads to a respectable 7% growth over a year.
The cheaper Sydney suburbs is where all the action is
Sydney's western suburbs have reported the highest number of house sales over January but even in the "less expensive" suburbs the median house price is close to $1million, yet they remain significantly more affordable than Sydney's inner suburban regions.
Dr. Andrew Wilson commented:
"Although the great Sydney property price boom of 2021 has eased as affordability barriers from price high prices have increasingly constrained buyer reactivity, the local market clearly remains robust, particularly the lower priced, more affordable outer suburban regions."
And it's not only house prices that are rising….
Rental shortages drive rents higher over January
It seems there's no relief in sight for tenants with rents continuing to surge over January fundamentally driven by chronic shortages in rental accommodation.
The national weekly median asking house rent has increased strongly by 9.0% over the past year to $497, with a low and falling January vacancy rate of just 1.5%.
All capitals have reported significant increases in asking house rents over the year ending January 2022, with most remarkably recording double-figure growth.
What about apartment rents?
Although unit rentals haven't recorded the sharp increases as houses over the past year, annual rents have nonetheless risen solidly.
The national January median weekly asking rent for units at $417 is an increase of 3.7% over the year, with the national vacancy rate for units at 2.7% for January.
Most capitals have reported increases in unit rents over the year to January, with Darwin reporting the sharpest increase — up by 15.5%.
Annual rents in Melbourne and Hobart however were lower by 4.5% and 1.2% respectively.
What's ahead for rentals?
Demand for rental homes can be expected to continue to increase over 2022 driven by recovering economies, a hopeful easing of covid restrictions and concerns, and the return of high levels of migration, and with higher rents to follow reflecting a clear shortage of rental accommodation.
..........................................................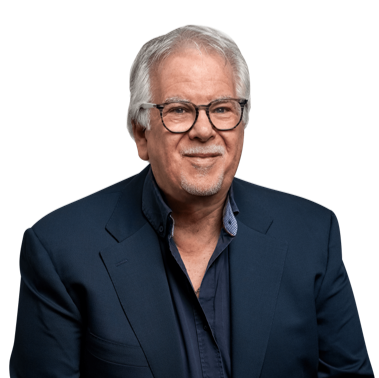 Michael Yardney is a director of Metropole Property Strategists, which creates wealth for its clients through independent, unbiased property advice and advocacy. He is a best-selling author, one of Australia's leading experts in wealth creation through property and writes the Property Update blog and hosts the popular Michael Yardney Podcast.
To read more articles by Michael Yardney, click here