The only thing you should learn from history is that we don't learn from history.
Every year there are forecasts of doom and gloom, and property Armageddon yet we don't learn the property values are very resilient and our markets don't crash.
Despite this, the following headline was run by the Australian Financial Review last week.
Interest rate rises could cut 15 per cent from house prices: RBA
Did our Reserve Bank really suggest that they would cause the value of your home to plummet by 15%?
Well, we know that the Reserve Bank kept interest rates at historic lows when it met last week.
But following that meeting the media and the usual commentators had a field day delivering headlines like Earlier, bigger rate rise could trigger sharper house price falls because Dr Phillip Lowe and the board left one word out of its statement.
What was that word and what are the implications?
That's what I discuss this week with Australia's leading housing economist, Dr Andrew Wilson, chief economist of my Housing market in today's Property Insider video.
NAB is looking at four interest rate rises this year!
Most of the banks have locked in June as the time for the first interest rate rise.
In fact, NAB has flagged the first cash rate increase to occur in June, (15bps), followed by 25bps increases in July, August, and November.
However, Dr Andrew Wilson explains in this week's video why this is very, very unlikely
Last week the Sydney Morning Herald told us that property sellers are rushing to put houses on the market before rates rise and prices start to fall.
But when you watch this week's chat with Dr Andrew Wilson you'll hear how in reality we are just experiencing the typical pre-Easter rush of properties on the market.
Vendors currently selling their properties at auction made their decision 4 to 6 weeks ago and are currently rushing to avoid the upcoming Easter holiday long weekend and school holidays.
They are not really worrying about a property market crash
What will the election do to our property markets?
Australian heads to the polls in May.
Last time, when Bill Shorten challenged Scott Morrison for the top job, property markets felt strong ripple effects from the threats to Capital Gains tax.
This time around the impact of the election on real estate is likely to be very different with no major housing policies announced by the major parties.
While many Aussies put off their property transactions before a federal election, in this week's Property Insider you'll hear Dr Andrew Wilson's views as he suggests this is less likely to occur as there is more certainty for the property markets this time.
At present, there's really nothing from either of the major parties that would be anything other than encouraging participation in the property market.
However, the upcoming election plus the 2 long weekends and 3 short weeks in April will provide temporary headwinds to market activity especially as vendors look to make sure their auction campaigns aren't falling on a day when potential buyers would be otherwise engaged.
The Weekend Auction results.
The traditional pre-Easter Super Saturday of auctions provided sellers with positive results despite the usual flood of listings with capital city auction clearance rates similar to or higher than recent weekend results.
The national auction market reported a clearance rate of 76.0% at the weekend which was similar to the previous weekend's 74.9% but lower than 86.2% same weekend last year.
National auction numbers were significantly higher at the weekend reflecting the usual pre-Easter holiday surge in listings with 3157 reported compared to the previous weekend's 2,551 and the 1,909 reported over the same weekend last year.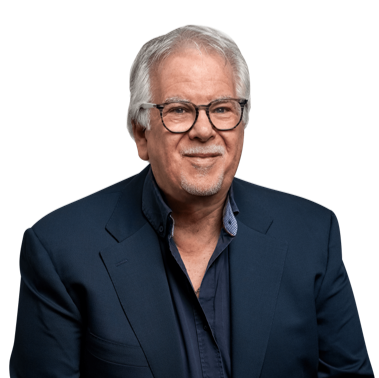 Michael Yardney is a director of Metropole Property Strategists, which creates wealth for its clients through independent, unbiased property advice and advocacy. He is a best-selling author, one of Australia's leading experts in wealth creation through property and writes the Property Update blog and hosts the popular Michael Yardney Podcast.
To read more articles by Michael Yardney, click here