While the property pessimists out there will give many incorrect reasons why we can expect an impending property market crash, there is one thing that continues to underpin and strengthen property values - the number of first home buyers entering the market.
Thanks to the latest government initiative to help first home buyers step on the ladder, the number of first-time buyers is about to soar.
From July 1, the price caps for homes available under the First Home Loan Deposit Scheme (FHLDS) - which helps first home buyers purchase a property with a 5% deposit and no lenders mortgage insurance (LMI) - will rise by $100,000 across capital cities and major regional centres, except in the ACT where it will increase by $250,000.
This will bring the price limit to $900,000 across Sydney and large NSW regional centres such as Lake Macquarie and Newcastle.
The price cap will increase to $800,000 in Melbourne and Victoria's major regional centres, it will lift to $700,000 across Brisbane and Queensland's main regional areas and to $750,000 in the ACT.
Eligible home buyers can purchase a home worth up to $600,000 in Perth, Adelaide, Darwin and across their states' major regional areas.
And experts say that the higher price limits will increase the number of properties eligible for the scheme, giving more options for home buyers.
In turn, this will only serve to drive demand for apartments and entry-level houses upwards.
And the impending surge in demand would likely limit any potential much-talked-about property price falls also.
According to Corelogic data, the increased price brackets mean that now houses in 2 out of every 5 suburbs nationwide will qualify for the first home buyer scheme, up from 24.1% previously.
And it's even better news for buyers looking for a unit.
For units, more than 8 out of 10 (81.2%) suburbs will be eligible – up from 65.4% at the moment.
The proportion of suburbs where the median house prices are within the new limit will more than double in Melbourne and Adelaide to 22.9% and 30.7% respectively, and it will more than triple in Hobart to 19.6%.
In Sydney, houses in 16.2% of suburbs will be eligible – nearly three times the proportion of qualifying suburbs under the existing price cap.
Median house prices in 37.3% of suburbs in Brisbane will now qualify for the scheme and perhaps buyers are most likely to be able to find a house in Perth now that nearly half (48.4%) of the suburbs in the city qualify.
Remarkably, the new price cap also means the median unit price in all suburbs within greater Adelaide will qualify, although 90.5% of suburbs qualify already under the current threshold.
The number of qualifying suburbs under the new threshold is also high in Brisbane and Perth at 96% and 93.3% respectively
In Sydney, six in 10 suburbs for units will be eligible and nearly 8 in 10 in Melbourne.
No, the property market won't crash
2021 was a year like no other - prices boomed making new records, Australia's total property value skyrocketed, the collective wealth of homeowners jumped and borrowing was at an all-time low.
And sure, it's clear that we won't see the same level of overall price growth in 2022.
But a housing market crash?
I don't think so. Here's why.
Australia's economy is strong,
Unemployment is low – anyone who wants a job can get a job and wages are rising
The majority of borrowers show no sign of mortgage stress, and most are months, sometimes years ahead in the mortgage payments,
Residential property borrowers have squirrelled away a record $232 billion in offset accounts – an increase of nearly 15 per cent, or $30 billion – in the past 12 months to reduce their interest payments and shorten loan terms.
Sure interest rates will rise but they are still relatively low.
We are experiencing a rental crisis with historically low vacancy rates, and rising range will encourage investors to buy into the property market.
Overseas migration is picking up and this will place extra pressure on our housing market
Combine these factors with an influx of new first home buyers thanks to the government initiative discussed above, and that implies a dire supply shortage ahead.
In fact, the latest National Housing and Finance Investment Corporation (NHFIC) state of the nation report shows that while housing supply may appear healthy in the short term, there is in fact a major supply crunch on the horizon.
And such a supply shortage will act to put a floor under house price falls and only lead to increased prices going forward, with no property crash in sight.
.....................................................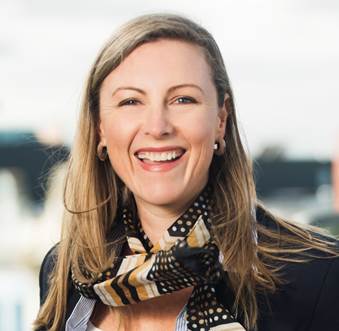 Kate Forbes is a National Director at Metropole Property Strategists. She has over 20 years of investment experience in financial markets in two continents, is qualified in multiple disciplines and is also a Chartered Financial Analyst (CFA).
She is a regular commentator for Michael Yardney's Property Update
Read more Expert Advice from Kate here!
Disclaimer: while due care is taken, the viewpoints expressed by contributors do not necessarily reflect the opinions of Your Investment Property.