It's an important part of the economist's role to make predictions, but when it comes to the property market, they often get it wrong. John Lindeman explains why.
The property media was full of ominous warnings when the pandemic broke out in early 2020 and many were made by leading economists, with some headlines even predicting a bloodbath.
Economists and other theorists love making property market predictions, especially those gloomy headline generating ones, and their woeful track record doesn't seem to deter them at all.
For example, back in 2008 many leading economists predicted that the property market would crash as a result of the Global Financial Crisis. More recently they had another go, forecasting doom for our housing markets as a result of the lockdowns and restrictions on movement caused by the COVID-19 pandemic.
The housing market dances to a different tune
Economists often misread the property market because they rely purely on big picture macroeconomic indicators when making housing market forecasts.
What they don't seem to realise is that the housing market dances to a different tune than the one they are playing. It's because most property buyers and sellers are not in it for profit at all, but are seeking a home of their own to live in..
More than two thirds of our dwellings are owner occupied. They are bought and sold by people seeking the right home in the best possible location that they can afford.
Issues which excite investors, such as high rental yields, strong cash flow and imminent price growth movements mean little to them, and don't influence their buying decisions. That's a game changer which often misleads economists.
.................................................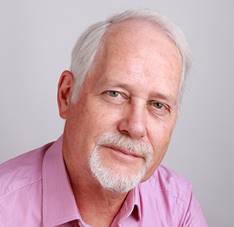 John Lindeman is widely respected as one of Australia's leading property market analysts, authors and commentators.
Visit Lindeman Reports for more information.
He has well over fifteen years' experience researching the nature and dynamics of the housing market at major data analysts.
John's monthly column on housing market research featured in Australian Property Investor Magazine for over five years. He is a regular contributor to Your Investment Property Magazine and other property investment publications and e-newsletters such as Kevin Turners Real Estate Talk, Michael Yardney's Property Update and Alan Kohler's Eureka Report.
John also authored the landmark books for property investors, Mastering the Australian Housing Market, and Unlocking the Property Market, both published by Wileys.
To read more articles by John Lindeman, click here
Disclaimer: while due care is taken, the viewpoints expressed by contributors do not necessarily reflect the opinions of Your Investment Property.